Hey hey! Welcome to the first Tuesdays With Lazerbeak post of August. By now you're probably aware that the first Tuesday of the month brings a brand-new installment of the Tuesdays With Lazerbeak podcast, and this time around is no different. I'm thrilled to present you with Episode 8, featuring our incredibly special guests P.O.S, Sims, Paper Tiger, and ME. Yuuuuuuuuuup it's Shredders Time, baby. Here we all are posted up at the MPR studios.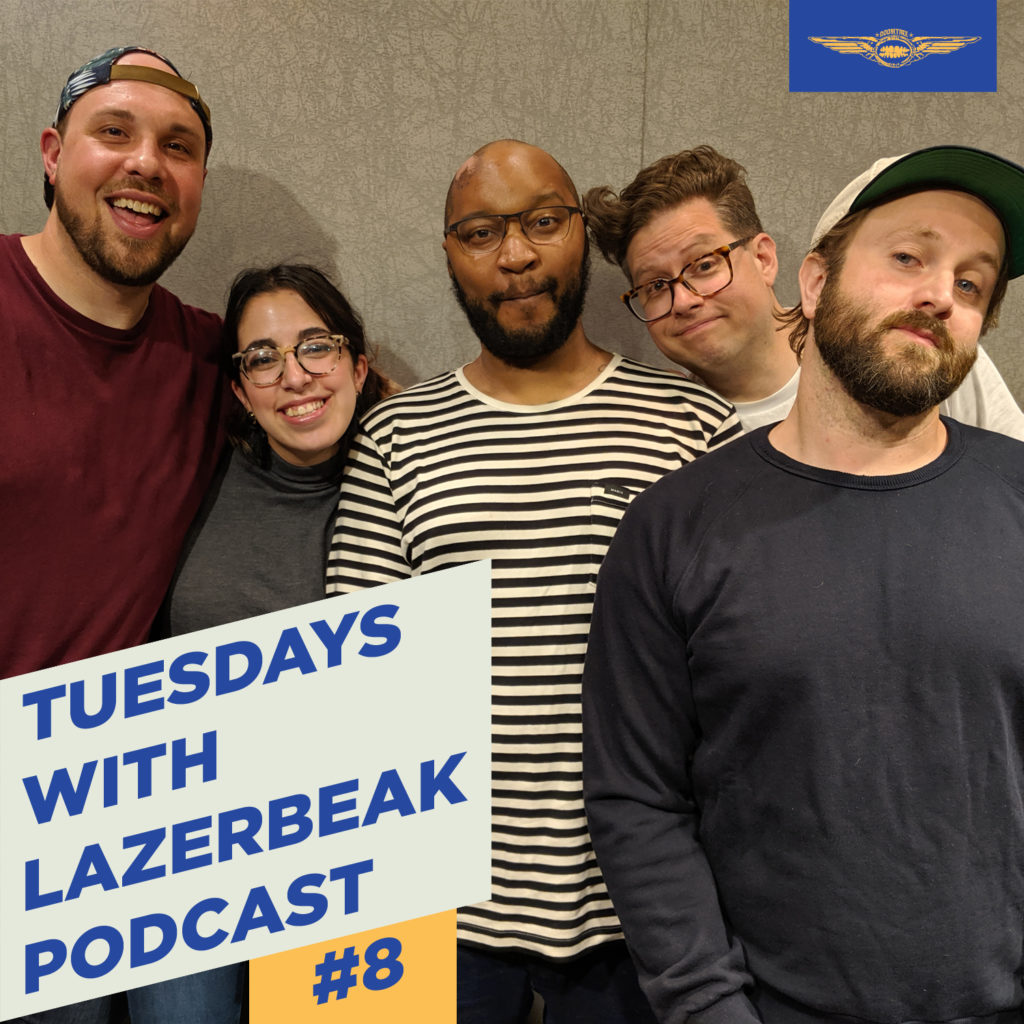 Extra enormous shouts go out to my co-host Jeyca Maldonado for not only handling the usual producer stuff but also going solo interviewer assassin as I slipped across the desk and took a guest seat with my Shred bros. We talked extensively about what everyone has been up to individually and all the awesomeness that went into the making of Great Hits, our new album that drops on August 30th. Check out the full episode in the Soundcloud link below or RIGHT HERE through whatever service you most enjoy listening to your podcasts on. Apple, Stitcher, Spotify, we've got you covered. Special shouts to our sponsors this month as well: Copycats Media and Slam Academy.
And speaking of Great Hits (SEGUE!!!), last week we not only announced the upcoming album but also released a brand new single called "Suburban Base." Check it out below, along with first single "Ayeyayaya," and get massively pumped for the August 30th release date.
SHREDDERS – "Suburban Base"
SHREDDERS – "Ayeyayaya"
We've also got a pretty wild pre-order going on for Great Hits over at the Doomtree Webstore. You can pick from your choice of Standard or Deluxe editions, with bonus goodies ranging from exclusive t-shirts, sunglasses, guitar picks, sticker packs, and autographed albums. Check out the sweet deetz below and grab yours right HERE. Thank you so much for the love and for supporting independent musicians!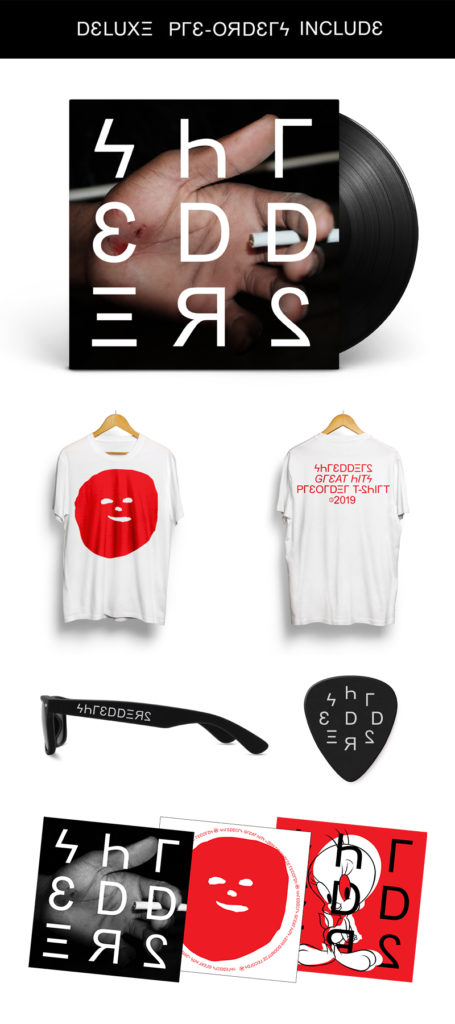 Oh, and just because we're on a roll, here's the new insane Shredders press pic courtesy of our dear FRIENDTOGRAPHER Zoe Prinds-Flash. It's my favorite.
You can catch the four of us doing a few warmup Shredders shows this month in anticipation of the new album. First up, we'll be in Northeast Minneapolis on August 18th for Sociable Cider Werks' big FreakFest block party. Stoked to be playing alongside local greats Monica LaPlante and Greg Grease. Check out the flyer below and grab your super cheap tix right HERE.
Then on August 23rd we'll be down in Atlanta for the annual GridLife Festival, playing alongside living legends like Twista, Flosstradamus, and Soulja Boy. Grab your tickets HERE.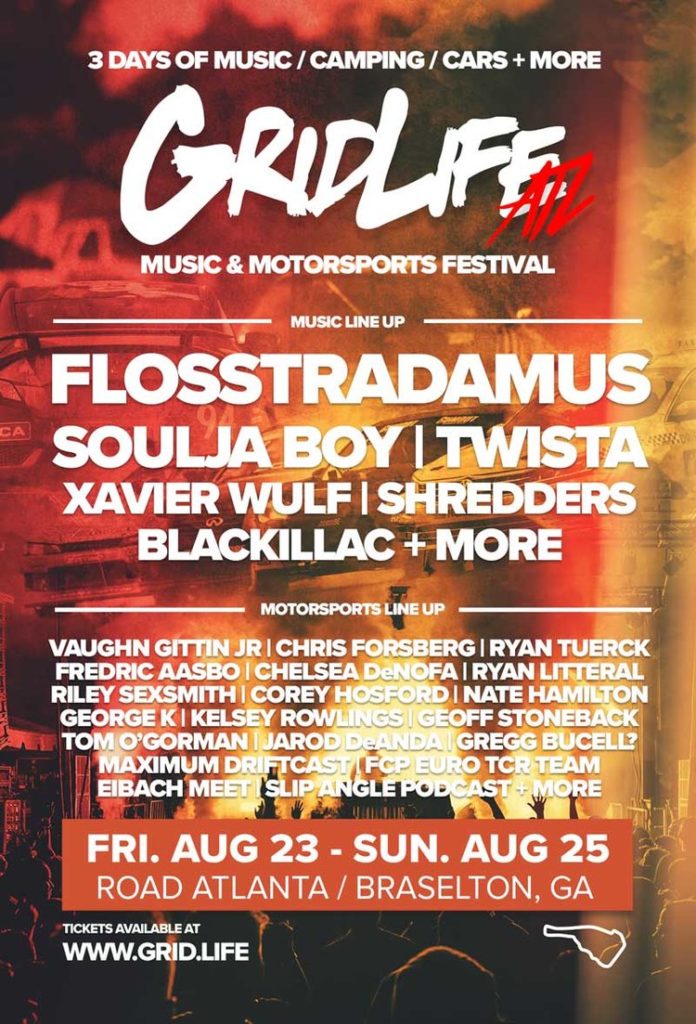 And don't forget about the second and final chance to catch an entire full-crew Doomtree set this year. Next Friday, August 16th, Dessa, Cecil, Mike, Stef, Sims, Papes, and myself will all be up in Duluth at the Wild Waters Music Festival to save the Boundary Waters. So excited to join an absolute onslaught of incredible Minnesota musicians and activists as we raise awareness for this excellent cause. Check out the full lineup below and grab your tickets HERE. See you there!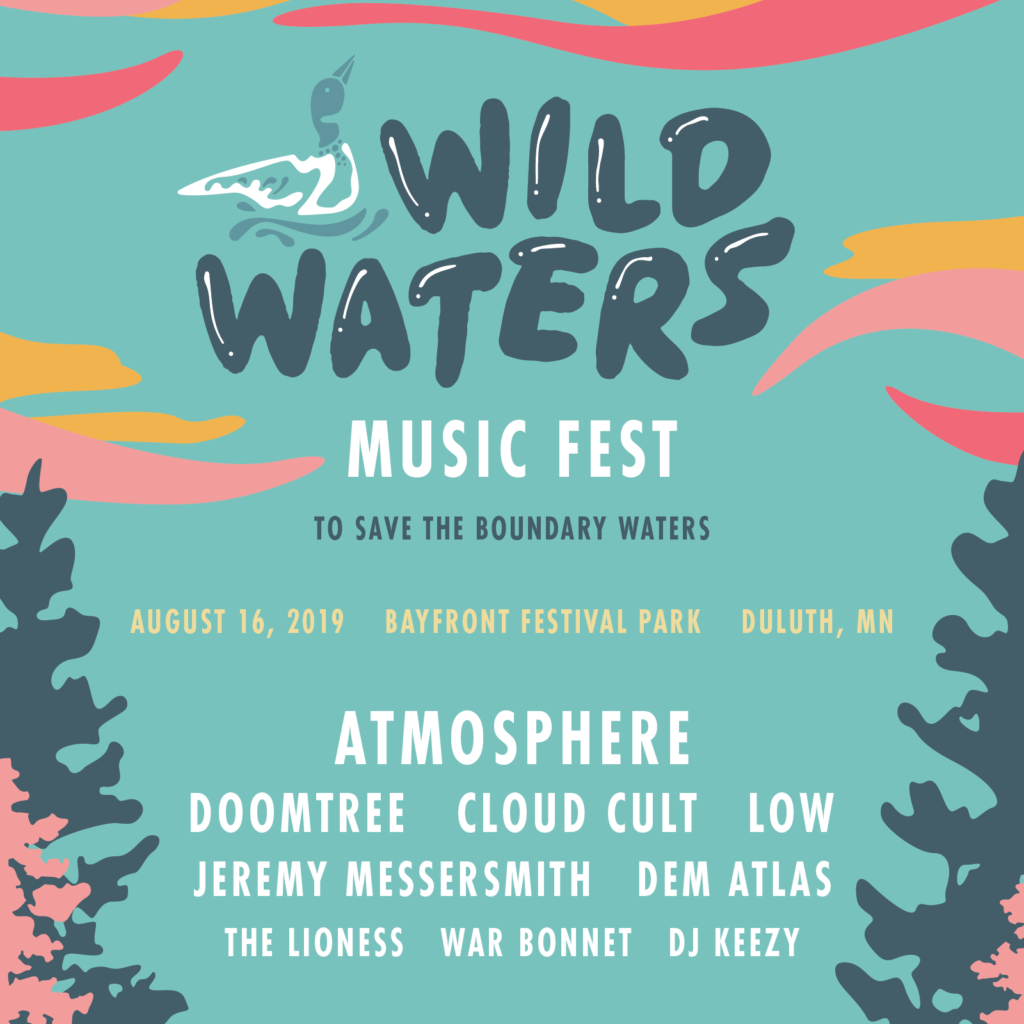 And speaking of sweet shows (SEGUE II), here's a few photos from P.O.S' set at this year's X-Games opening up for WU-TANG CLAN!!! First pics by Sarah Dope and the bottom one is by Astronautalis.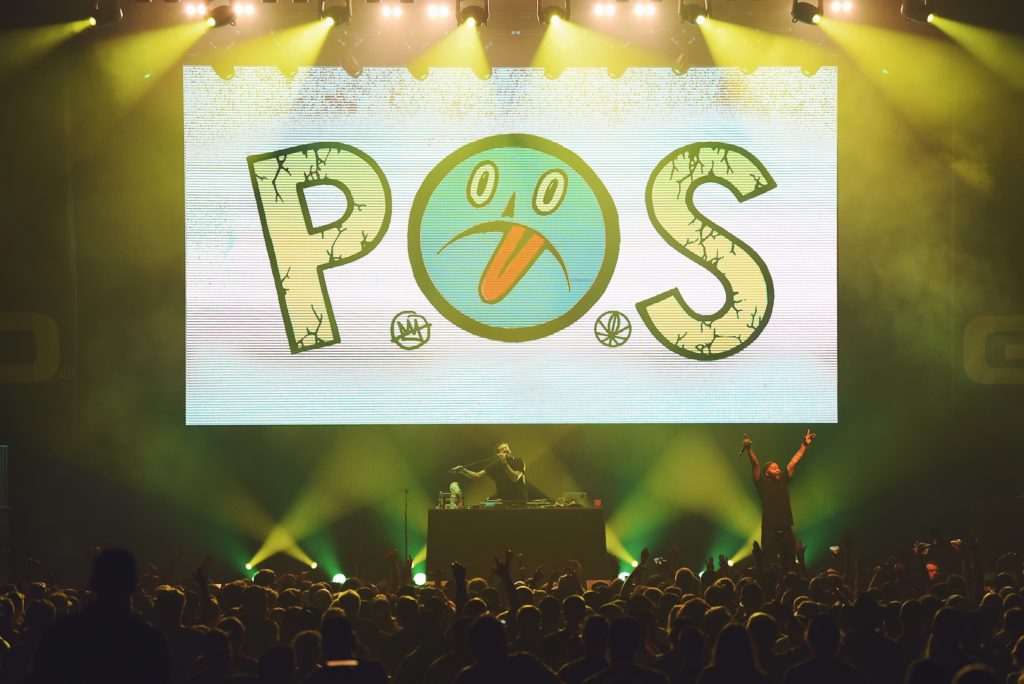 On August 27th, Dutton and Penguin Random House will release the paperback edition of Dessa's debut memoir My Own Devices. You can pre-order a copy from the Doomtree Webstore right HERE to receive a signed copy, custom sticker, and MP3 audio of Dessa's latest non-fiction piece "The Last Shot." We've also got a little sale going for the hard cover copy of My Own Devices in case you're more of a heavy duty type. Click HERE to save on the hardcover.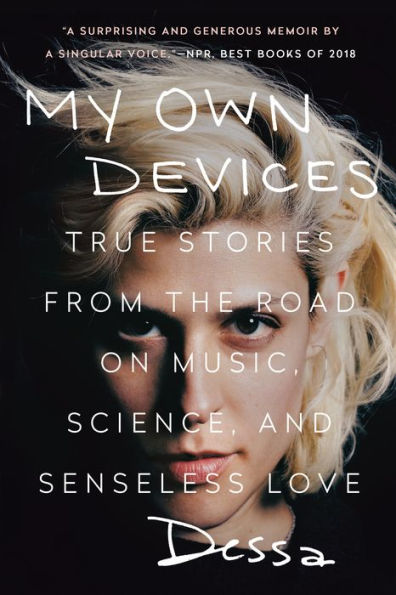 To celebrate the paperback release, Dessa will be staging a one-day MN tour, hitting SIX different bookstores throughout the Twin Cities on September 4th to sign books and give readings from My Own Devices. Check out all the time slots and locations below and set the date in your calendar.
And speaking of Dessa writings (SEGUE III), she was just published in National Geographic for the first time, writing about a recent trip to beautiful Corsica. Check out the physical version below and read the entire piece online right HERE.
Alright, that does it for the Doomtree-related news this week. Time to jump into the Bonus Jams! There's been a TON of new music dropping all over the place now that we've entered the last month of  Summer. First up is this absolute beauty from HAIM, who have officially tied The Killers as my Favorite American Band Of This Century. Love the Lou Reed nod, the saxophone, and the awesome Paul Thomas Anderson-directed visual.
HAIM – "Summer Girl"
I'm super loving this new Clairo album too. To be honest I never really caught the vibe before when she was dropping singles and EPs, but this debut album is really cool and has already become stuck on repeat in my Pilot. Highly recommended.
Clairo – "Sofia"
Waaaaaaaay into this new one-off single from Angel Olson, who's already coming off a show-stealing performance on that recent Mark Ronson album. This song builds into a crazy orchestral behemoth by song's end. Really hoping there's much more where this came from.
Angel Olson – "All Mirrors"
Of course I adore the new Carly Rae Jepsen-featuring track from electronic producer Gryffin. This has summer dance club written all over it and it's been stuck in my head since Friday.
Gryffin & Carly Rae Jepsen – "OMG"
Last week Lizzo dropped the official music video for her sweet Missy Elliott collaboration "Tempo" and it is the best. Check it out below.
Lizzo & Missy Elliott – "Tempo"
I've been enjoying the new Chance The Rapper album, probably more so than any of his previous work, despite the outrageous run time and excessive skits. This "Ballin Flossin" joint with Shawn Mendes is a smash.
Chance The Rapper – "Ballin Flossin" ft. Shawn Mendes
So happy about the new Burna Boy album, especially coming right after a feature on Beyonce's Lion King soundtrack. This "African Giant" song is up there with the best thing he's done, and that's really saying something.
Burna Boy – "African Giant"
Now for some MN Bonus Jams. You probably already know how I feel about the debut album from Lady Midnight. She just dropped a great new video for standout track "Bloodsong" in anticipation of her big release show at the Turf Club this Friday and I'm soooooo excited. Check it out below and grab the whole thing right HERE. I can't recommend it any higher.
Lady Midnight – "Bloodsong"
MMYYKK from astralblak just dropped this excellent new single called "Better (For The Love)." Every single person in that crew can do no wrong in my opinion. Love to see the progression from track to track and project to project. Really great stuff.
MMYYKK – "Better (For The Love)"
Shouts to the OG Muja Messiah on the release of his new project Lucky Bastard. I'm only a few songs in so far, but it's all sounding fantastic.
Muja Messiah – Lucky Bastard
And speaking of Muja, here's a new one from producer Dimitry Killstorm featuring vocals from Muja and Zach Coulter of Solid Gold.
Dimitry Killstorm – "Jane" ft. Muja Messiah and Zach Coulter
And lastly, here's a great new video from Gully Boys. Shouts to director Keegan Burkhard and to the entire squad for filming a music video at the GREATEST MALL OF ALL TIME. So good.
Gully Boys – "Neopet Graveyard"
BOOM! That's it for Bonus Jams this week. Make sure to subscribe to my Bonus Jams playlist on Spotify right HERE so you can take all these heaters with you anywhere you go.
I hope you all have an excellent first week of August. Make sure to check out this latest Tuesdays With Lazerbeak podcast starring Shredders and I'll see you back here next week for another round of TWL!
— Beak
Twitter: @_LAZERBEAK_
Instagram: @lazerbeak