Heyyyyyyo! Welcome back to another jam-packed edition of Tuesdays With Lazerbeak. We've got a huge weekend coming up, as this Friday will be the second and final all-crew Doomtree performance of the year. Very excited to team up with some of Minnesota's finest musicians, artists, activists, and community members to help keep our Boundary Waters safe. It all goes down in Duluth this Friday the 16th at Bayfront Festival Park for the Wild Waters Music Fest. Check out the crazy lineup below and come party with us in the name of a great cause. Grab your tickets HERE.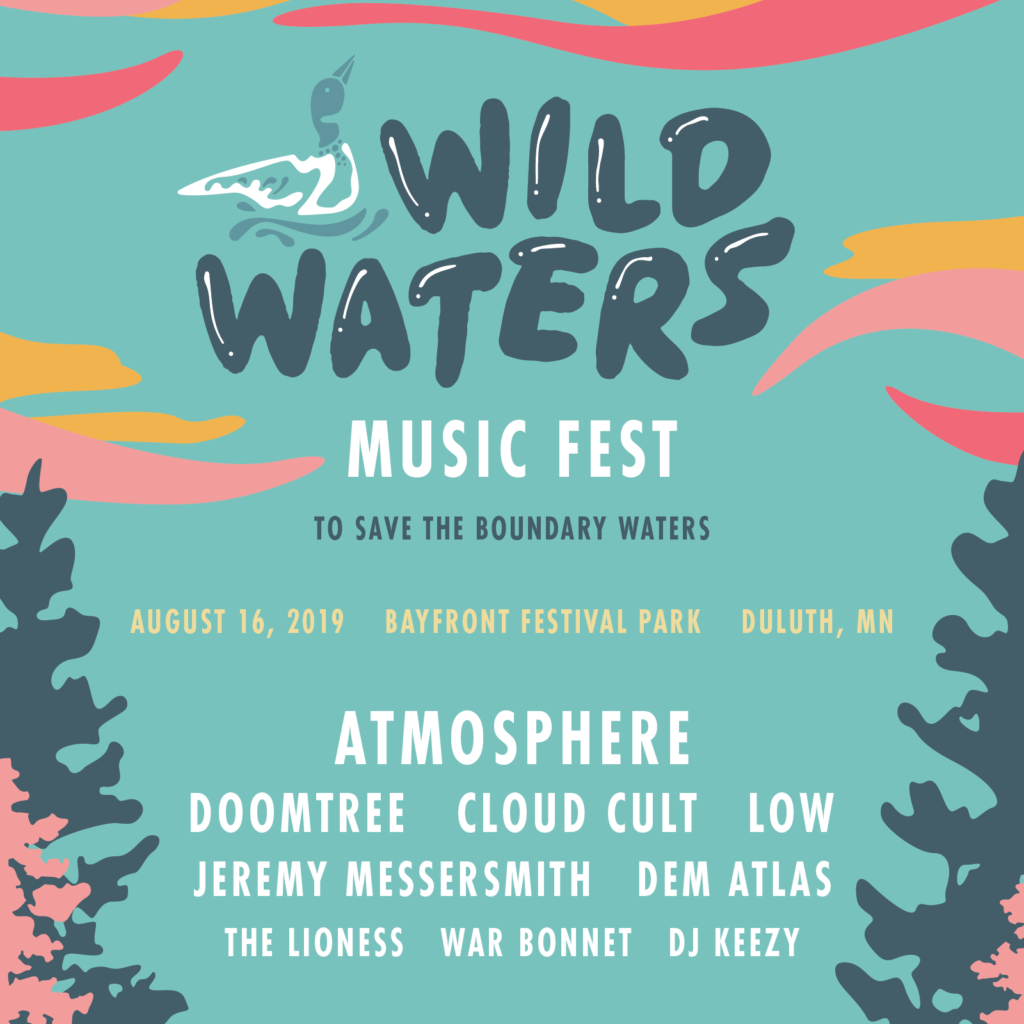 Then this Sunday, P.O.S, Sims, Paper Tiger, and myself will head back to Minneapolis for a headlining Shredders performance at Sociable Cider Werks' FreakFest block party. Should be an awesome time and I'm so pumped to be sharing the stage with our friends Greg Grease and Monica LaPlante. Check out all the details HERE. ADMISSION IS FREEEEEEEE!!!!!
And speaking of Shredders, by now you've probably heard we're releasing our sophomore album Great Hits on August 30th via Doomtree Records. Stef, Sims, and Papes were kind enough to pop into the MPR Studios and record a super in-depth interview for this month's Tuesdays With Lazerbeak podcast. Check out the full thing below or wherever you listen to podcasts right HERE. Thanks to Jeyca for crushing the interviewing duties this time around.
And speaking of the podcast (SEGUE II), I'm very excited to announce the second-ever Tuesdays With Lazerbeak live quarterly podcast taping at The Parkway Theater in South Minneapolis. This next one takes place on Tuesday (duh), September 17th, and I'm beyond stoked to welcome Minnesota legend Greg Grease as our main interview and musical guest. Plus we'll have Megan Rae and Christin Crabtree from Domestic Abuse Project on to talk about all the things they great work they're do in our community. Check out the sweet flyer below (thanks Andy McAlpine!) and grab your tickets HERE. Should be a blast.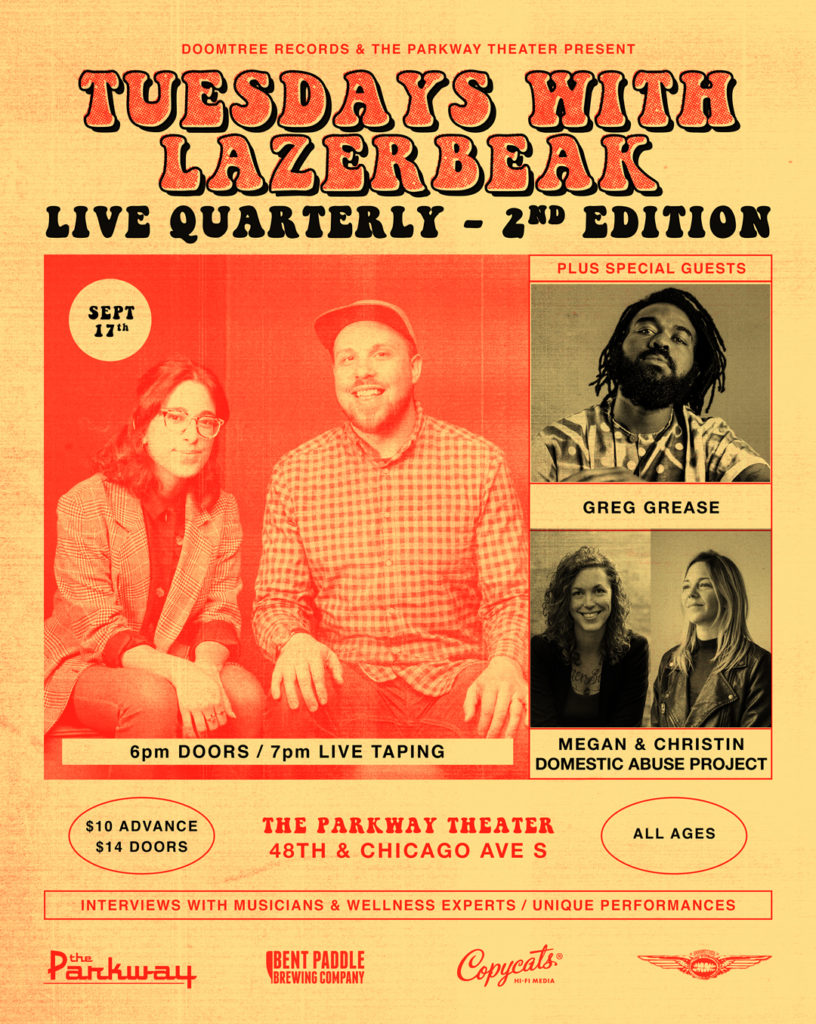 We're only a few weeks away from the release of Great Hits, which means you still have time to get in on this totally buck Shredders pre-order that we're offering at the Doomtree Webstore. We've got tight Standard and Deluxe options available for every budget range, including extra goodies like limited-edition t-shirts, shades, guitar picks, sticker packs, and autographed albums. Grab yours right HERE.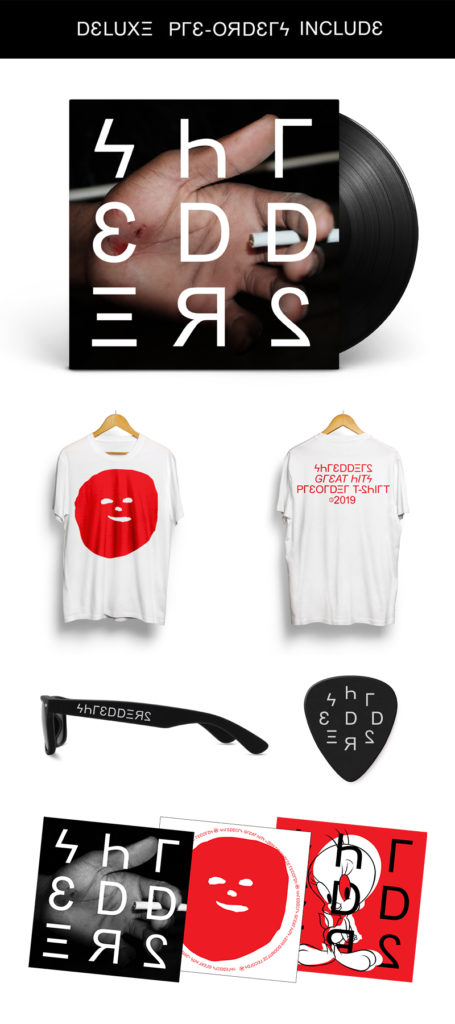 We're gearing up for the big paperback release of Dessa's first memoir My Own Devices on August 27th, and to celebrate she'll be heading out on The Paperback Writer Tour (see what she did there?). See below for stops in Boulder, Minneapolis, and Chicago with more cities and visits to come.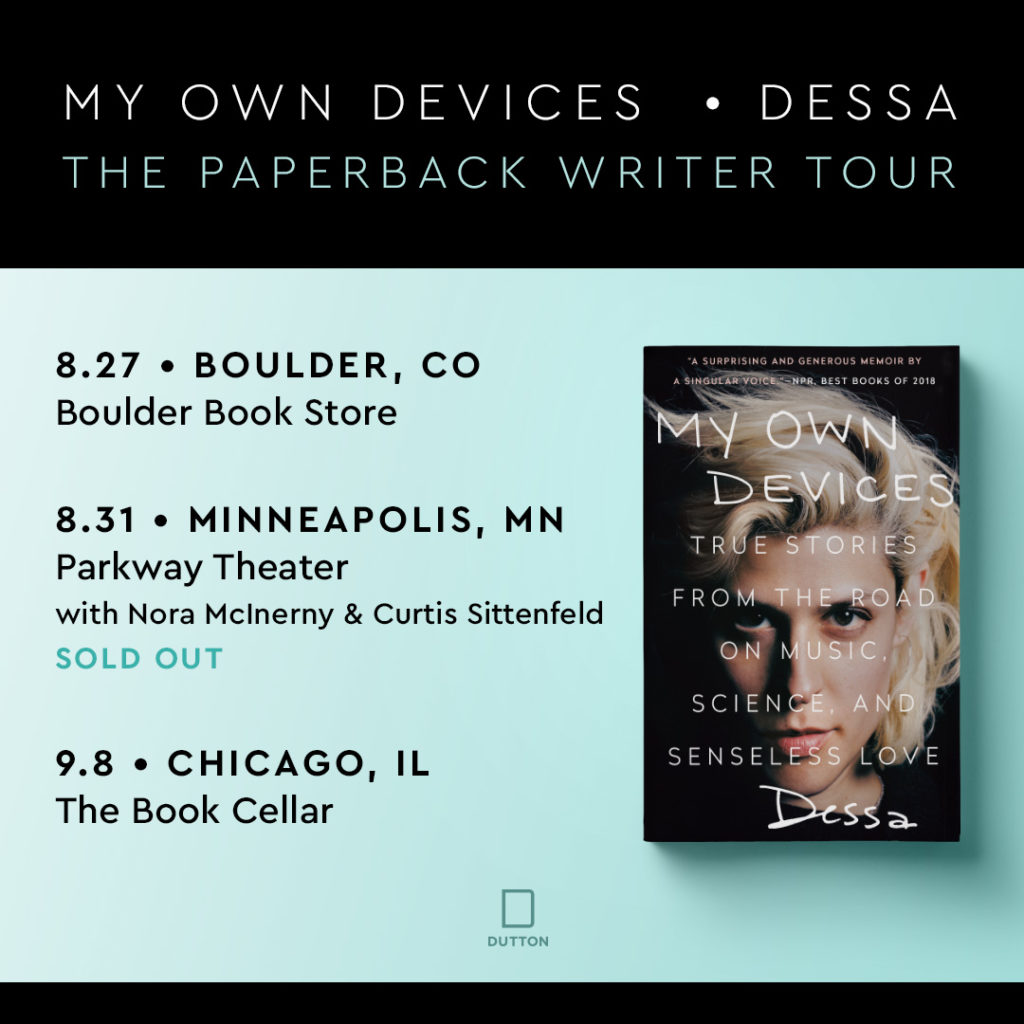 Dessa will also be playing a handful of shows as Summer turns to Fall, including two big nights at the Minnesota State Fair. Check out all the dates below and grab your tickets HERE.
Oh! And if you're looking for one more thing to do this weekend and you live in the Midwest, make sure to check out the Stomp Out Suicide 5k event in Wyoming, MN on Saturday. My friend Julia and the good people at Stomp Out Suicide do amazing work in our communities raising mental health and suicide prevention awareness. Plus our friend Jaime and her All Our Welcome Here crew will be sponsoring a family-friendly art booth on the grounds. Check out the flyer below and tons more details right HERE.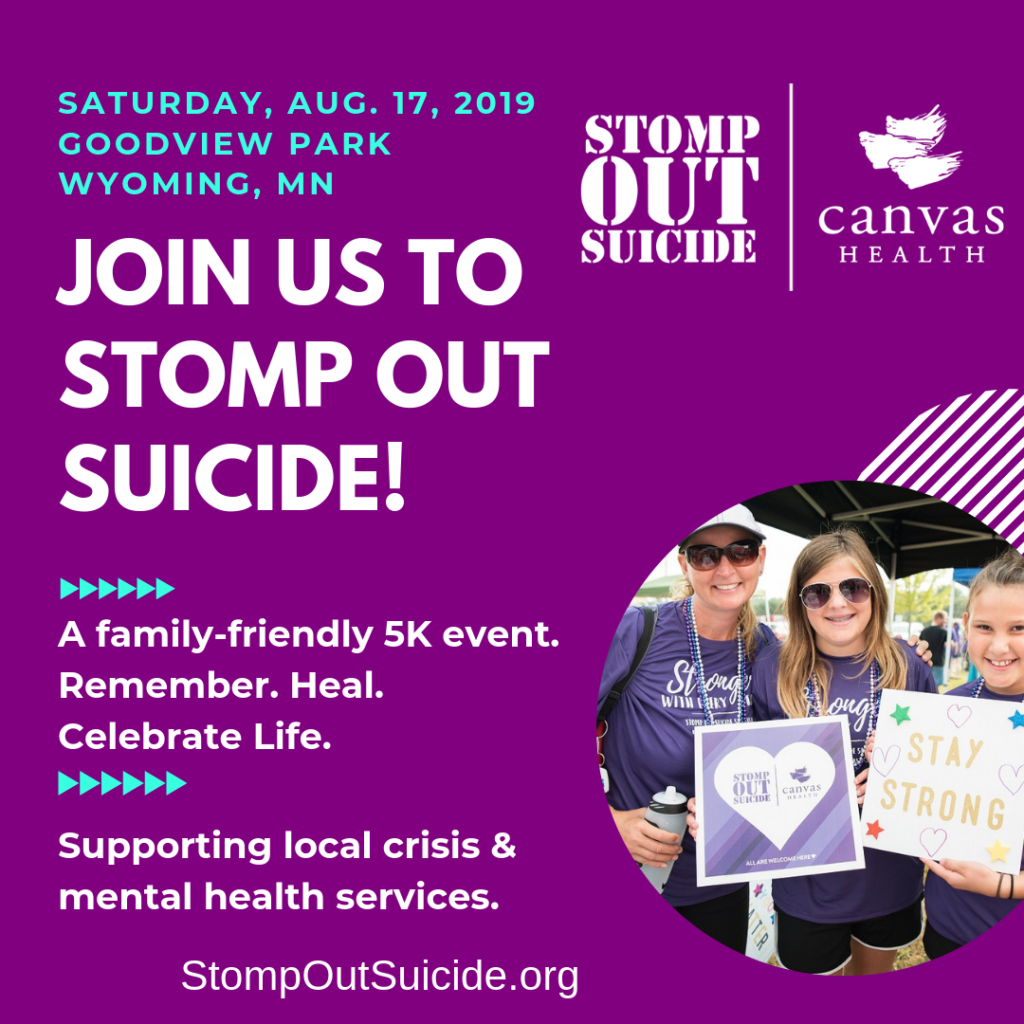 I'm a couple months into my partnership with local holistic health care shop Wellness MPLS and things are going good! My first activity with them was to set up a nutrition plan and get my Dad Bod right. Here I am meeting with Wellness MPLS co-founder and nutritionist Jesse Haas to figure out a personal plan of attack to live a healthier lifestyle.
And here's a personal update from me a few weeks into said healthier lifestyle. I've found that getting up a little earlier to exercise, tweaking my daily smoothies and lunch plan, and flexing a little more moderation with my Vodka Red Bulls and Take Five candy bars has gone a long way. Check out the video below for some simple tips that have been helping me out, and stay tuned as I try out other Wellness MPLS resources in the coming months. Reiki and cupping are up next!
Alright, that does it for the Doomtree-related news this week, so let's roll out the Bonus Jams! It appears that everyone in the music industry is feeling the end of summer and making one last ditch effort to crack that Song of the Sumer status, which means we got a ton of great pop songs last week. Ariana Grande linked up with Social House (the production team that helped with "Thank U Next" and "7 Rings") to make this new "Boyfriend" smash hit. It's pretty great.
Ariana Grande & Social House – "Boyfriend"
Alessia Cara quietly dropped this new "Rooting For You" song which is one of the best things I've heard from her yet. Love the balance of her acoustic guitar with the crazy modern pop production.
Alessia Cara – "Rooting For You"
I'm pretty obsessed with Lauv right now. Every single he's put out in the last year or two has been absolute fire and this new one with Anne-Marie might be the best one yet. One of the catchiest choruses I've heard in ages. Can't wait for his next project.
Lauv – "f*ck, i'm lonely" (with Anne-Marie)
Meghan Thee Stallion has been having an incredible 2019 and this new single with Ty Dolla and Nicki is like the icing on the cake. God I love her.
Meghan Thee Stallion  – "Hot Girl Summer" ft. Nicki Minaj & Ty Dolla $ign
Digging this new little EP from Dreamville artist Bas. He had some great moments on the recent Dreamville compilation and this new song "Amnesia" with Ari Lennox and KIDDOMINANT shows off a brand new side of his style. Super into it.
Bas – "Amnesia" ft. Ari Lennox and KIDDOMINANT
T.D.E's SiR just dropped a cool song and video for "Hair Down" and it's even got a new verse from Kendrick on it. Really great all around.
SiR – "Hair Down" (ft. Kendrick Lamar)
You'll have to forgive me, I've been blatantly sleeping on Twin Cities artist Taylor J for the last year or so. This song and video for "Blessed" are both really awesome and I'm really digging his latest album Roses. Big things popping. Highly recommended.
Taylor J – "Blessed"
Dizzy Fae just dropped an excellent visual from her equally excellent No GMO mixtape. She even pulls a Norbit and plays all the characters in it to hilarious results. Shouts to director Isaac Gale on another sweet vid. So good.
Dizzy Fae – "Big Wall"
Ness Nite continues to crush everything in her path. Loving this new music video for "GUCCIPRADA" and super into this song in general. Shouts to Mike Frey on the production. Love the chemistry between these two.
Ness Nite – "GUCCIPRADA"
That new Velvet Negroni album drops at the end of the month, and on top of playing crazy arena shows opening up for Tame Impala, Jeremy just released a brand new visual for single "KURT KOBAIN." This is my fav track I've heard so far of the project and I can't wait to check out the whole thing when it comes out.
Velvet Negroni – "KURT KOBAIN"
Bon Iver surprise released their new album i,i last week and it is a DOOZY. So many incredible moments and featured guests all over this thing. Only a few listens in and I'm still processing it all. Check out the lyric video for instant-standout "Naeem" below.
Bon Iver – "Naeem"
Really digging this new album from Under Violet. Sara Bischoff's songs are phenomenal as usual and I found myself bumping this whole thing on repeat all weekend. Perfect chill vibes and dreamy production. Check out the whole project HERE.
Under Violet – "Blame Me"
And lastly, here's a great Minnesota collab from Lady Lark and Har Mar Superstar that I somehow missed when it dropped back in May. Check out "Rendezvous" below and get ready to dance the night away.
Lady Lark – "Rendezvous" ft. Har Mar Superstar
BAM! That's it for Bonus Jams this week. You can add my Bonus Jams playlist to your Spotify profile to check out all these songs and hundreds more that I've curated over the last couple of years. Updated every Tuesday morning with new heat. Sign up HERE.
I hope you all have a truly wonderful week. Super excited to see a ton of you up in Duluth on Friday for Wild Waters and at Sociable Cider Werks on Sunday for FreakFest. Let's party! And if I miss you, I'll see you right back here next Tuesday for another round of TWL. Take care!
— Beak
Twitter: @_LAZERBEAK_
Instagram: @lazerbeak