Welcome to an absolutely overflowing edition of Tuesdays With Lazerbeak. So much going on these days as we are less than two weeks out from the release of the new Shredders album Great Hits. P.O.S, Sims, Paper Tiger, and myself released the third single from the album last Friday and it is PHENOMENAL if I do say so myself. It's called "Vanilla ISIS" (see what we did there?) and below is the rad single artwork by our good friend Vance Wellenstein.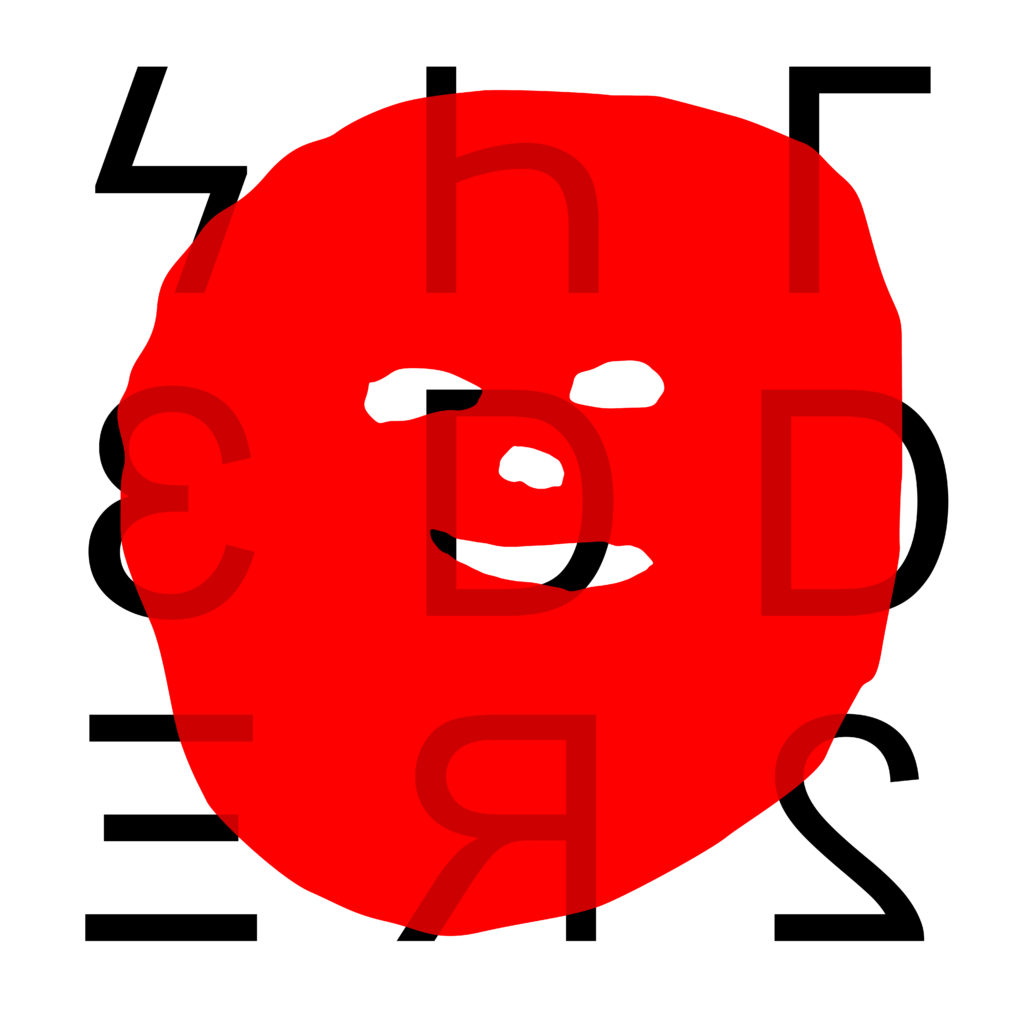 You can check out the song in the players below or right HERE on any of your favorite streaming platforms. Please bump it as loud as humanly possible and share it with all your peoples. Thank you for the support!
There's still a little bit of time left to get down with the Standard or Deluxe Great Hits Pre-Order. If you've followed this blog over the years you should be pretty familiar with my usual pre-order pitch, wherein I layout how ordering a copy of the album early and directly from the artists not only helps pay all the bills associated with this release (manufacturing, publicity, music videos, press shots, etc), but also helps fund the making of future Doomtree Records releases – in this case Dessa's collaborative live album with the Minnesota Orchestra. You can check out all of the wild goodies you'll receive below, including custom t-shirts, sunglasses, guitar picks, sticker packs, and autographed merch. You can check out all the options and place your physical pre-order at the Doomtree Webstore right HERE. Or if you're the digital type you can grab a copy from Bandcamp or iTunes HERE. Thank you for considering. We really appreciate it.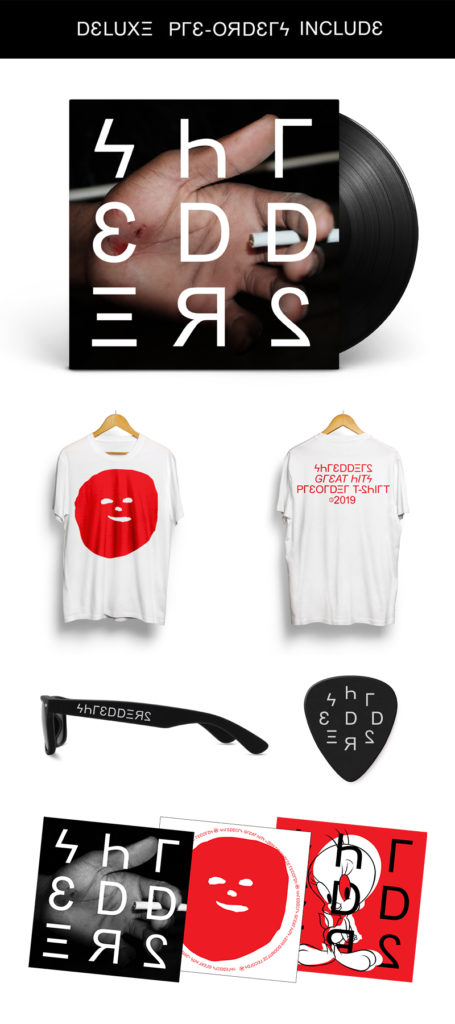 Here's a little bonus Shredders pic courtesy of our friend Edward Elan and #Funkbot, taken right after our headlining set at Sociable Cider Werks' FreakFest block party on Sunday. So much fun.
https://www.instagram.com/p/B1WR5fVH5EL/
And here's a video courtesy of my guy DJ Fundo of the very end of the Doomtree set up in Duluth last Friday. What a killer weekend. Perfect way to start closing out the summer. Much love to everyone that came out and partied hard.
And happy birthday to P.O.S! Here we are celebrating the man after Sunday's show. Shouts to Lincoln!
We've got one more Shredders show to play before Great Hits gets released at the end of the month. In a few days we'll be headed down to Atlanta to perform at the GridLife ATL music and motorsports festival. So stoked to be on the same bill as Twista, Soulja Boy, and Flosstradamus. We'll be performing on Friday night. Grab your tickets to the fest right HERE. Hopefully we'll see some of you down there!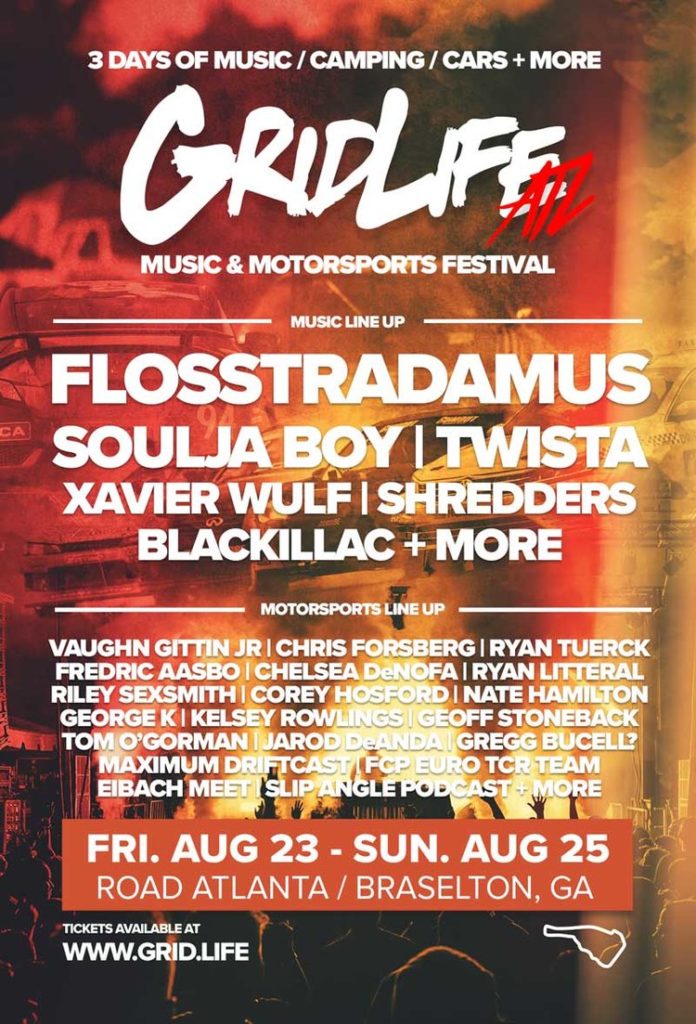 And in final Shredders news, we have just created this mysterious hotline that you should 100% call into immediately. I'll just leave it at that for now.
In more new music news, both Sims and Mike Mictlan have contributed verses to a new song from Minneapolis/Los Angeles producer Angelo Bombay. Angelo just dropped a new compilation album that features the track "The Box" with Sims, Mike, and Sieed. Check it out below and listen to the whole project HERE.
Angelo Bombay – "The Box" ft. Sims, Mike Mictlan, and Sieed
And while we're on the subject of new music (SEGUE), might as well dive right into another round of Bonus Jams. There were some serious heaters released last week. Fifth Harmony singer Normani released an absolute monster with this "Motivation" track. Sooooooo good.
Normani – "Motivation"
Two of my favorite current R&B singers dropped a collabo track and it is fantastic. Check out "Change" by Arin Ray and Kehlani below. Shouts to the 112 sample they use in that thing too!
Arin Ray & Kehlani – "Change"
Loving this new one from the UK's Jorja Smith and Nigeria's Burna Boy. "Be Honest" is really great.
Jorja Smith – "Be Honest" ft. Burna Boy
ROSALÍA continues her absolutely flawless streak of SMASHERS with this new "Yo x Ti, Tu x Mi" track featuring Ozuna. She is a superstar.
ROSALÍA x Ozuna – "Yo x Ti, Tu x Mi"
Really digging this new Young Thug and Lil Baby collaboration from Thugger's So Much Fun album.
Young Thug – "Bad, Bad, Bad" ft. Lil Baby
Major shouts to DJ Keezy for reminding me to listen to this new Tobi Lou album. Holy cow this is Chicago at its finest. This whole record is incredible front to back. I jammed it all weekend long and haven't turned it off since.
Tobi Lou – "I Was Sad Last Night I'm OK Now"
Very into this new track from Huhroon featuring two Minneapolis up-and-comers Fruitpunchloverboy and Hard R. Highly recommended.
Huhroon – "Stasha" ft. Fruitpunchloverboy and Hard R
Don't know a ton about Biig Piig yet, but this new "Sunny" track is right on the money. Excited to hear more from her.
Biig Piig – "Sunny"
Now, Now is back with this super sprawling "Enda" track. Takes them in a whole new direction. I really hope this means there's a new project in the works.
Now, Now – "Enda"
Loving this new "Opposite Sides" single from Twin Cities musician Monica LaPlante. Really pumped about her.
Monica LaPlante – "Opposite Sides"
Big time congrats to my good friend John Swardson on his new album with his band Bad Blood. It's called Blood Moon and the whole thing crushes. Check out lead single "Root For You" below and grab the whole thing right HERE. It's the best.
John Swardson & Bad Blood – "Root For You"
And lastly, here's a brand new song from my personal favorite country artist Miranda Lambert. I would argue that this "Bluebird" song is up there with the best music she's ever released. It's been on repeat since Friday. Can't wait for the new album!
Miranda Lambert – "Bluebird"
BAM! That's it for Bonus Jams this week. As always, you can add my Bonus Jams playlist to your Spotify account so that you can take these heaters with you everywhere you go. I update it every Tuesday morning with a bunch of new stuff. Check it out and subscribe HERE.
I hope you all have an incredible week. I'll catch some of you down in ATL this weekend, and if not, right back here next Tuesday for another round of TWL. In the meantime, keep banging this new Shredders song!
— Beak
Twitter: @_LAZERBEAK_
Instagram: @lazerbeak