Oh boy! Time for an extra-special Shredders edition of Tuesdays With Lazerbeak. Extremely excited to debut the new music video for Great Hits leadoff track "Suburban Base." Huge shouts to the good people at Chorus.FM for the big-time world premiere, which you can read all about right HERE. This tight vizual was designed and directed by none other than John Samels, our very own PAPER TIGER, with director of photography handled by Jake Handegard of Morningside Films and editing locked in by our main man Jeremy Baumann. Fun fact, we shot this near the parking lot of The Hideaway Studios which we've been recording and mixing at for nearly 15 years. Check out the whole video below and please share it with as many people as humanly possible. Thanks so much!
SHREDDERS – "Suburban Base" Music Video (Designed & Directed by John Samels)
But that's not all! On top of the new video, we've also got a bunch of new Shredders tour dates to announce. The Shreddogs will be hitting the road this fall and we couldn't be more pumped to hit Chicago, Eau Claire, Iowa City, Philly, DC, Boston, NYC, and a special New Years Eve hometown release show in Minneapolis on this first leg. Check out all the dates, cities, and venues below. Tickets will go on sale this Friday morning at 10:00am local time and you can grab yours right HERE.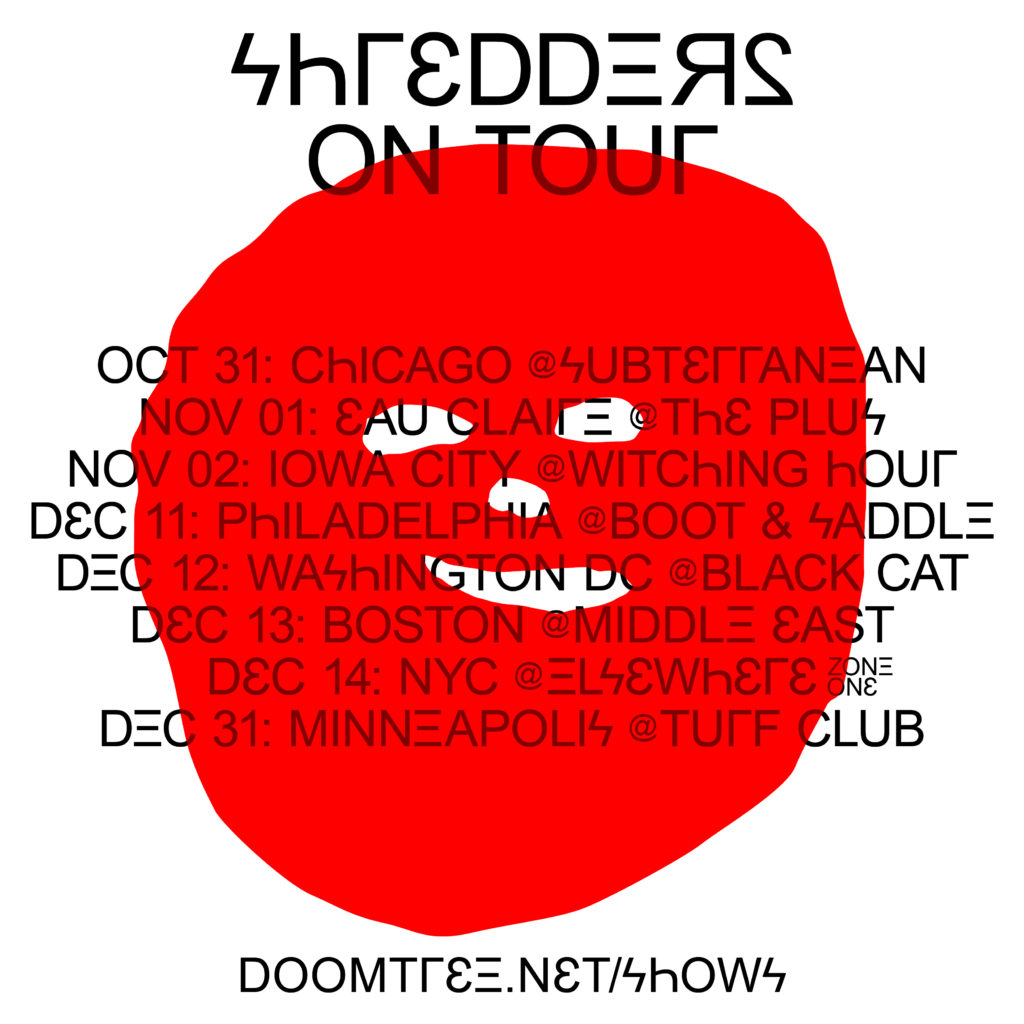 On our big Great Hits release day a few weeks back we hit up the Minnesota State Fair to perform at Minnesota Public Radio Day. Here's a hilarious one-of-a-kind performance after the actual set featuring P.O.S and Sims on the raps and Sick Trim on the corndogs. Shouts to Nate Ryan for shooting it!
And here's the entire live set from The Current's stage below to get you amped about these upcoming tour dates. Can't wait to hit the road with these dudes!
Speaking of the State Fair (SEGUE!!!), our good friend Keegan Burckhard put together this great little recap vid of Dessa's Fair experience this year performing two packed-out shows, slanging her new ice cream, and goofing off with her Monakr bandmates. Check out the whole clip below.
Alright, I'm headed to Nashville for a few days and about to catch a flight, so I'll save the Bonus Jams for the next go around. If you're in the Twin Cities, don't forget that next week is the second-ever live taping of the Tuesdays With Lazerbeak podcast at The Parkway Theater in South Minneapolis. Could not be more excited to welcome our special guests Greg Grease and Megan and Christin from the Domestic Abuse Project. Check out the flyer below for all the sweet deetz and grab your tickets HERE. Should be the best time ever.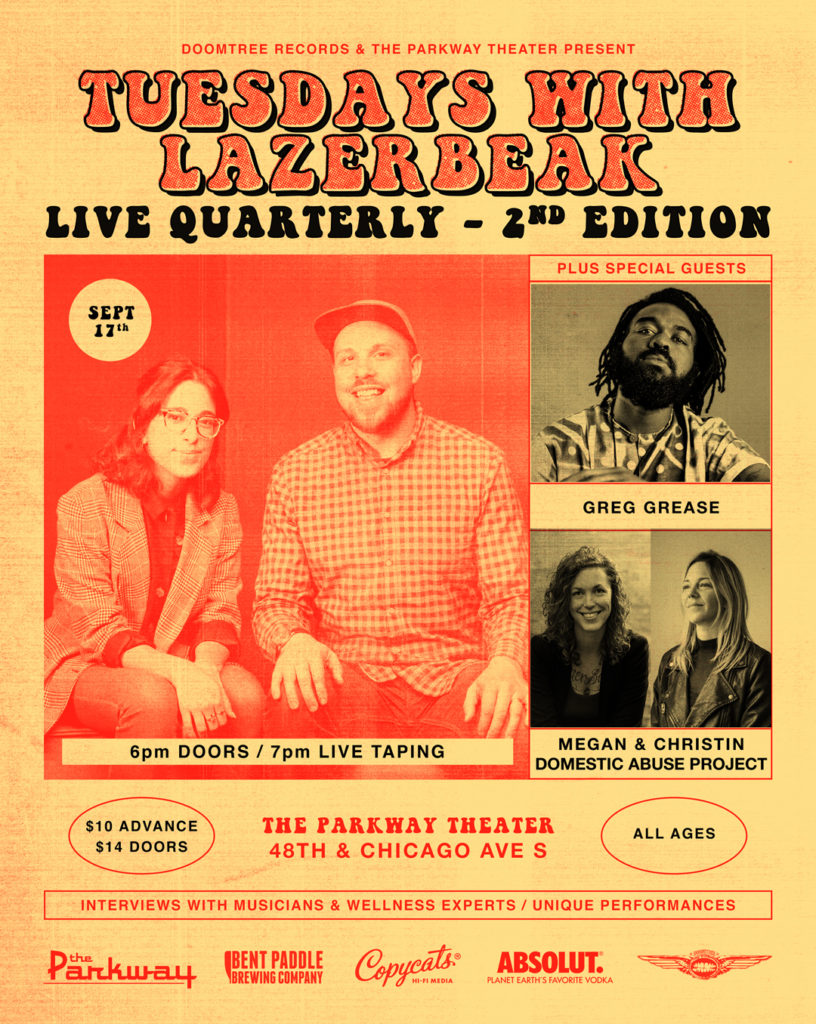 I hope you all have an absolutely fantastic week. Make sure to bump that new Shredders video and I'll see you back here next Tuesday with a very special Dessa-edition of TWL. Don't miss it!
— Beak
Twitter: @_LAZERBEAK_
Instagram: @lazerbeak