Welcome back to another mind-melding edition of Tuesdays With Lazerbeak! We are officially less than three weeks away from the release of Sound the Bells, the new live collaborative album between Dessa and the Grammy-winning Minnesota Orchestra. Last Friday Dessa released the the third audio sneak peek from the project and you can check out "5 out of 6 (Live)" in all of its epic glory below. This is one of my favorites from the collection. So cool to see how Andy Thompson arranged an absolute rap banger for a 70+ member orchestra. Listen below.
Dessa and the Minnesota Orchestra – "5 out of 6 (Live)"
We are nearly out of the Sound the Bells Collector's Pre-Order, but there are still about a dozen left to be grabbed up. If you've been putting this off for awhile, now is the time for action! Check out all the crazy extras like a signed orchestral score, engraved tuning fork, limited-edition shirt, and a foil-embossed saddle stitch notebook. Grab yours HERE while you still can.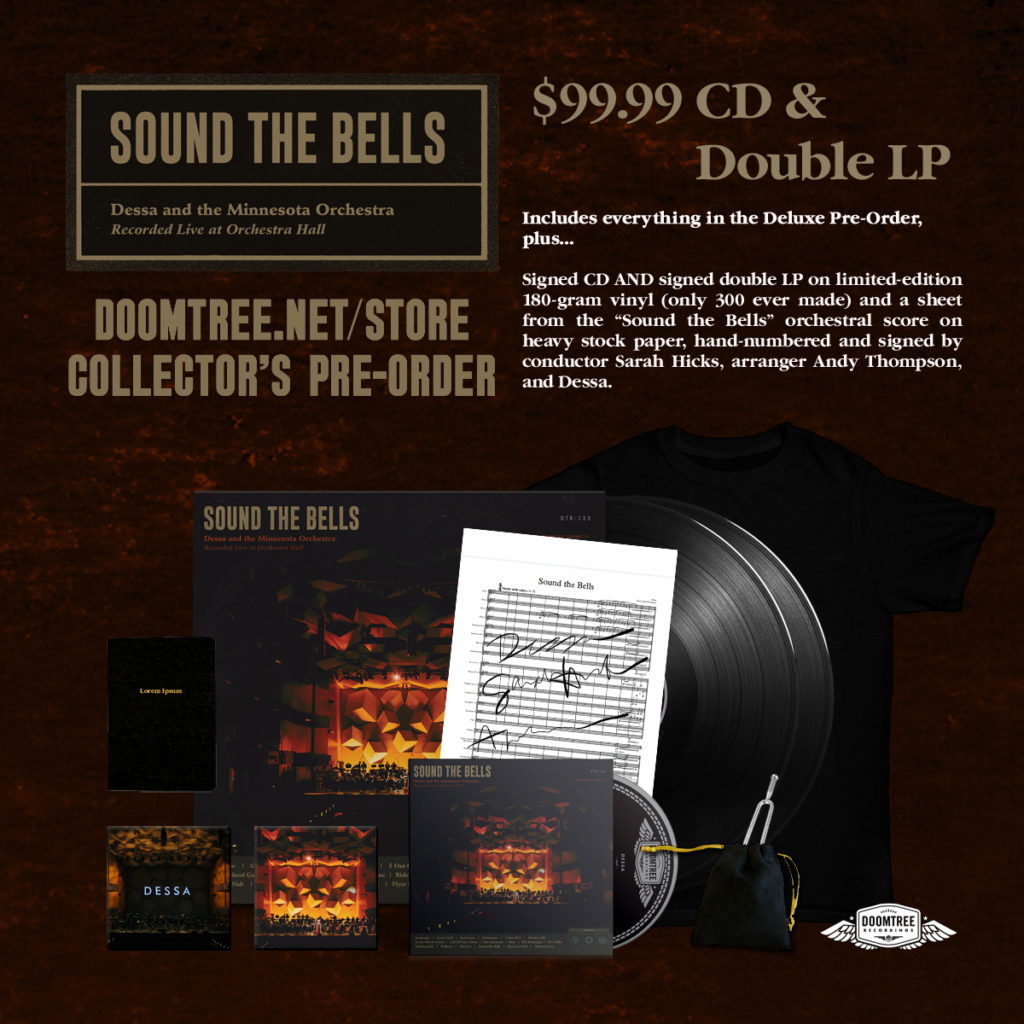 And for those looking for a little less extravagant option, there's always the Deluxe and Standard Pre-Orders priced for any budget. You can check those out HERE, and remember, every pre-order is automatically entered into a weekly drawing that could land you a signed Sound the Bells test pressing. Congrats to Jaclyn Bergl of Toronto on winning this week.
Speaking of cool Dessa merch (SEGUE), we've just made the brain pendant necklaces available once again for a limited time. We have sterling silver and bronze pieces and you can grab yours right HERE.
Dessa will be hitting the road this winter with a FULL STRING QUARTET for a short string of shows (nailed it) on both coasts. Check out all the dates below and grab your tickets HERE.
And speaking of shows (SEGUE II), we've just announced the support acts for our big hometown Shredders New Year's Eve show at the Turf Club on 12/31. Could not be more excited to welcome Lunch Duchess and The Bad Man on board for an absolute rager of a night. Come close out 2019 with the Shreddogs and party with us straight int0 the next decade. Tickets HERE.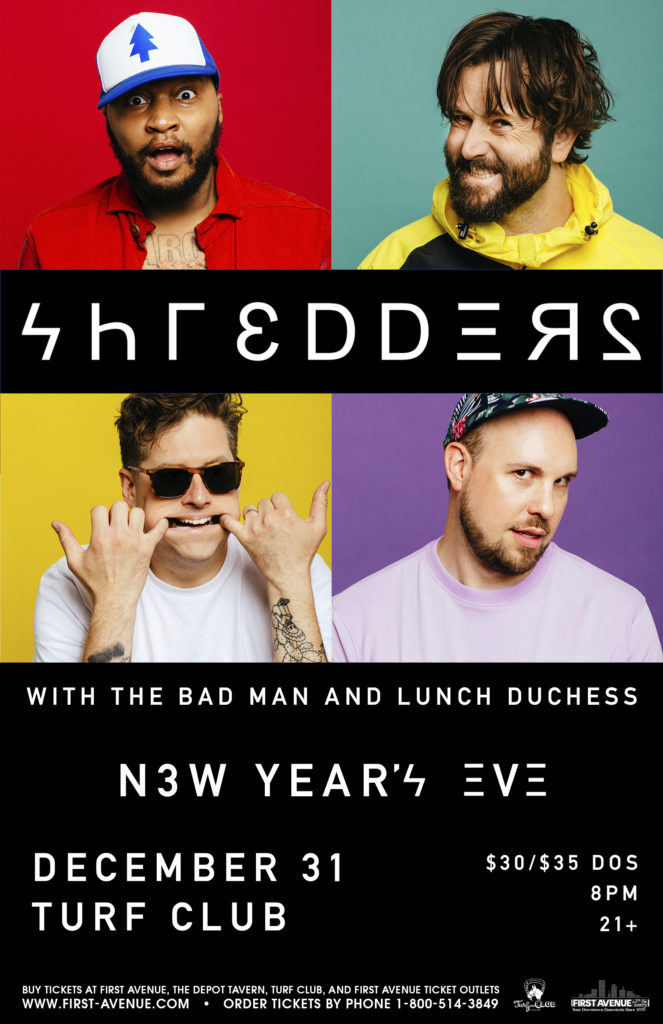 We've got a bunch more Shredders shows on deck before NYE too. Next weekend we'll be hitting the Midwest hard and playing Chicago, Eau Claire, and Iowa City. Lots of East Coast and West Coast dates coming up in the next few months as well. Check out the details below and grab your tickets HERE. Make sure to holler at your people in these cities as well and LET'S PARTY HARD.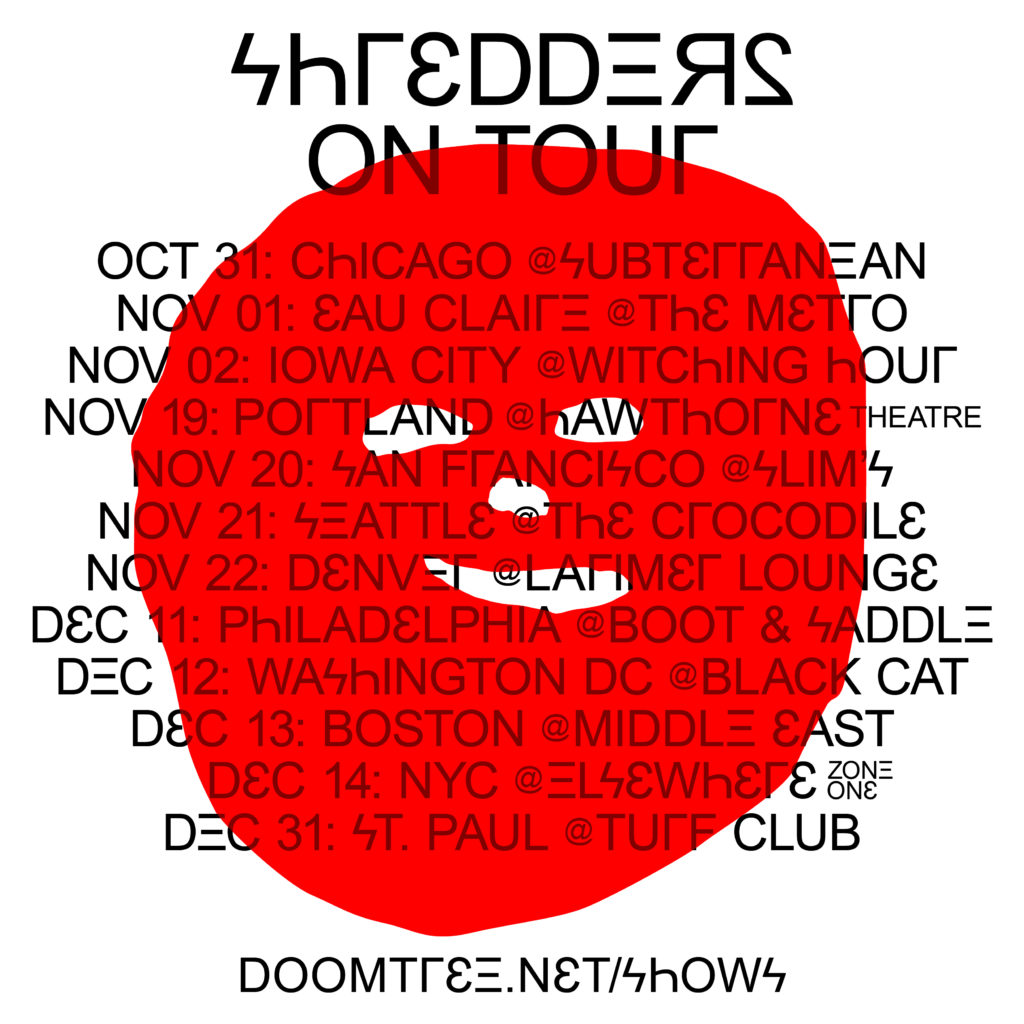 And while we're on the subject of Shredders, I just wanted to say a tremendous thank you to all the celebrity shout-outs and endorsements we've received since Great Hits came out a few months back. First Gilbert Gottfried and Bam Margera, and now Erik Griffin from Workaholics and Kevin McDonald from the legendary Kids In The Hall. What an absolute honor and privilege to be acknowledged by these giants. You can stream or download Great Hits right HERE.
Erik Griffin from Workaholics
Kevin McDonald from Kids In The Hall
If you're looking for a great event to hit up this Thursday and are anywhere near the Twin Cities area, we have got you covered. Doomtree Records is joining forces with the Domestic Abuse Project (whom you may remember from this past month's TWL podcast) to celebrate their 40th anniversary of doing incredible and important work in our communities. We'll be sponsoring their gala afterparty with DJ Rowsheen and Ander Other providing all the heat for the dance floor and the good folks at Bent Paddle providing free beer. Check out the details for the gala and afterparty below and grab your tickets right HERE.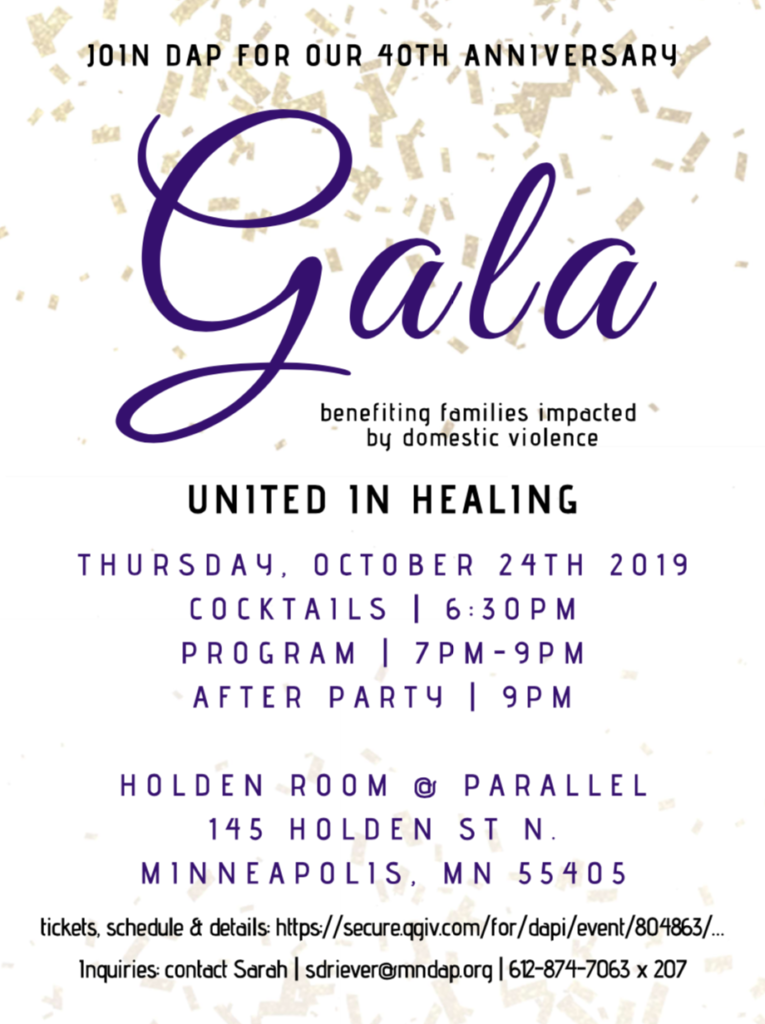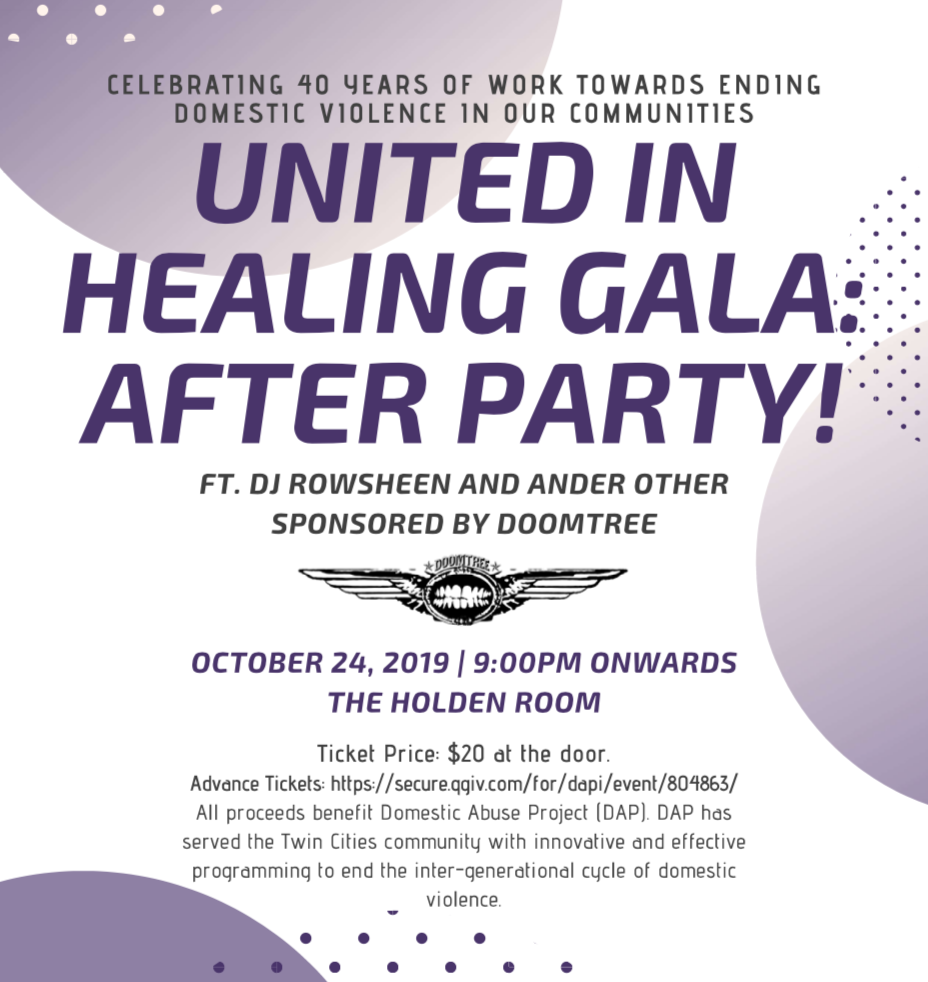 That about does it for this post. No Bonus Jams this week but I'll be back next week with a bunch more heaters that I've been bumping as of late. For now, make sure to check out this new music video for "Retreat" from my recent solo album Luther in case you missed it last week. Huge shouts to my man Adam Dunn aka Phantom Sloth for creating the entire vizual and sneaking about one million little easter egg shout-outs to my previous music videos and past musical collaborators. ENJOY and help me pass it around if you get a second. Thanks!
LAZERBEAK – "Retreat" (created by Adam Dunn / Phantom Sloth)
OK, I hope you all have an excellent week and I'll see you right back here next Tuesday for another round of TWL.
— Beak
Twitter: @_LAZERBEAK_
Instagram: @lazerbeak