OH. MAN. Welcome to one of the busier weeks of the year over here at Doomtree. I'm headed back home from an awesome Shredders week playing shows throughout the Midwest and then hunkering down at Iowa's legendary Flat Black Studios to work on LP 3 (heater season is upon us yet again), so let's just get the damn #SegueStreak over with from the jump as I inform you that last week Shredders released possibly the greatest music video OF ALL TIME EVER. "Ayeyayaya" was directed by the tremendous tandem of Isaac Gale and Joe Midthun, and stars an incredible character named RAZ. You have to see it to believe it. ENJOY below and please help us pass the video along.
To commemorate this special visual we've also made up a super limited run of "Ayeyayaya" t-shirts designed by the homie Emmanuel Mauleón. These will not be around for long, so grab yours while you can right HERE.
It's finally release week for Dessa and the Minnesota Orchestra's groundbreaking collaborative album Sound the Bells, and this also happens to be the first Tuesday of the month, so Jeyca and I invited Minnesota Orchestra conductor Sarah Hicks and composer/arranger Andy Thompson on the Tuesdays With Lazerbeak podcast for a full breakdown of the making of the live record.  I've always loved getting a peak behind the curtain and learning about all the behind-the-scenes details of creating a project of this magnitude, and this latest episode does not disappoint. The dirt is dished. The tea is spilt. You can listen to the entire episode below or anywhere you listen to podcasts right HERE.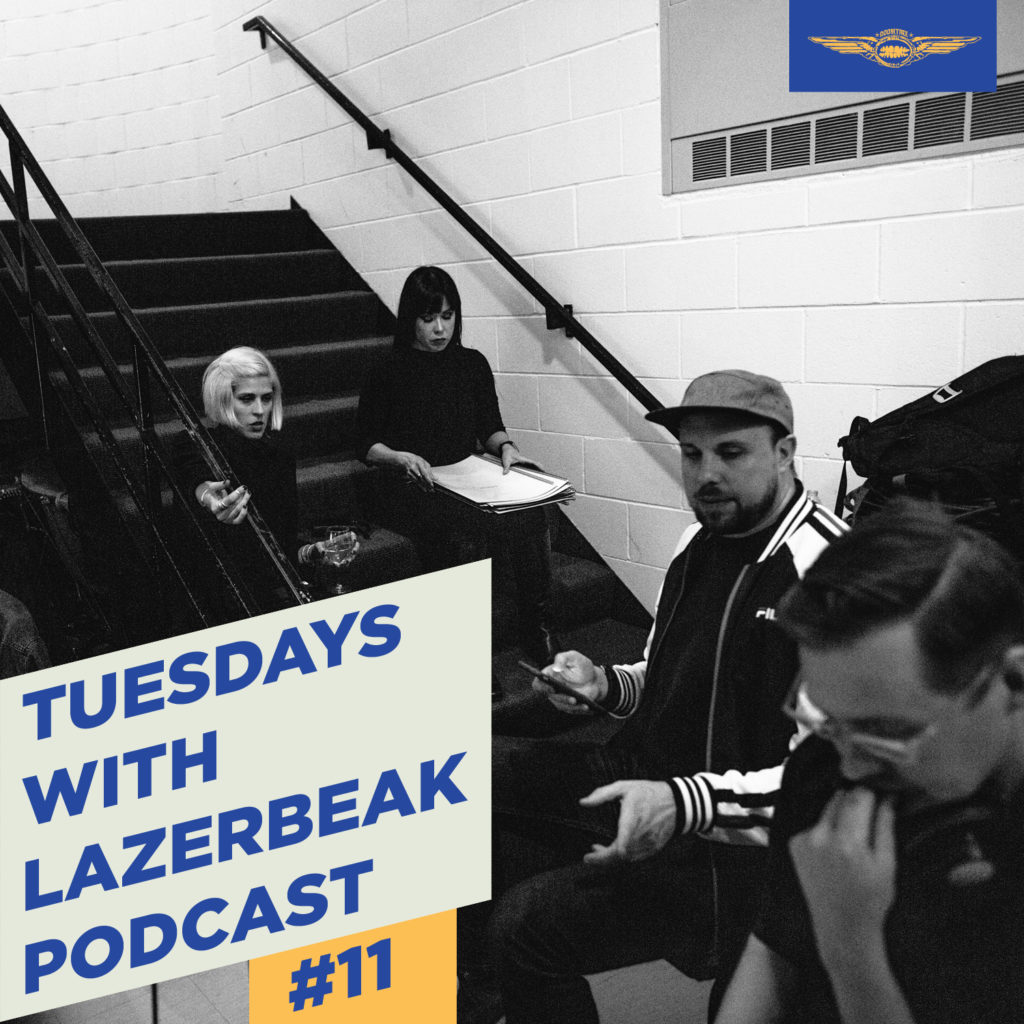 The Sound the Bells pre-order is officially wrapping up this week but you can still grab yourself a special Deluxe or Standard edition from the Doomtree Webstore right HERE. Congratulations to our final weekly test pressing winner Mariah Tobin of Seattle. Check out all the sweet deetz below.
Huge shouts to everyone that pre-ordered and has supported this record since day one. Only three more days til it's finally out in the world!!!!
And on that note, I'll leave you with a couple incredible live clips of Dessa performing a few songs with a stripped down string quartet to commemorate the release of Sound the Bells. Enormous thanks to MPR, The Current, Andrea Swensson, and everyone behind the scenes that helped create these. Check out "Good Grief" and "Fighting Fish" below.
Alright! That does it for this post. I'm hopping in the van and heading back home for a few weeks before more Shredders tour dates on the West Coast. I hope you all have an excellent week and I'll see you back here next Tuesday with another round of TWL. Happy Sound the Bells Week!
— Beak
Twitter: @_LAZERBEAK_
Instagram: @lazerbeak