Welcome back to the final Tuesdays With Lazerbeak post of the DECADE. And oh man is it a crazy one. I thoroughly enjoy this time of the year when things slow down for just a second and we all get to take stock of all the craziness that transpired in our lives over the past twelve months. 2019 was an amazing year for us here at Doomtree filled with all sorts of musical releases, shows, videos, podcasts, you name it. So without further ado, I present you with…..
DOOMTREE 2019: THE YEAR IN REVIEW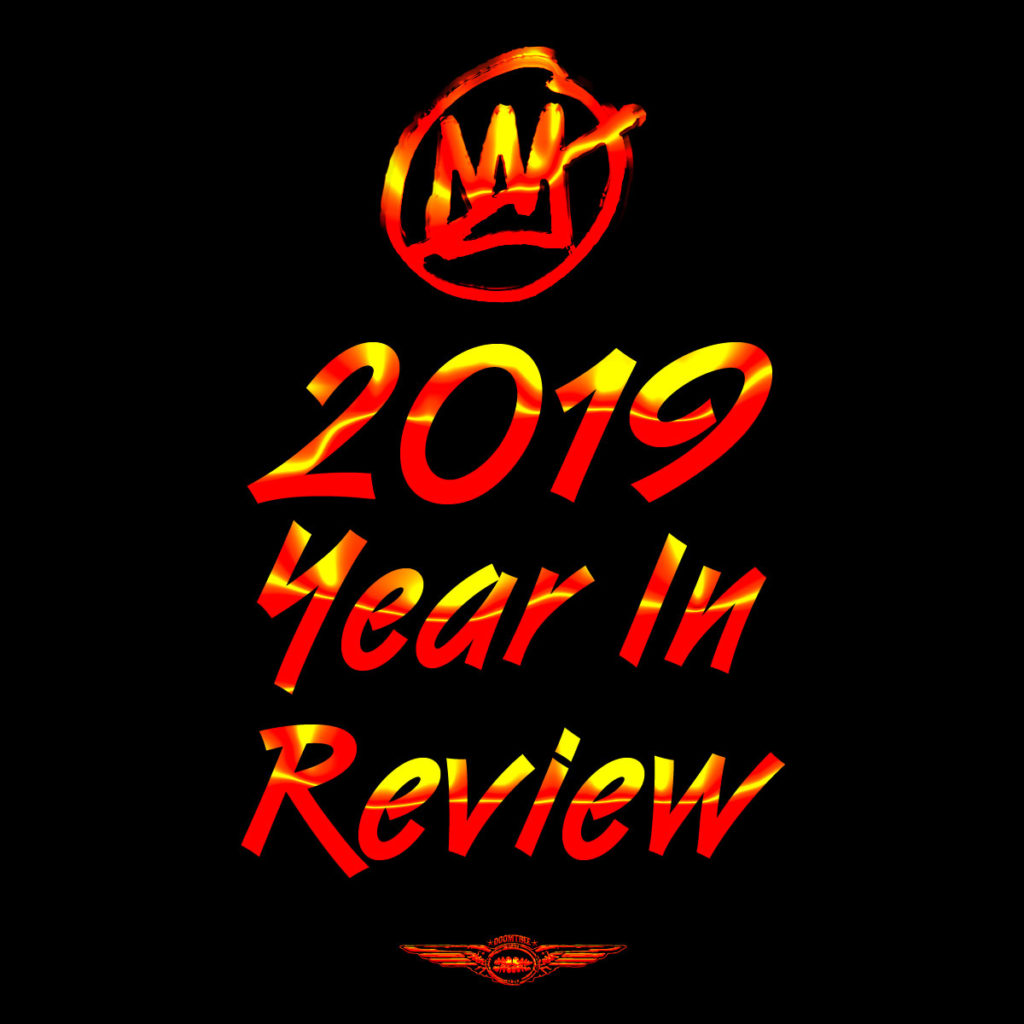 JANUARY
We kicked things into high gear straight out the gate with the announcement of Luther, my first solo album in over seven years, and lead single "Winging It."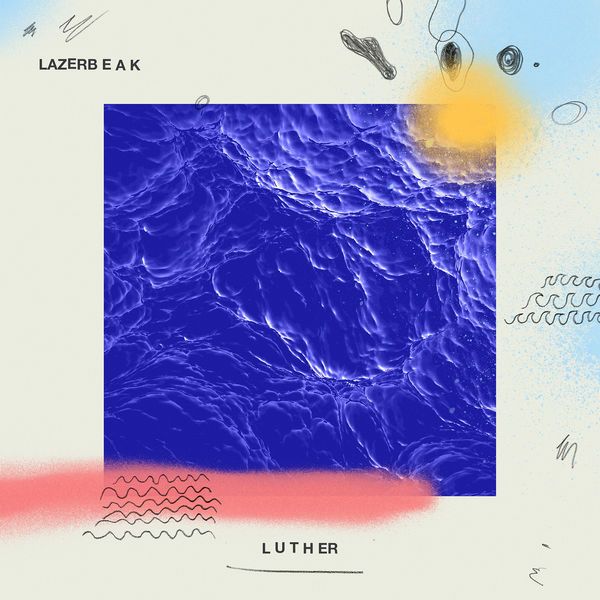 Lazerbeak – "Winging It"
We also announced the debut of the Tuesdays With Lazerbeak podcast featuring myself and my wonderful co-host and producer Jeyca Madonado. Our first ever episode was just the two of us recapping Doomtree's 2018. How's that for full circle?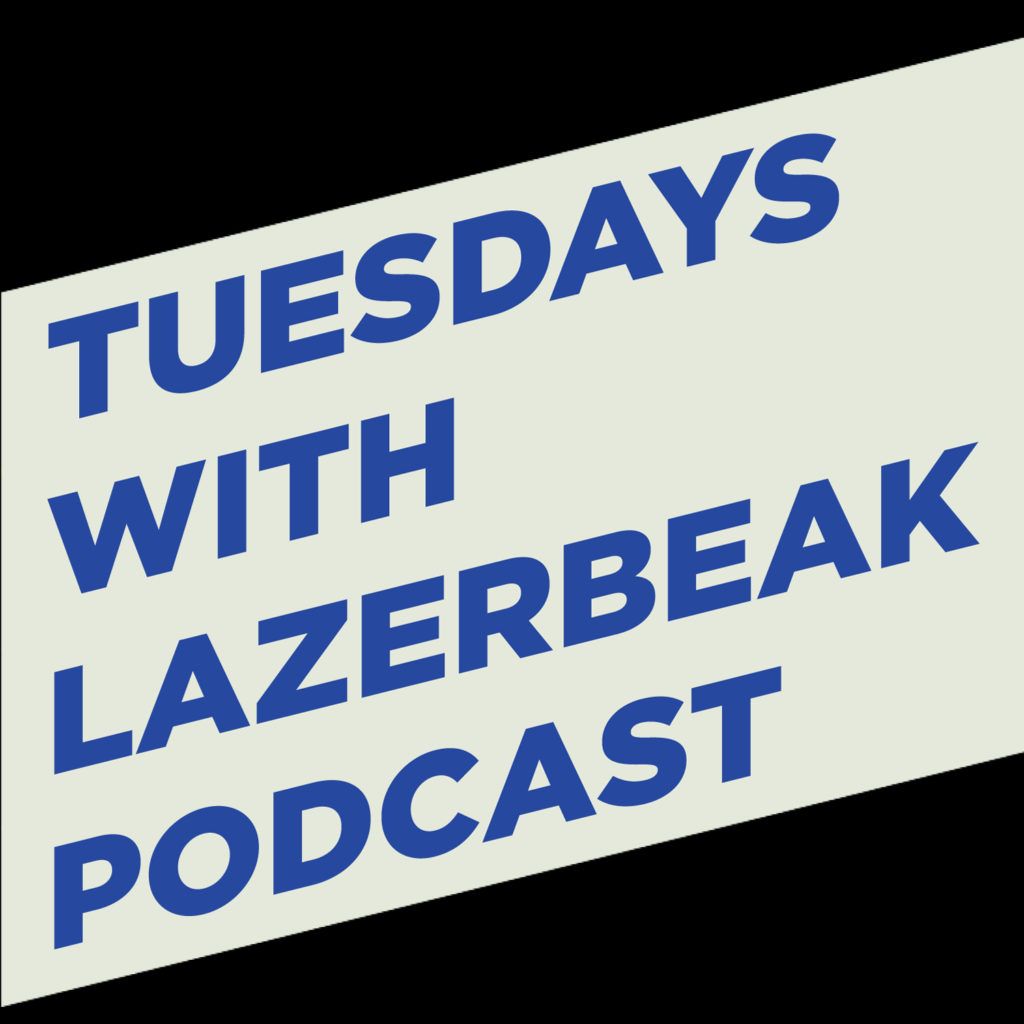 Dessa released a live band version of her Chime standout "Half of You," along with this great lyric video created by our friend Donnine Canamar.
Dessa – "Half of You – Band Version"
P.O.S and Astronautalis released a hilarious Isaac Gale-directed Four Fists video for title track "6666" and also continued to produce the best memes in the game.
Four Fists – "6666"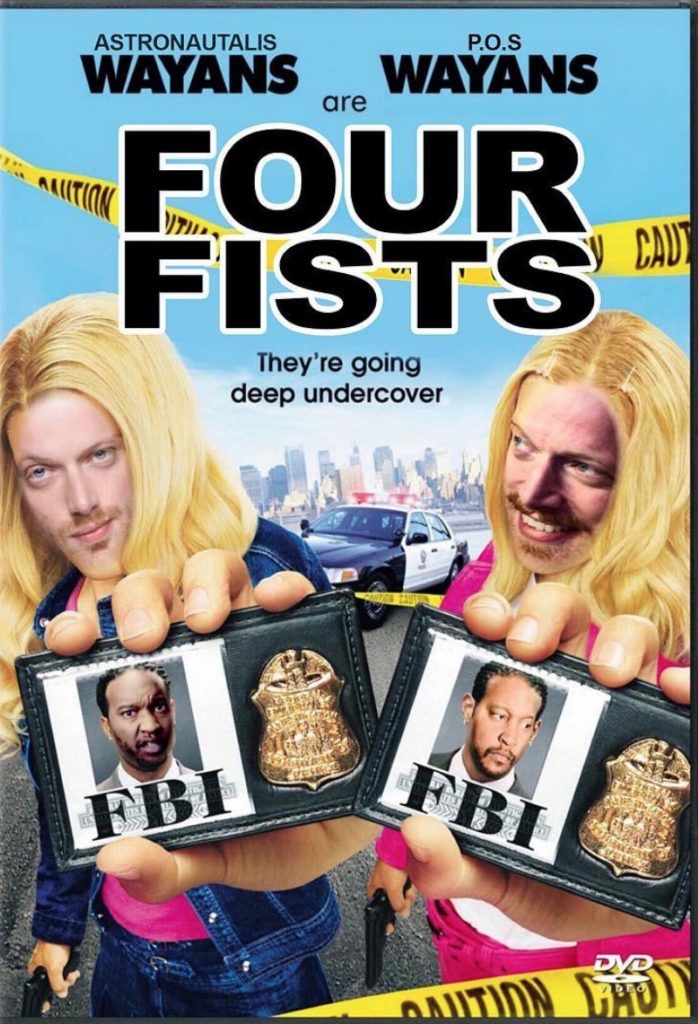 P.O.S also celebrated the 10-year-anniversary of his classic album Never Better by announcing an upcoming reissue of the project on triple LP vinyl.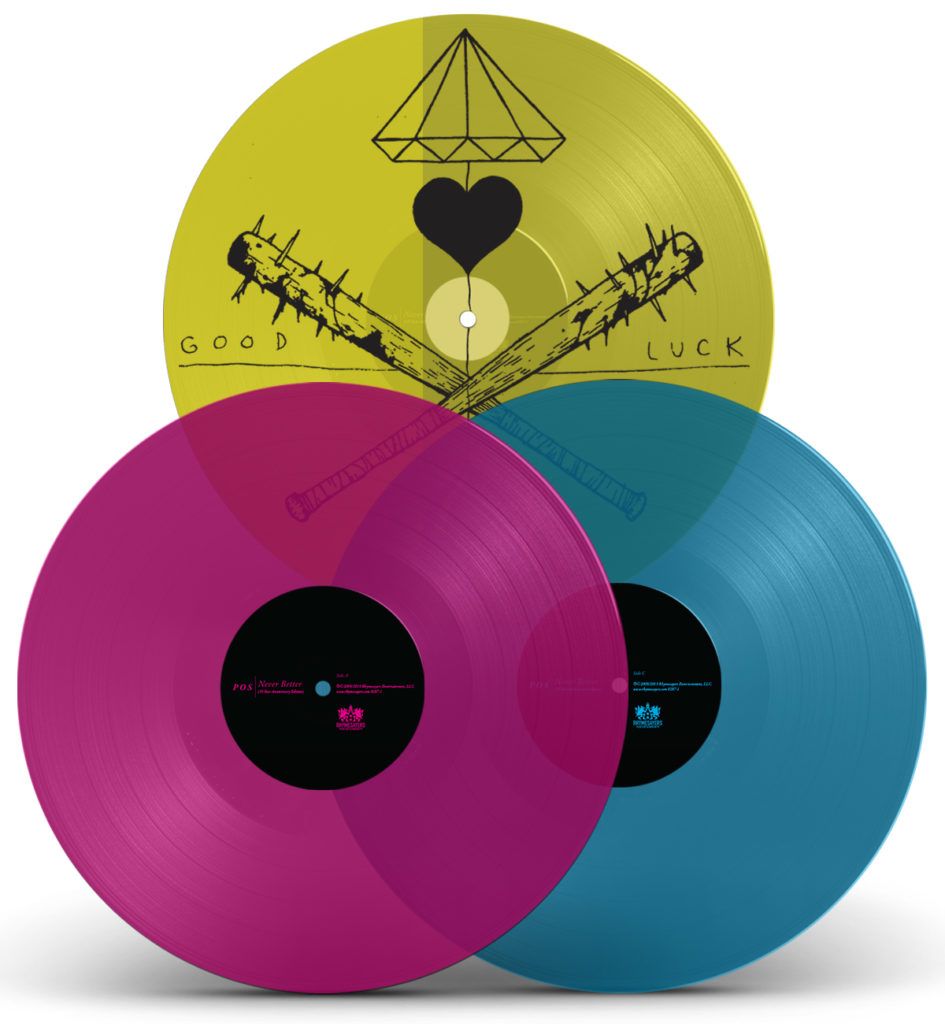 We closed out the month with one more new single from my Luther. Check out "Retreat" below, one of my favorites from the project.
LAZERBEAK – "Retreat"
FEBRUARY
Speaking of Luther (had to get the Segue Streak out of the way), February kicked off with the release of the "Ready" music video, produced by my friend giaw.
LAZERBEAK – "Ready" (Created by giaw)
And we dropped the second-ever Tuesdays With Lazerbeak podcast episode with our honorary first guest Dessa who talked about her whirlwind 2018 releasing and touring behind Chime.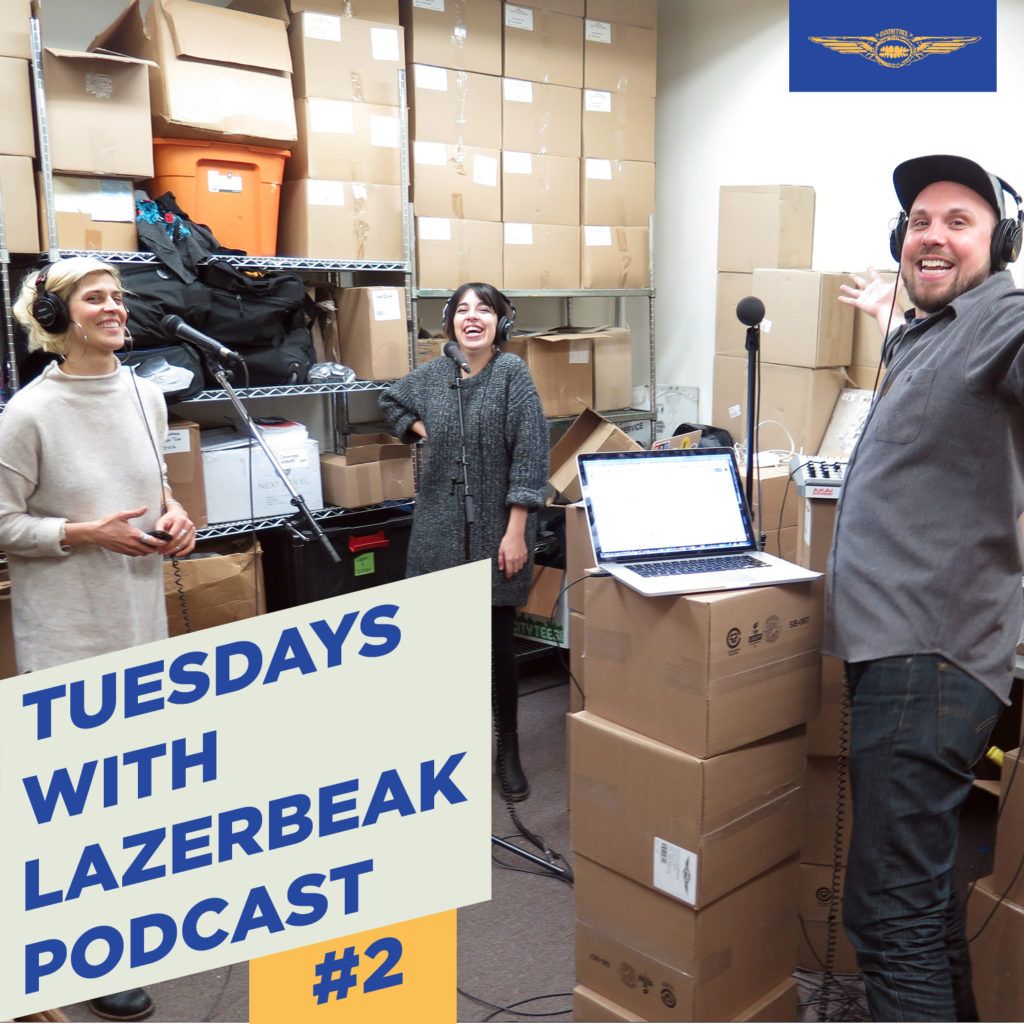 Rhymesayers re-released P.O.S' Never Better album and Stef hit the road for some release parties. Here's the cake to prove it.
On February 19th Doomtree Records officially released my Luther album into the world. Huge shouts to my friend Andrew McAlpine for all the incredible design work and the homie James Gundersen for the water imagery on the cover. This album means the world to me and I really appreciate all the love and support everyone has shown it this year.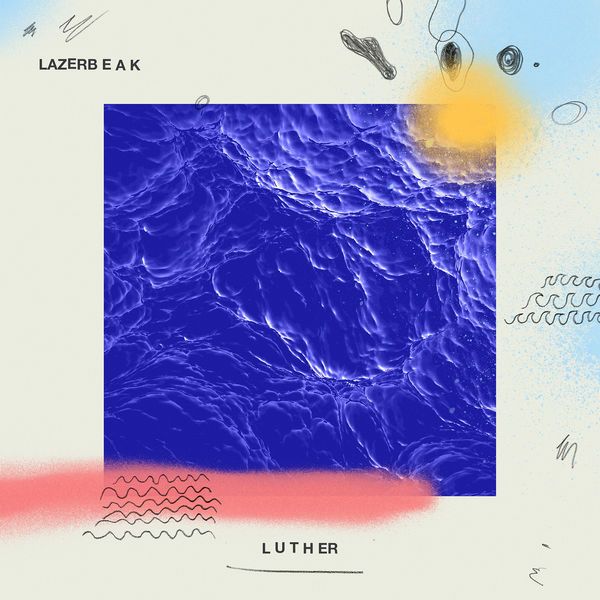 I closed out February by releasing a remix of the excellent Canadian band Royal Canoe and their single "RAYZ." You can check out my remix and the video for the original song below that.
Royal Canoe – "RAYZ" (Lazerbeak Remix)
Royal Canoe – "RAYZ" (original)
MARCH
March was all Dessa's as she dropped her first new single since Chime. Check out "Grade School Games" below, produced by the TRIPLE THREAT of Andy Thompson, Dessa, and Lazerbeak.
Dessa – "Grade School Games"
We released the third episode of Tuesdays With Lazerbeak with MYSELF as the special guest doing a super deep dive on the making of Luther and how the project came to fruition.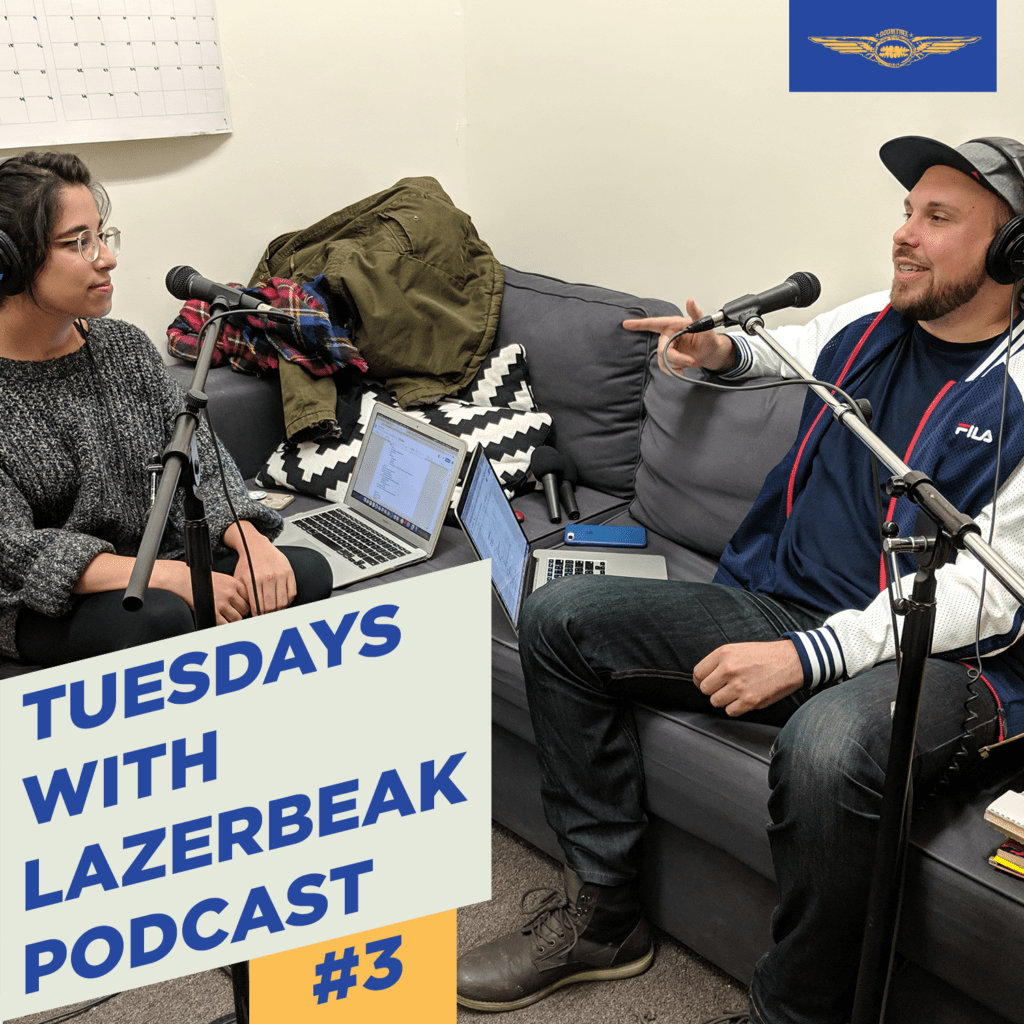 And at the end of the month Dessa performed a very special two-night stand at Orchestra Hall with the Grammy-winning Minnesota Orchestra, the audio of which would be collected for an official live album later in the year on Doomtree Records.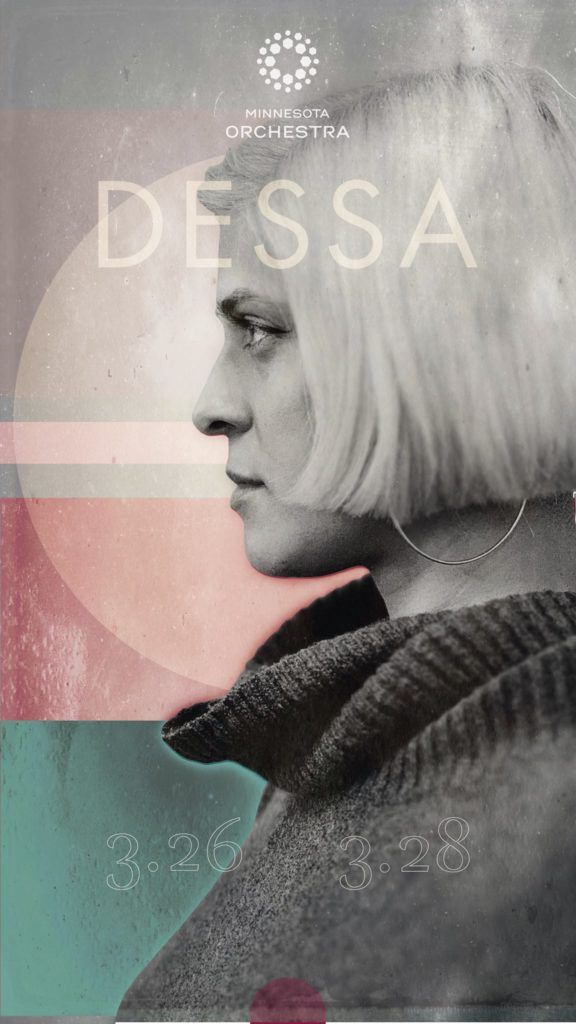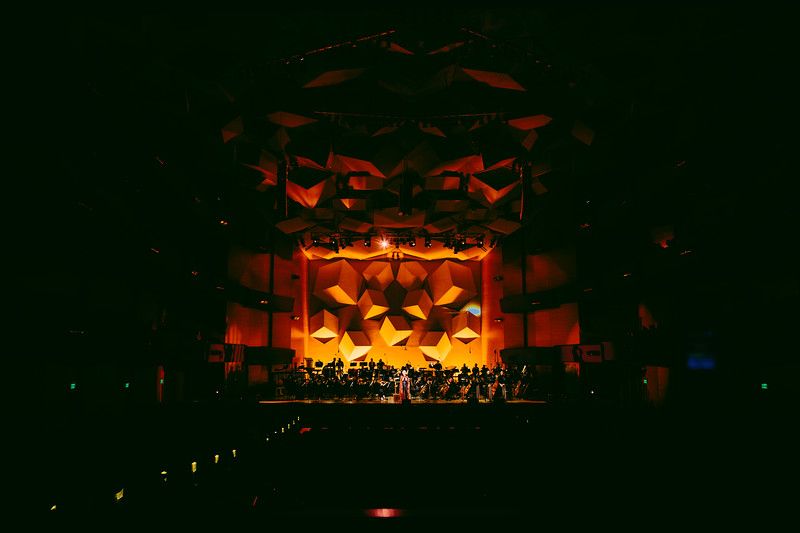 APRIL
Started April off with a new episode of the podcast featuring my dear friend Mark Mallman. Mark joined Jeyca and I to talk all about his excellent new book and his entire musical history.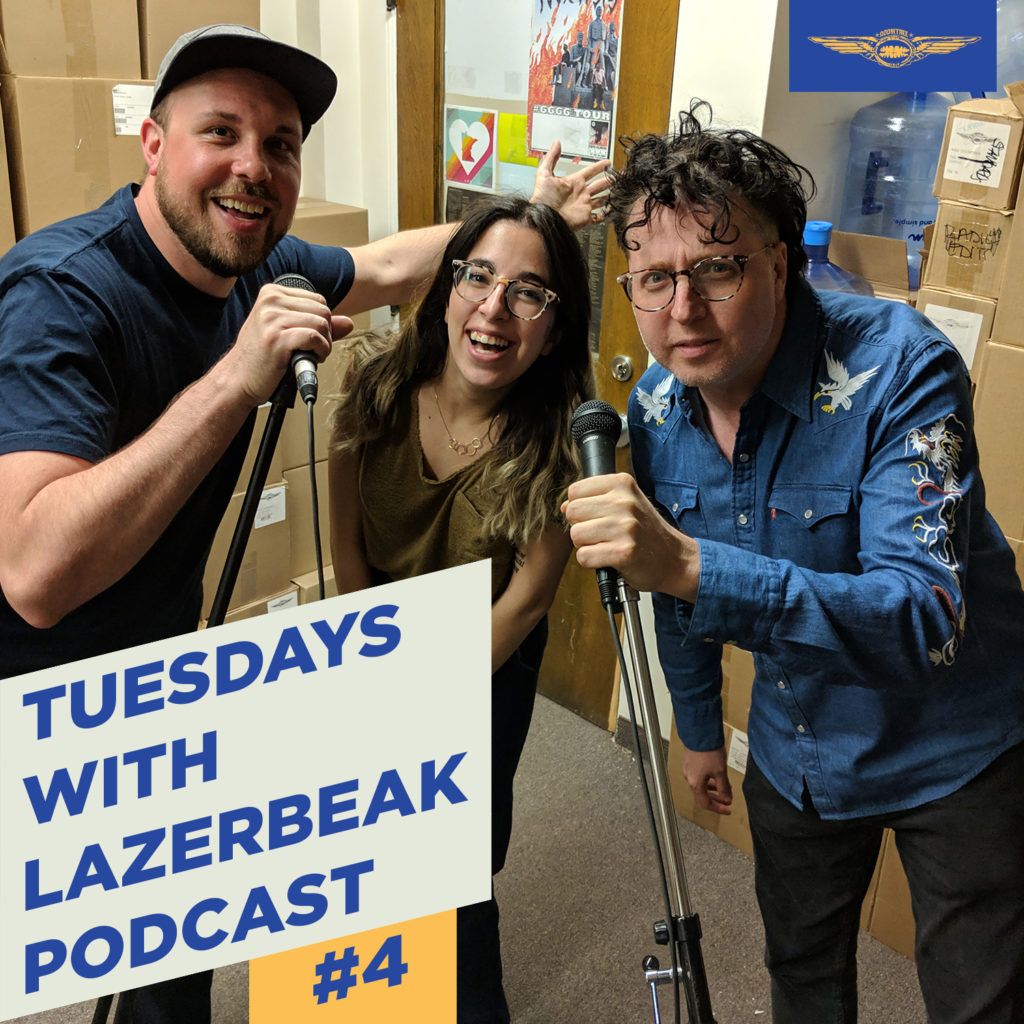 I dropped this insane Mercies May-directed music video for "Valley Low," the last track off of Luther. Can't thank Mercies enough for this one. It's my favorite thing ever.
LAZERBEAK – "Valley Low" (directed by Mercies May)
Sophia Eris released this banger "Fanny Pack" produced by the Pool Boys themselves, Bionik and Lazerbeak.
Sophia Eris – "Fanny Pack" (produced by Lazerbeak and Bionik)
And things really got crazy as the Minnesota History Center commandeered our trusty tour van MOUNTAIN to include in their 50 Years of First Avenue exhibit. Here's MOUNTAIN getting ready for its final ride.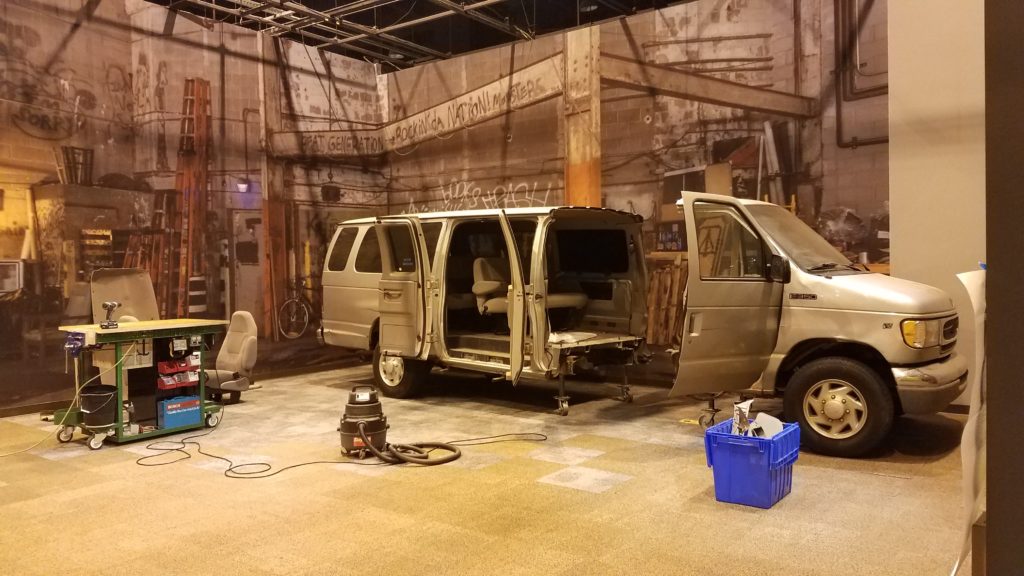 MAY
May included the fifth episode of the podcast with special guest Jeremy Messersmith, who's personal Tori Amos story is still blowing my mind.
Paper Tiger dropped a crushing remix of the song "Only Physical" by Matthew Connor. Stay tuned in 2020 for lots more music from these two. Total dream team.
Matthew Connor – "Only Physical" (Paper Tiger Remix)
Dessa released her second new single of the year, "Good For You," and dropped this Mercies May-directed music video for it, along with the announce of an upcoming limited-edition 7″ including "Good For You" and "Grade School Games." Of course I'm biased given that "Good For You" was also produced by Andy Thompson, Dessa, and myself, but I truly believe this song to be the best thing she's released to date.
Dessa – "Good For You" (directed by Mercies May)
JUNE
In June we dropped the sixth episode of Tuesdays With Lazerbeak with our guest Lady Midnight, who's debut full-length Death Before Mourning is probably my favorite album of the year.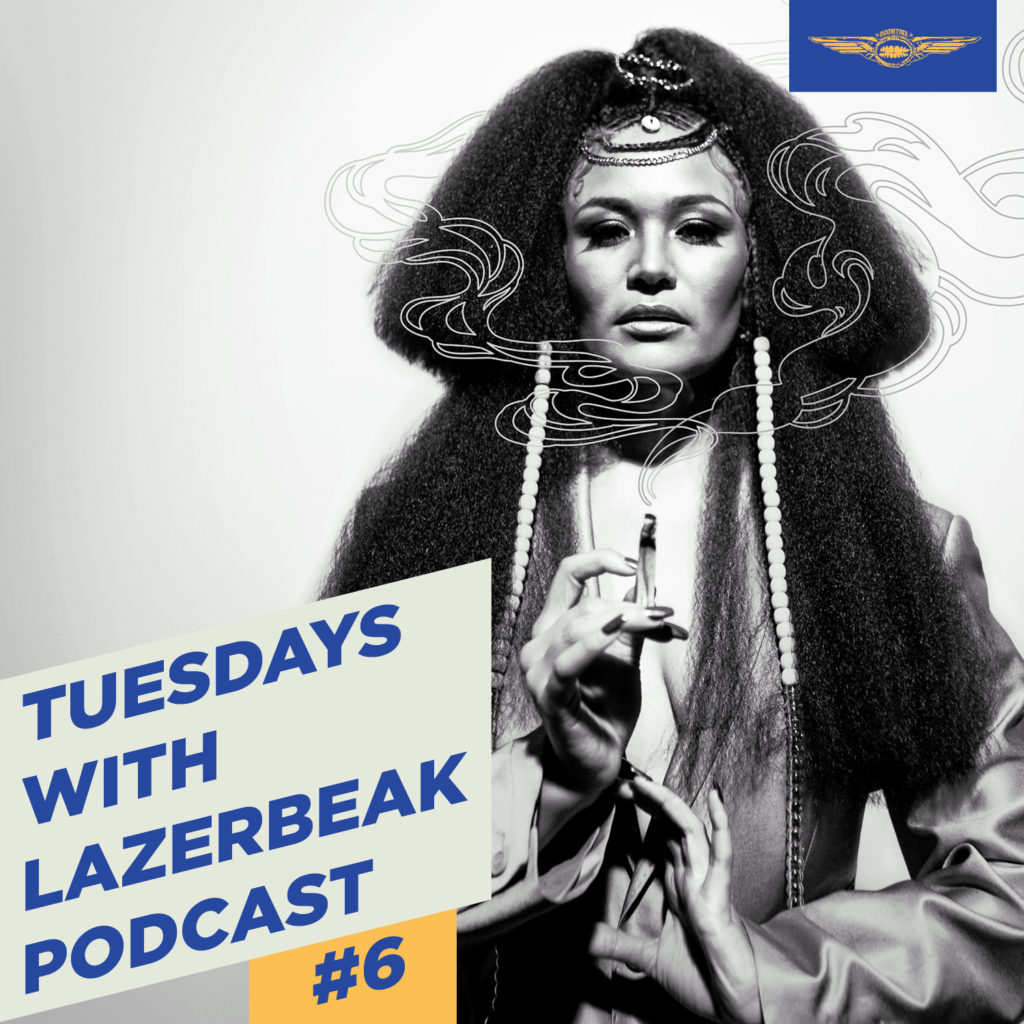 P.O.S popped up with a fire guest verse on producer 80HD's track "Fresh Water." Student1 killed this one too. Check out the video below.
80HD – "Fresh Water" (featuring P.O.S and Student1)
Sophia Eris continued her streak of singles by dropping the club-ready "Feel the Burn," once again produced by Bionik and myself.
Sophia Eris – "Feel The Burn" (produced by Lazerbeak and Bionik)
Shredders (the quadruple threat of P.O.S, Sims, Paper Tiger, and Lazerbeak) came charging out the gates with our first new music since 2017's Dangerous Jumps. Check out "Ayeyayaya" below. It's one of my favorite songs we've ever made.
Shredders – "Ayeyayaya"
And we got the whole band back together for a very rare full-crew Doomtree performance, only one of two crew performances all year. Shouts to Common Sound Festival and the good people at Beth El Synagogue and Benilde-St. Margaret. That was so much fun.
Here's a quick pic of all my children watching me and Papes soundcheck. First time they'd actually sat through a full show.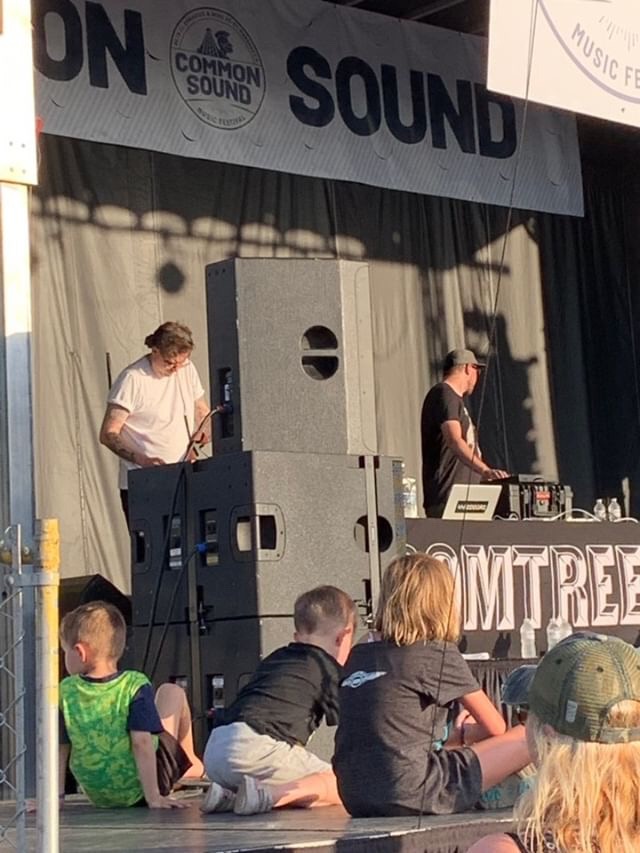 JULY
July jumped off with the seventh episode of the podcast featuring St. Paul's own María Isa. Check out the whole thing below. It was great to chop it up with her.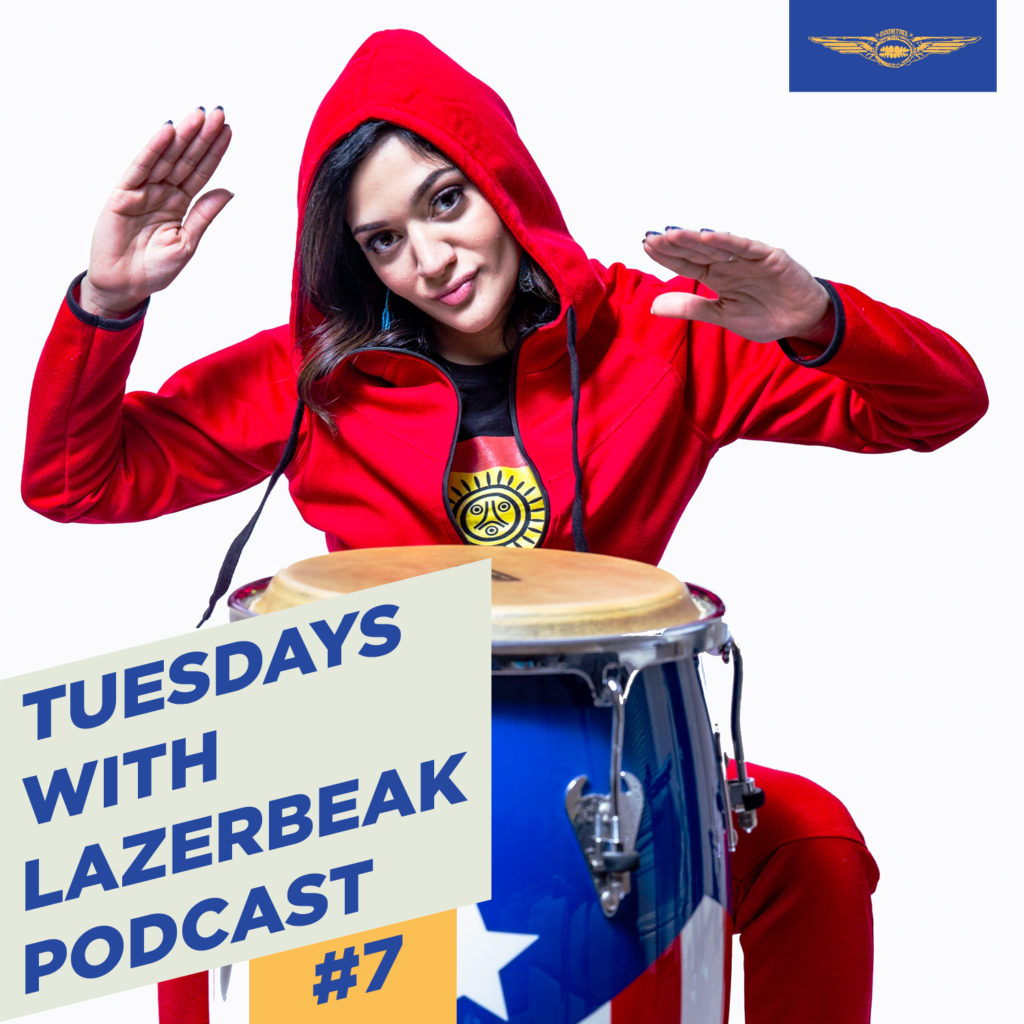 P.O.S dropped another excellent guest verse, this time on Ceschi's "Incesticide" cypher featuring the likes of Open Mike Eagle, Onry Ozzborn, Factor Chandelier, and Mo Niklz.
Ceschi – "Incesticide" (feat. Open Mike Eagle, P.O.S, Onry Ozzborn, Factor Chandelier, and Mo Niklz)
Dessa's "Good For You" 7″ was officially released by Doomtree Records and it looks gorgeous!
And speaking of Dessa, she tossed her hat back into the ice cream ring for a second custom flavor with hometown heroes Izzy's Ice Cream, and also traveled all the way to South Africa with the Minnesota Orchestra.
And at the tail end of July, Shredders announced our sophomore album Great Hits with lead single "Suburban Base" and this ridiculous press photo taken by our good friend Zoe Prinds-Flash.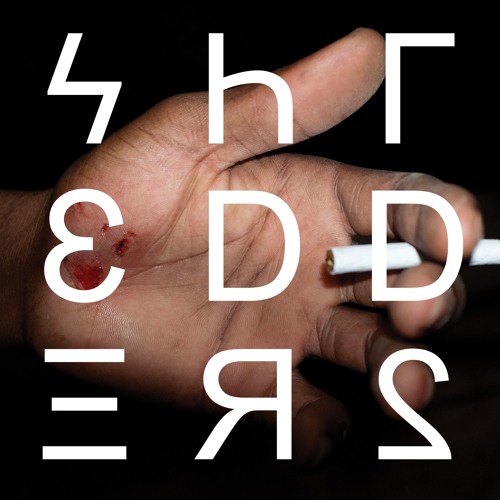 SHREDDERS – "Suburban Base"
AUGUST
August was all Shredders everything. Sims, Papes, and Stef all came through the podcast to talk about our lifelong friendship and what went into the making of Great Hits. Shouts to Jeyca for wrangling us in, not an easy mission.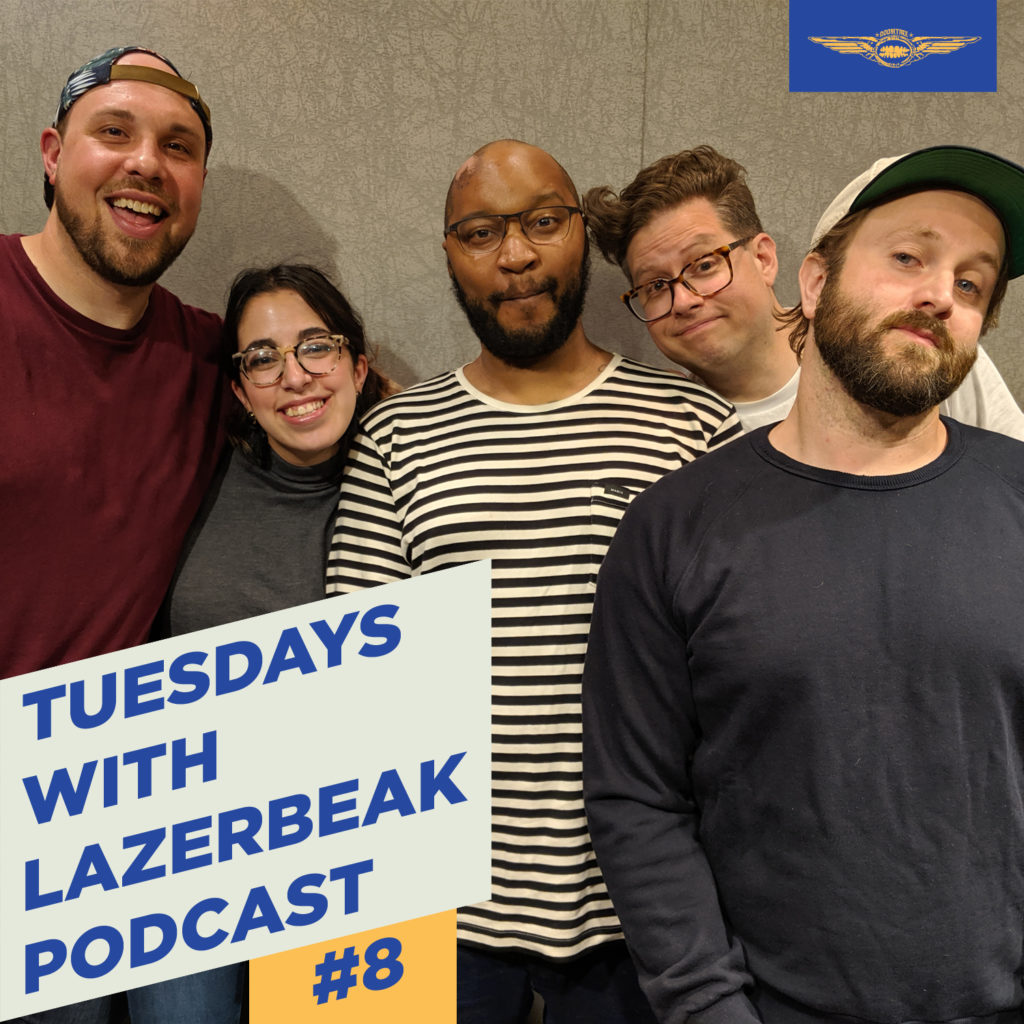 The good folks at Dutton released Dessa's memoir My Own Devices on paperback for all the world to enjoy.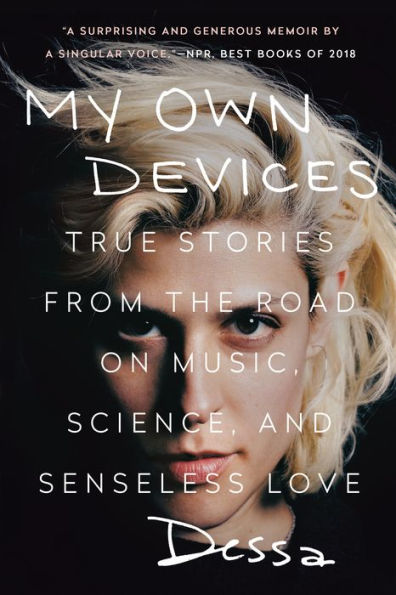 Shredders dropped our third Great Hits single "Vanilla ISIS."
SHREDDERS – "Vanilla ISIS"
Doomtree played our second and last full-crew show of the year up in Duluth for the Wild Waters Festival, raising money and awareness for our beloved Boundary Waters.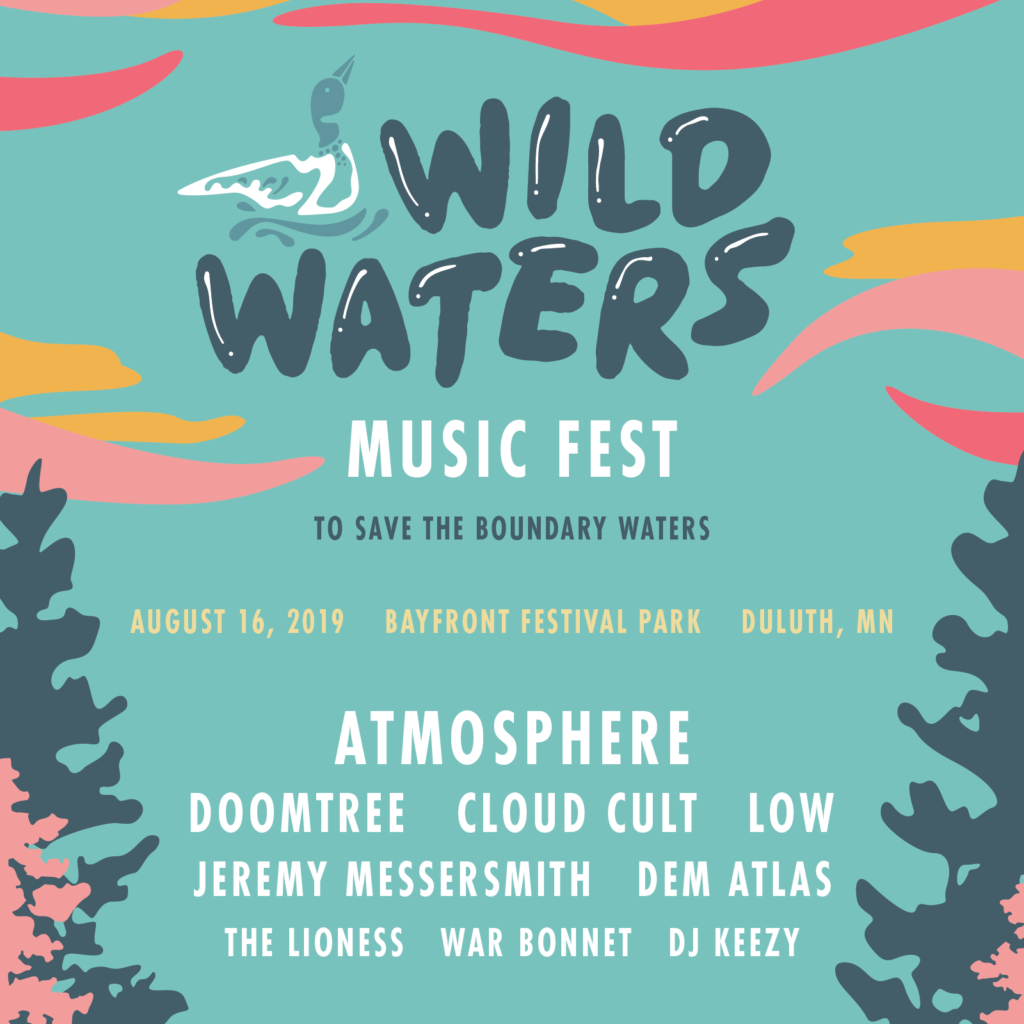 Mike Mictlan and Sims traded crazy bars with one another over producer Angelo Bombay's song "The Box." This track is so good.
Angelo Bombay – "The Box" (ft. Mike Mictlan, Sims, and Sieed Brown) 
Shredders opened up the shredding floodgates with our 1-800-DOES-IT-SHRED hotline. Don't worry we've got plenty in store with this thing still.
Oh yeah, and we DRIFTED!!!
Dessa officially announced Sound the Bells, her live collaborative album with the Minnesota Orchestra, set for a November release on Doomtree Records.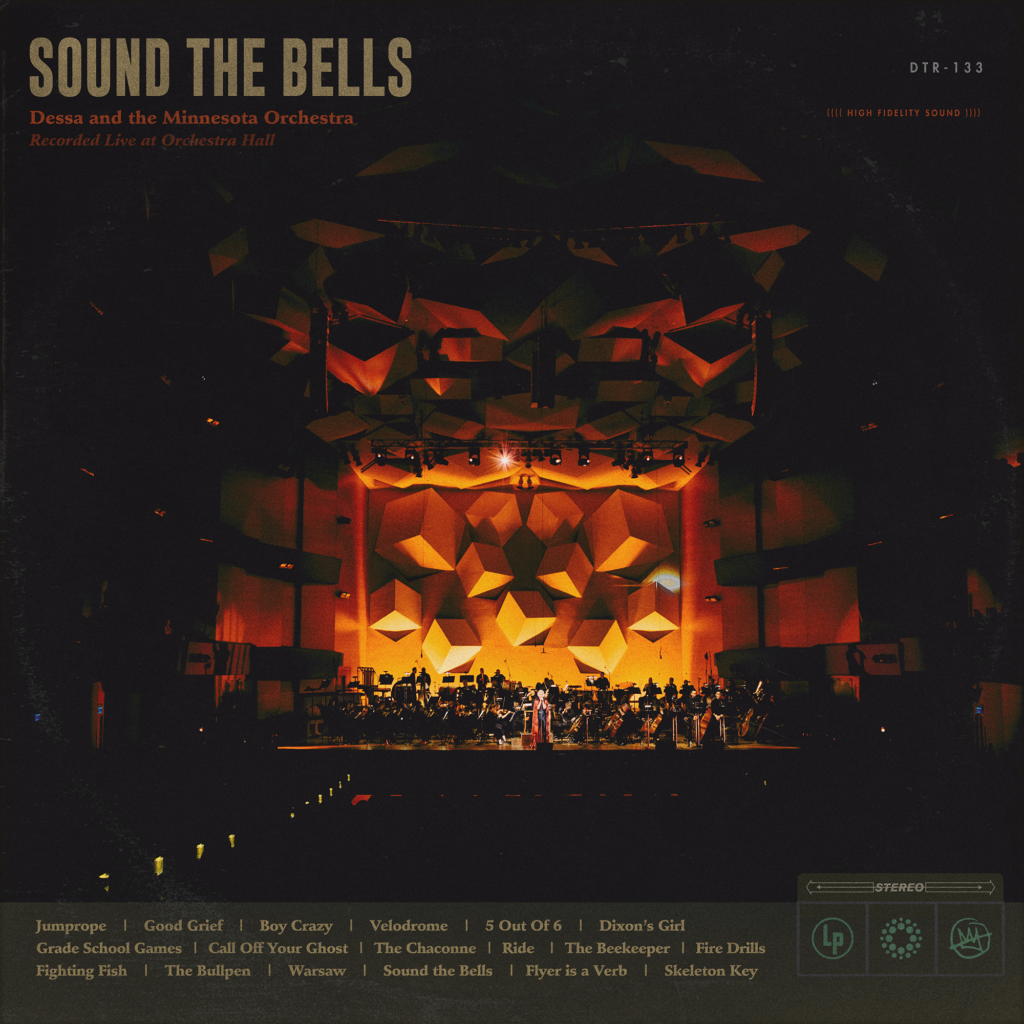 My three children made the news by continuing to assault and embarrass me within an inch of my life.
And we officially closed out the summer by dropping the Shredders album Great Hits on Doomtree Records, along with the music video for single "Suburban Base."
Shredders – Great Hits LP
Huge shouts to our friends Gilbert Godfrey and Bam Margera for the kind words on the project.
SEPTEMBER
September got off to a hot start with the ninth episode of the podcast and our v special guest Craig Finn of The Hold Steady and Lifter Puller. Craig has been a friend and mentor to me since junior high and it was an absolute blast walking down memory lane with him and also catching up on everything he's currently up to with his solo career and The Hold Steady.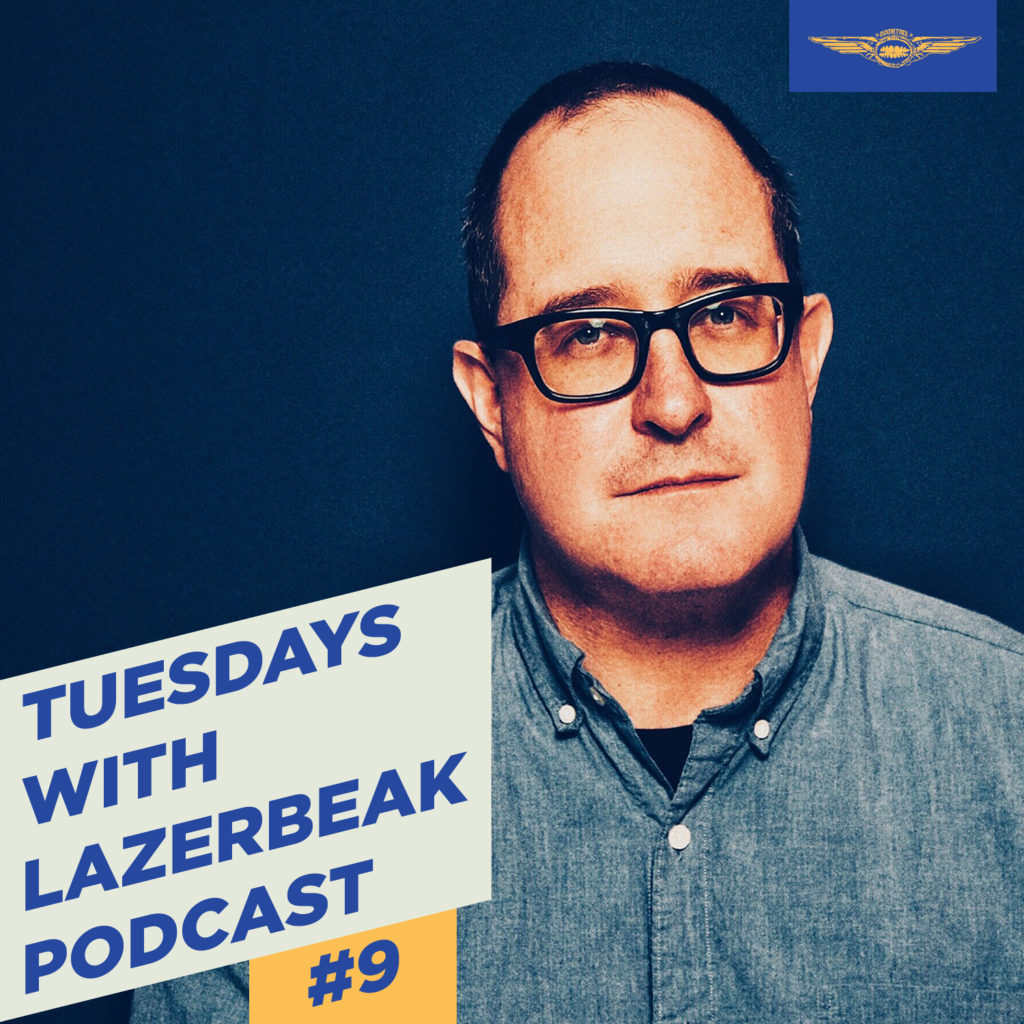 Shredders dropped an amazing live video of "Vanilla ISIS" which features Paper Tiger and myself eating multiple corndogs while Stef and Sims rap.
We announce Dessa's Sound the Bells pre-order with "Call Off Your Ghost (Live)," the first single from the project.
Dessa and the Minnesota Orchestra – "Call Off Your Ghost (Live)"
Which gave me another excuse to post this picture of what took place right after we finished recording the last notes of the album at Orchestra Hall.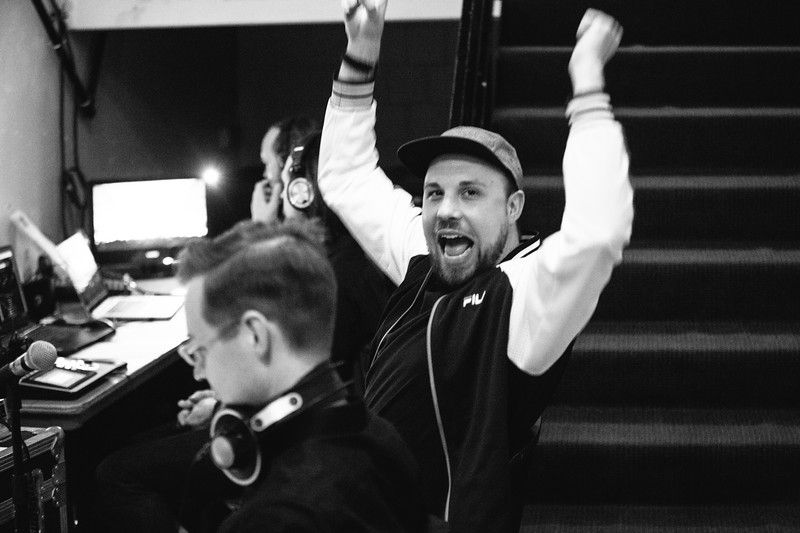 Sophia Eris dropped yet another fire single with "Arrogant," once again produced by Bionik and myself.
Sophia Eris – "Arrogant" (produced by Lazerbeak and Bionik)
OCTOBER
October cracked off with the tenth episode of Tuesday With Lazerbeak and our guest, the one and only Greg Grease. Loved learning about Greg's early days as an R&B singer and lover of Christian pop-punk. Best dude.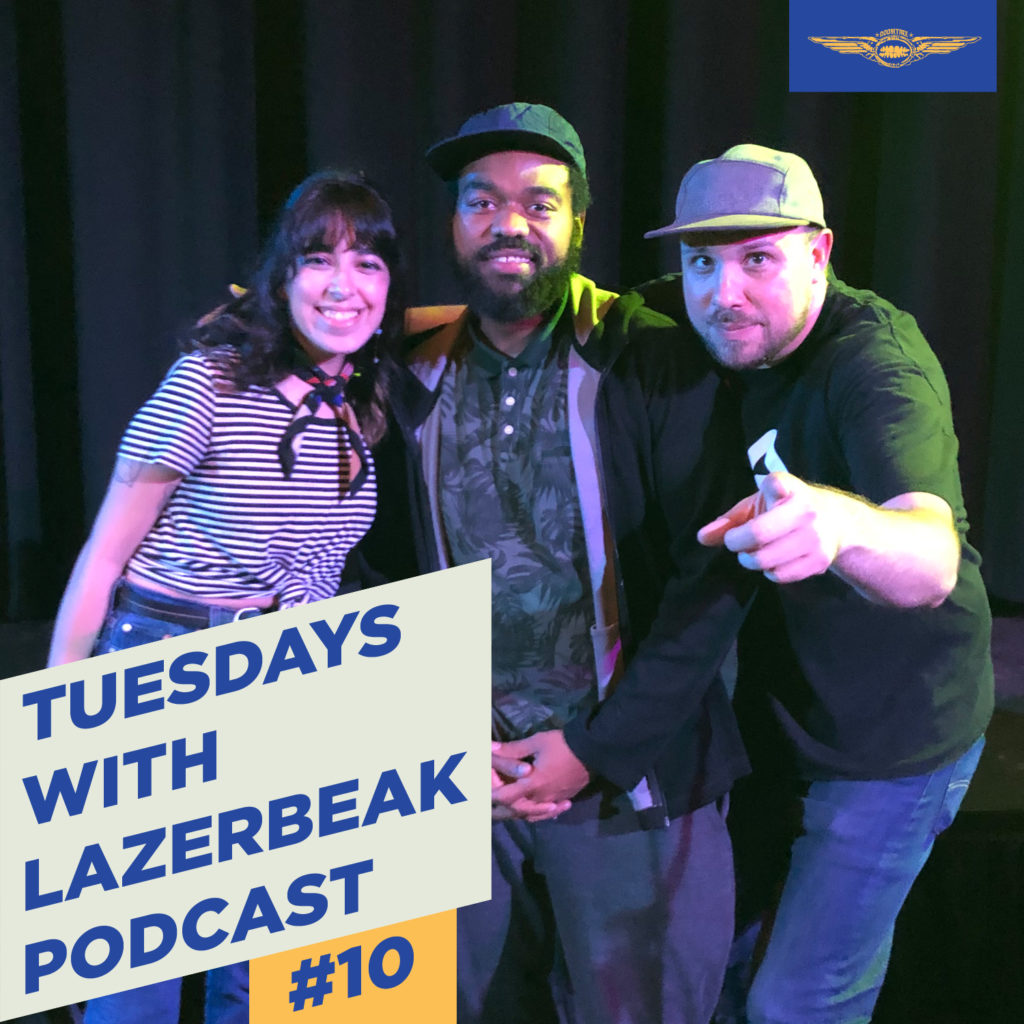 Dessa released the wonderful music video for "Velodrome," the second single off of Sound the Bells, directed once again by our go-to-guy Mercies May.
Dessa and the Minnesota Orchestra – "Velodrome" (directed by Mercies May)
And I dropped the music video for "Retreat" off of Luther, which was created entirely by my friend Adam Dunn and features about one bazillion shoutouts to previous Beak videos and collaborative partners throughout the years. One of the kindest things anyone has ever surprised me with.
LAZERBEAK – "Retreat" (Created by Adam Dunn aka Phantom Sloth)
Dessa released "5 out of 6 (Live)" and "The Chaconne (Live)," the third and fourth singles from her imminent Minnesota Orchestra collaborative album.
Dessa and the Minnesota Orchestra – "5 out of 6 (Live)"
Dessa and the Minnesota Orchestra – "The Chaconne (Live)"
And we closed out the last day of October with the release of Shredders absolutely bonkers Halloween-themed "Ayeyayaya" music video – quite possibly the greatest music video that Doomtree has ever released. Enormous shouts to Isaac Gale and Joe Midthun for pulling this one off. You have to watch it!!!!
SHREDDERS – "Ayeyayaya" (Directed by Isaac Gale and Joe Midthun)
NOVEMBER 
November belonged entirely to Dessa, as we kicked off the month with a deep dive into the making of Sound The Bells with conductor Sarah Hicks and composer/arranger Andy Thompson. This album was one of hugest undertakings I've ever been a part of and involved hundreds of people to pull it off, and it never would've happened without these two. Check out the whole interview below.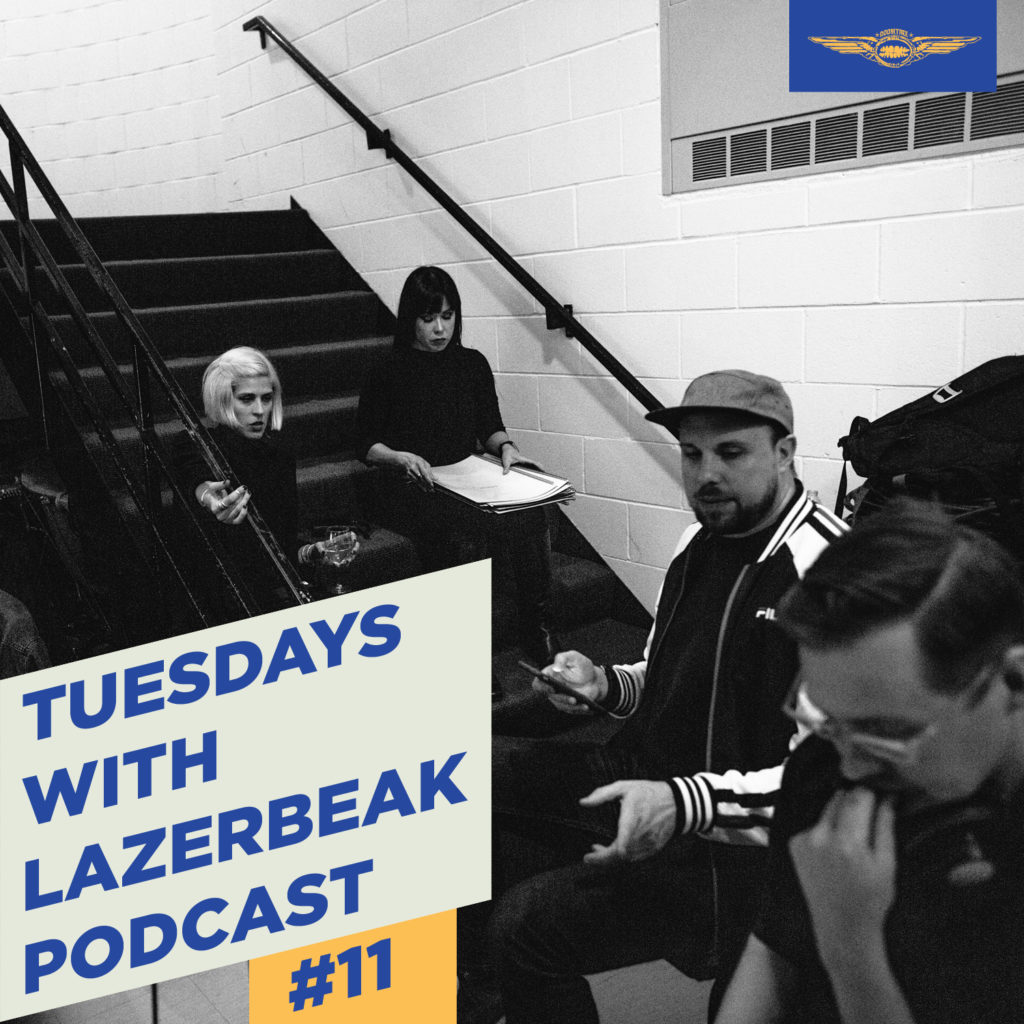 Dessa popped into Orchestra Hall for a few stripped-down versions of the songs alongside a string quartet. Check out "Good Grief" below.
Dessa – "Good Grief"
And then on November 8th, Doomtree Records released Sound the Bells: Recorded Live at Orchestra Hall by Dessa and the Minnesota Orchestra. Half of the time I still don't believe this really happened. What a time to be alive.
Dessa and the Minnesota Orchestra – Sound the Bells: Recorded Live at Orchestra Hall LP
Speaking of Orchestra Hall, I created a modern-day remix of their Mahler performance for a "Welcome to Orchestra Hall" video. Check out the full track below to hear what an 80-piece orchestra sounds like over a disco house beat.
LAZERBEAK – Orchestra Hall Mahler Remix
I also had the pleasure of working on some original music for the HBO documentary Moonlight Sonata: Deafness in Three Movements. Check out the track "Quasi Una Fantasia" below featuring vocals from August Von Trapp. Highly recommend checking out the movie on HBO too. It's a real tear-jerker.
August Von Trapp and Lazerbeak – "Quasi Una Fantasia"
DECEMBER
We kicked off the final month of 2019 with some awesome Billboard news. Sound the Bells charted in four different categories! Huge shouts to everyone that's been supporting this project.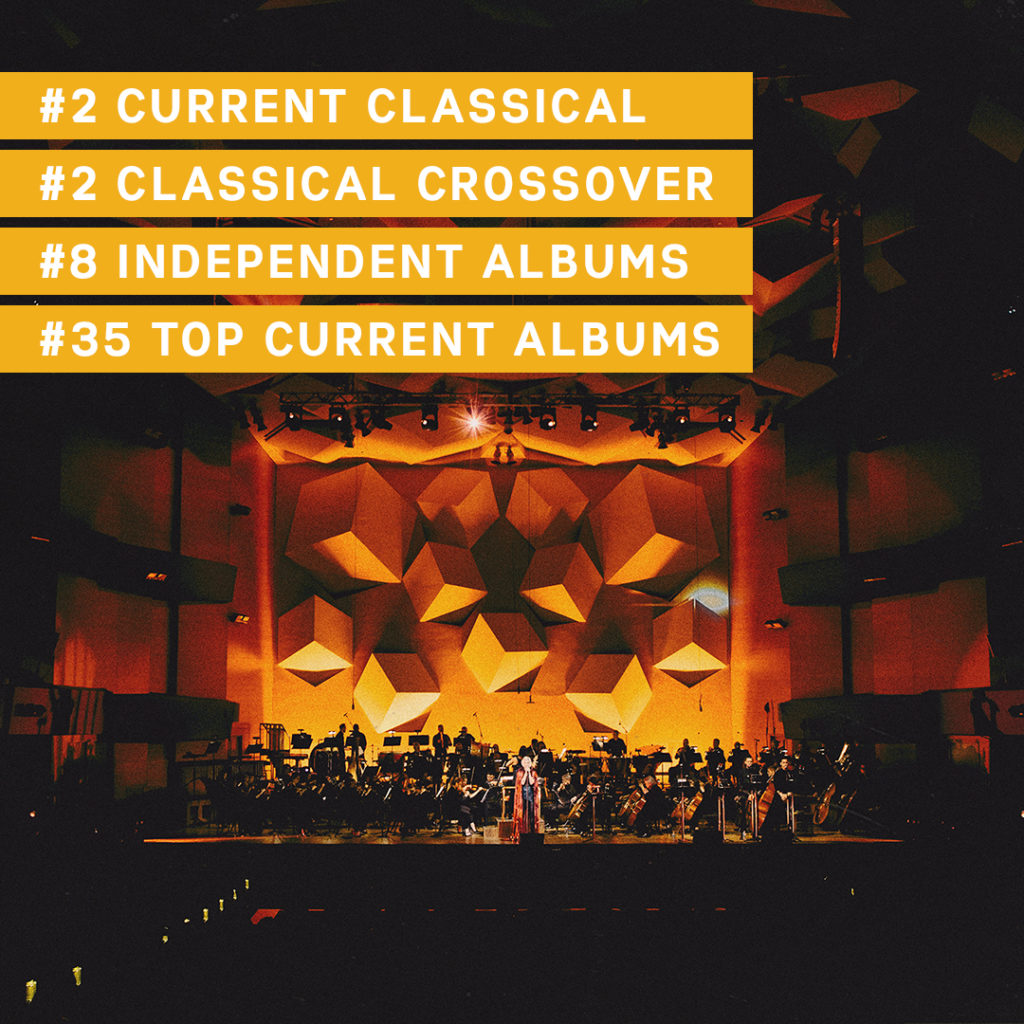 We dropped the 12th and final Tuesdays With Lazerbeak episode of the year and welcomed on our good friend Sophia Eris who caught us up to speed on her whirlwind year with Lizzo and all the awesome solo music she's been stacking.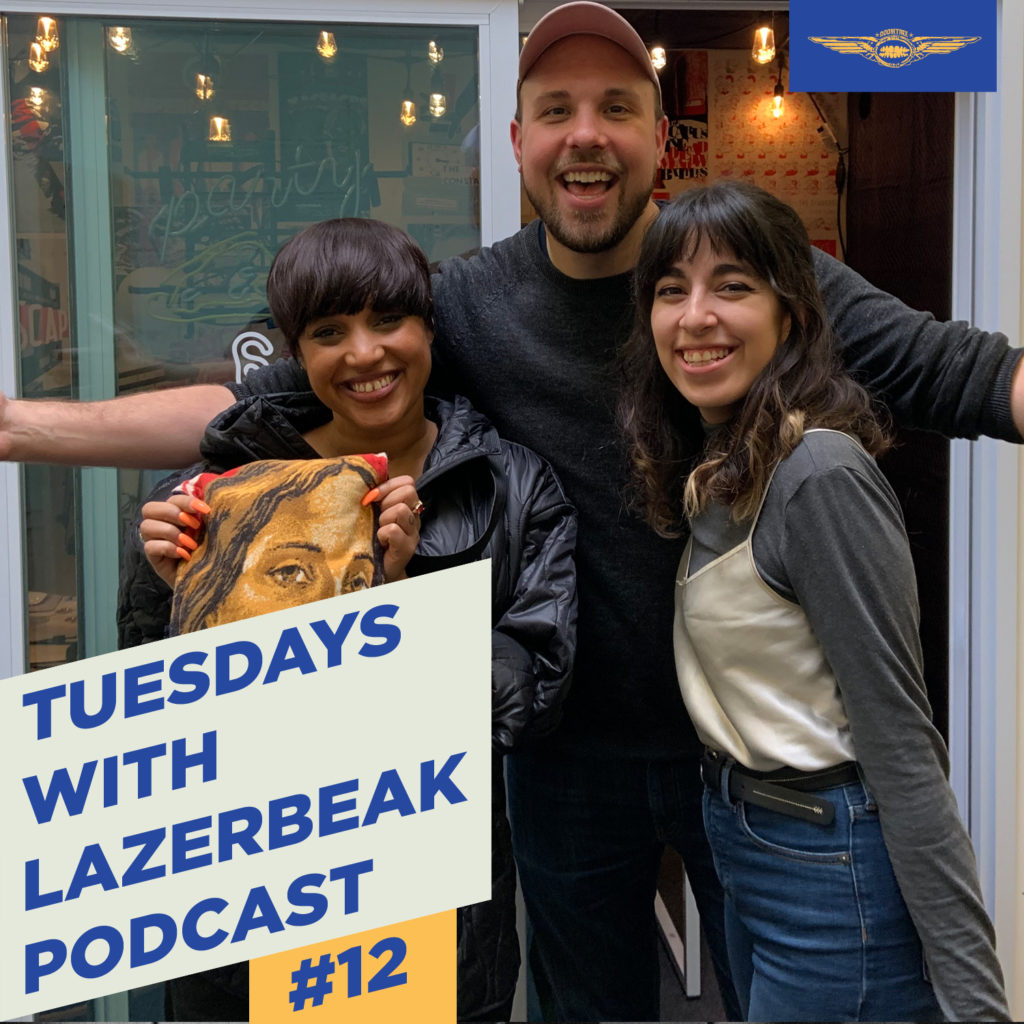 And Shredders rounded out our Great Hits touring cycle by releasing this incredible lyric video for "Young Bros" created by the homie Adam Dunn.
SHREDDERS – "Young Bros" (Lyric video by Adam Dunn aka Phantom Sloth)
If you're anywhere near the Twin Cities, there's still one more chance to catch Shredders this year. We'll be playing our official Great Hits homecoming release show at the Turf Club in St. Paul on New Years Eve with special guests The Bad Man and Lunch Duchess. Tickets are going fast but you can still grab yours right HERE for the time being. Come ring in a new decade with us!!!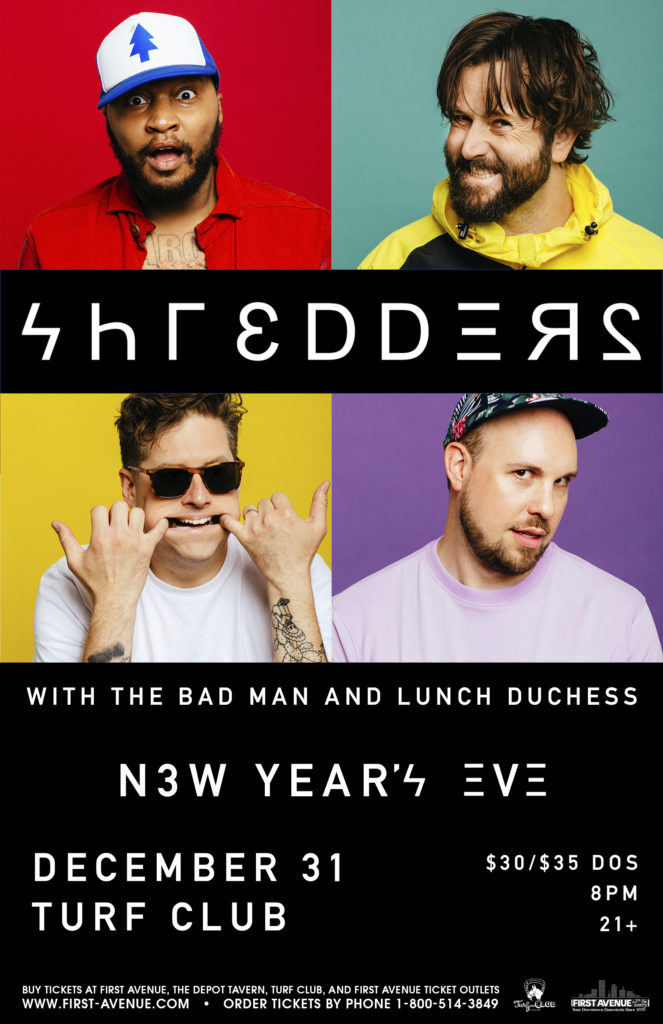 And lastly, don't forget about our crazy annual December Blowout sale going on all month long at the Doomtree Webstore. You can stock up on all sorts of insane deals, crazy cheap bundles, mystery grab bags, and storewide discounts right HERE. Plus on top of all that, you can save 10% on any orders over $50 by using chekcout code "BLOWOUT10" and 20% on any orders over $100 by using checkout code "BLOWOUT20." Doooooooooit.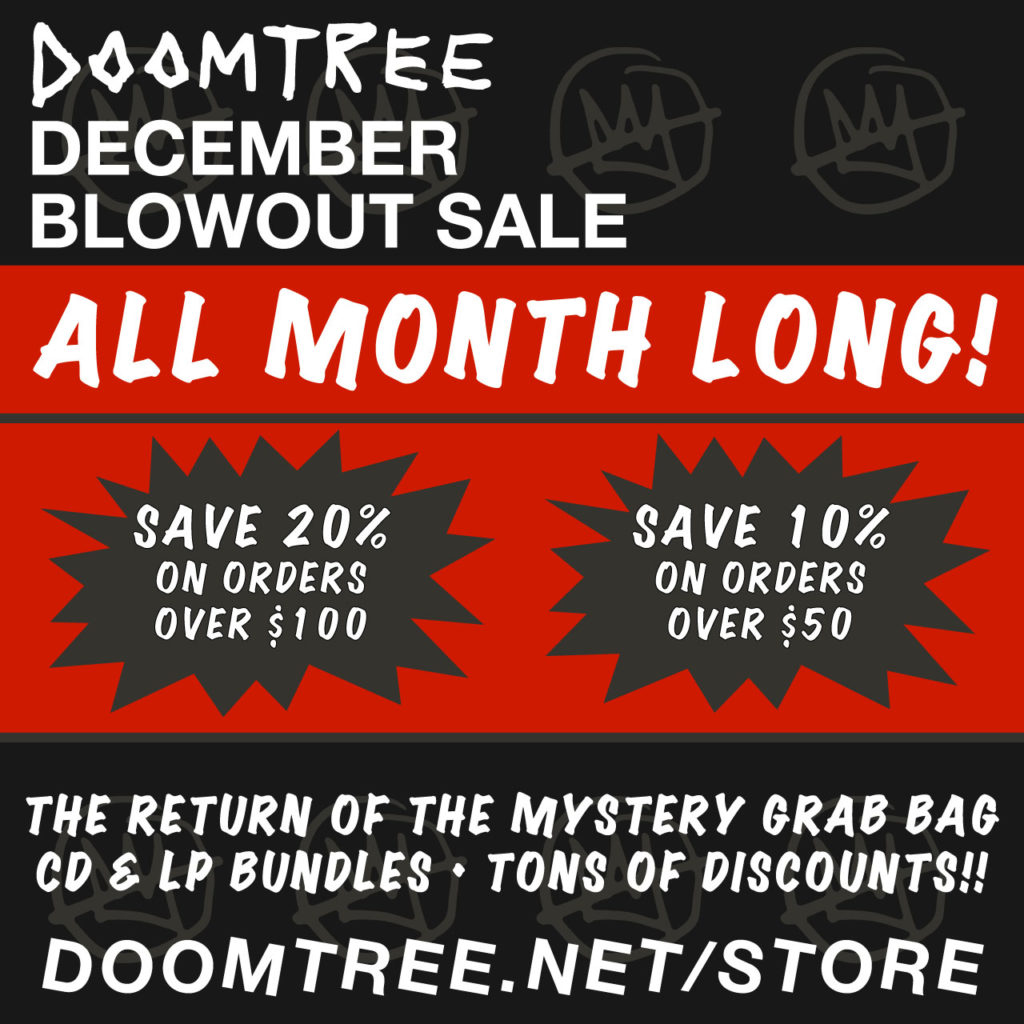 Alright!!!! Congratulations on making it through the entire Doomtree Year In Review. It's been an absolute blast and I can't wait to do it all over again with you in 2020. As always, a sincerely heartfelt thank you to each and every one of you for rocking with us over here at Doomtree. We appreciate you more than you know. I hope you have a truly wonderful and relaxing holiday break filled with friends and loved ones. I'll see you back here once again on January 7th for yet another edition of Tuesdays With Lazerbeak. LOVE!!!
— Beak
Twitter: @_LAZERBEAK_
Instagram: @lazerbeak