Oh happy day! Dessa has just announced a new monthly single series called IDES which will coincide with a new song on the 15th of every month this first half of the year. January's offering is called "Rome" and features production from the tried and true #TripleThreat of Andy Thompson, Lazerbeak, and Dessa herself. That's the artwork below courtesy of Kai Benson.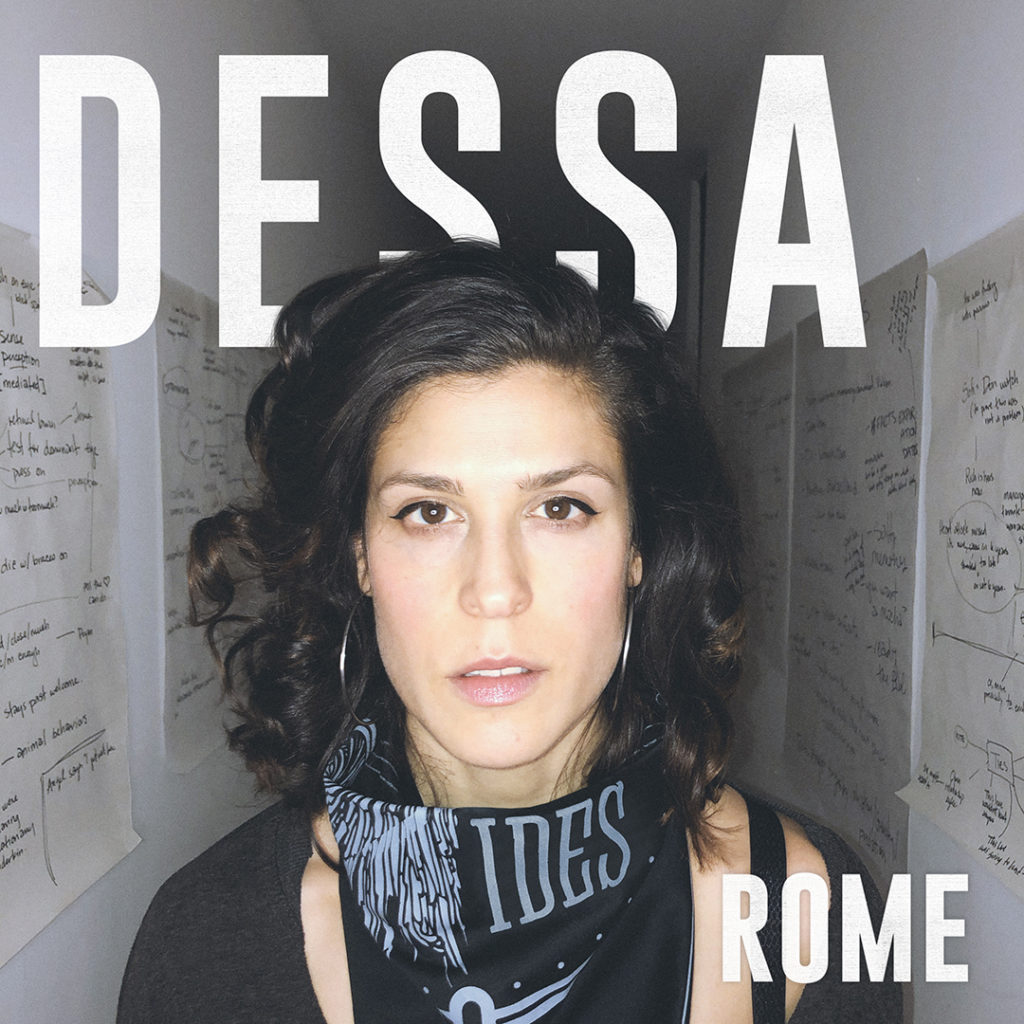 You can be one of the first to check out the song and music video, directed by our friend and collaborator Erin Busko at godisawoman.tv. Watch the visual below and please help us pass it around to the far reaches of the internet if you get a chance.
Dessa – "Rome" (Music video created by Erin Busko / @buskowski)
You can also stream "Rome" right HERE from any of your favorite music platforms, or grab it on Bandcamp and get the chance to be entered into a seriously sweet contest. Check this out…..
A Cocktail on Craft (A contest thing)
On the 25th of this month, Dessa, Lazerbeak, and producer Andy Thompson will pour a drink and log onto Zoom for a conversation about the making of "Rome"—and, more generally, collaborating during a pandemic. Anyone who purchases "Rome" on Bandcamp for $5 (or more if you're feeling flush) will be entered to win the chance to join the conversion, ask questions live, and have a drink with the team.  Purchases gotta be made by midnight January 21st (local time), all winners announced by January 22nd.  The conversation happens on Monday, January 25th, 7:30 Central Time. Limited spots. Pick up "Rome" right here on Bandcamp HERE for $5 or more and be entered into the Cocktail on Craft Contest.
And if you really wanna rep "Rome" super hard, we have just the thing for you. Every song in the IDES single series will be accompanied by a limited-edition merch item. The ROME DUFFEL is red, with satiny straps and features the embroidered IDES logo, Dessa's name, and a custom IDES zipper pull. Black interior, inside and outside zip pockets (including a compartment for wet clothes and another for shoes), adjustable strap, 19.3 inches long. We've made an insanely limited amount of these bags and they will go FAST. Grab yours HERE while they're still available.
That about sums it up. Bump "Rome" below, share it with a friend, and have an absolutely wonderful weekend. Thanks for the continued support!