Hello hello! Beak here, I hope you are squeezing the most joy out of this final week of August. Today I'm over-the-moon excited to announce the details of Cameron, the final of three solo albums in this instrumental series for my truly insane children. Cameron will be released on October 1st through Doomtree Records and you can check out the beautiful cover art below courtesy of my dear friend and collaborator Andy McAlpine, who has handled all of the artwork for the entire trilogy.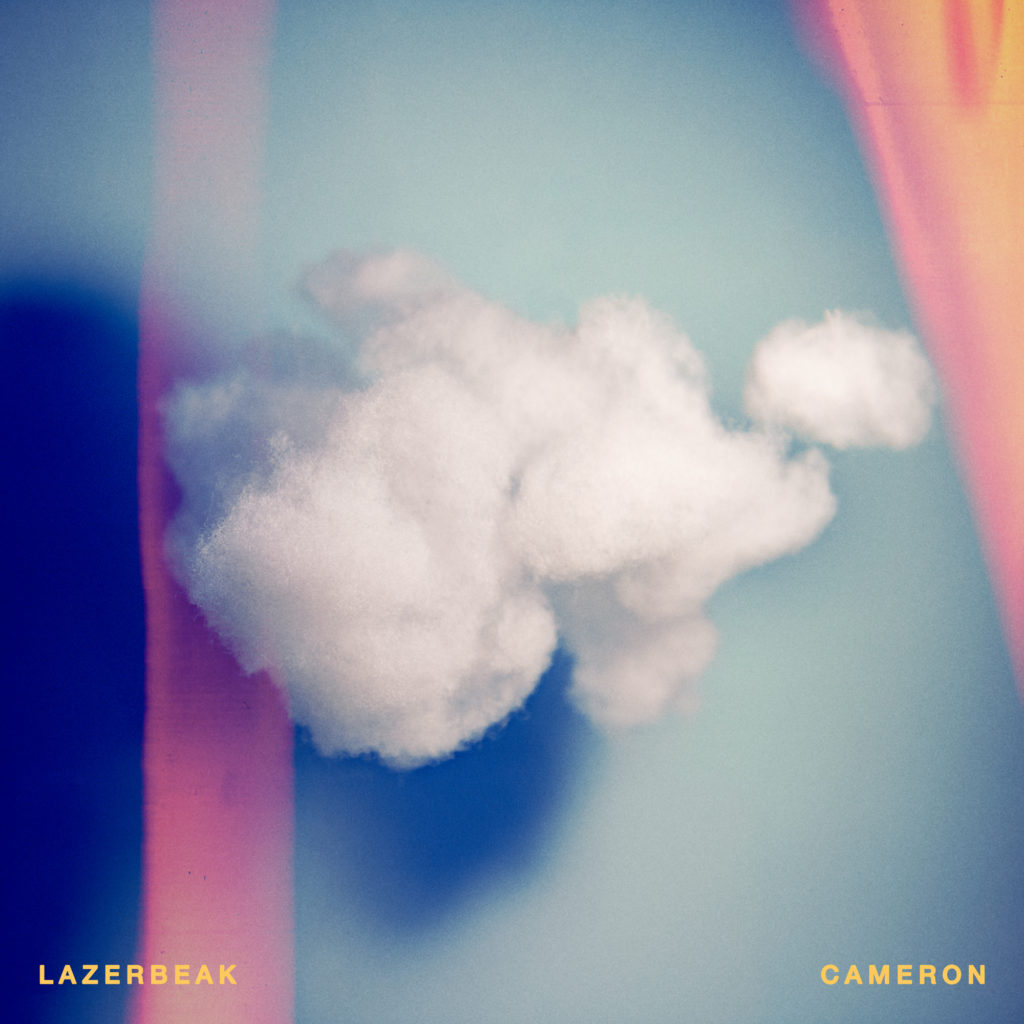 In celebration of announce day, I'd like to share a new song from this project with you. I made "Layups," like the rest of Cameron, holed up in my bedroom during quarantine with a laptop, MPC Renaissance, and a pair of headphones. The goal was to try and somehow keep the chill and peaceful musical vibes of Luther and Penelope while matching the bonkers and chaotic energy of my real-life 7yo son Cameron. It was a blast and a challenge to start to play around with faster tempos and pacing but still sprinkle in moments of serenity and space throughout. I'm really proud of "Layups" in particular for threading those lines. And of course you know I had to throw in a sax solo at the end. Be the first to check out the new single below, and grab it from Bandcamp and any other multitude of streaming services right HERE. I hope it brings you a moment of calm and joy in your day.
LAZERBEAK – "Layups"
Earlier this month I released a music video for the first single from this record, "Summer Blockbuster," which you can check out below to get more of a feel for this Cameron project. A massive thank you to my friend Erin Busko for continuing to work with me on these vizualz. She's the best. ENJOY!
LAZERBEAK – "Summer Blockbuster" (Video by Erin Busko / godisawoman.tv)
We're wrapping this trilogy up with some insanely cool pre-order options from the Doomtree Webstore which you can check out right HERE. All the sweet deetz are below. Another round of applause for Andy McAlpine who helped tie everything together. I might actually break all the rules and start wearing my own band shirt after this one comes out. Thank you for your support!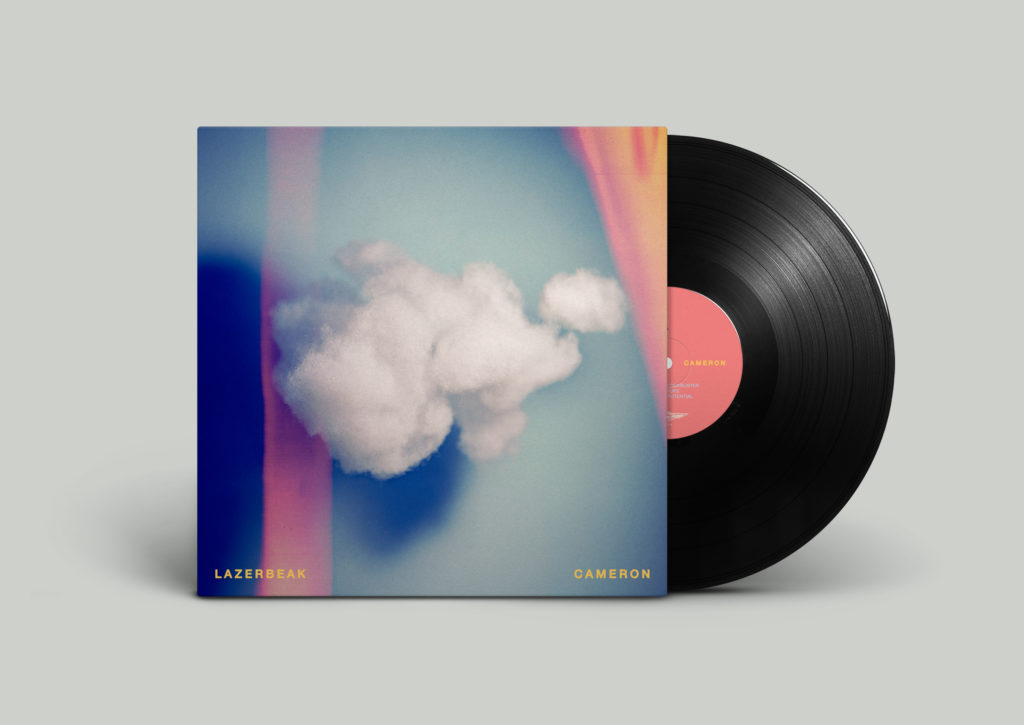 STANDARD CAMERON PRE-ORDER
Your choice of digipak CD or limited-run LP
Lazerbeak bumper sticker
Private access to an in-depth video chat with Lazerbeak and artistic director Andrew McAlpine about the creation of the Luther, Penelope, and Cameron albums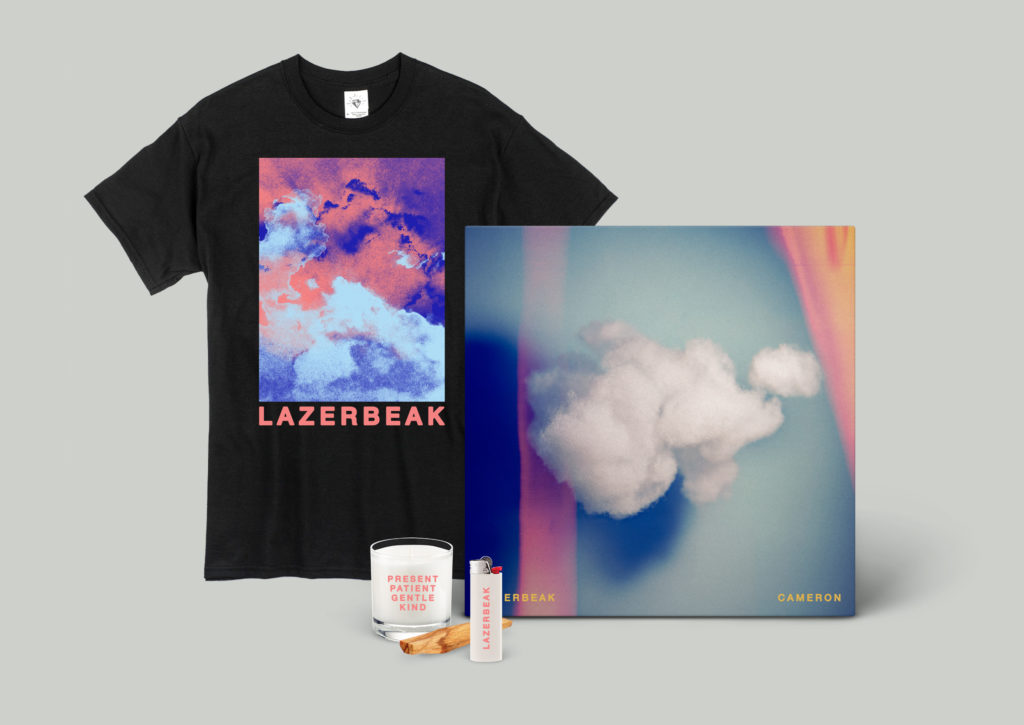 DELUXE CAMERON PRE-ORDER
Everything in the Standard Pre-Order plus….
SIGNED digipak CD or limited-run LP
Limited-edition screenprinted Lazerbeak t-shirt
Lazerbeak meditation candle (11 oz.)
Lazerbeak lighter
Stick of palo santo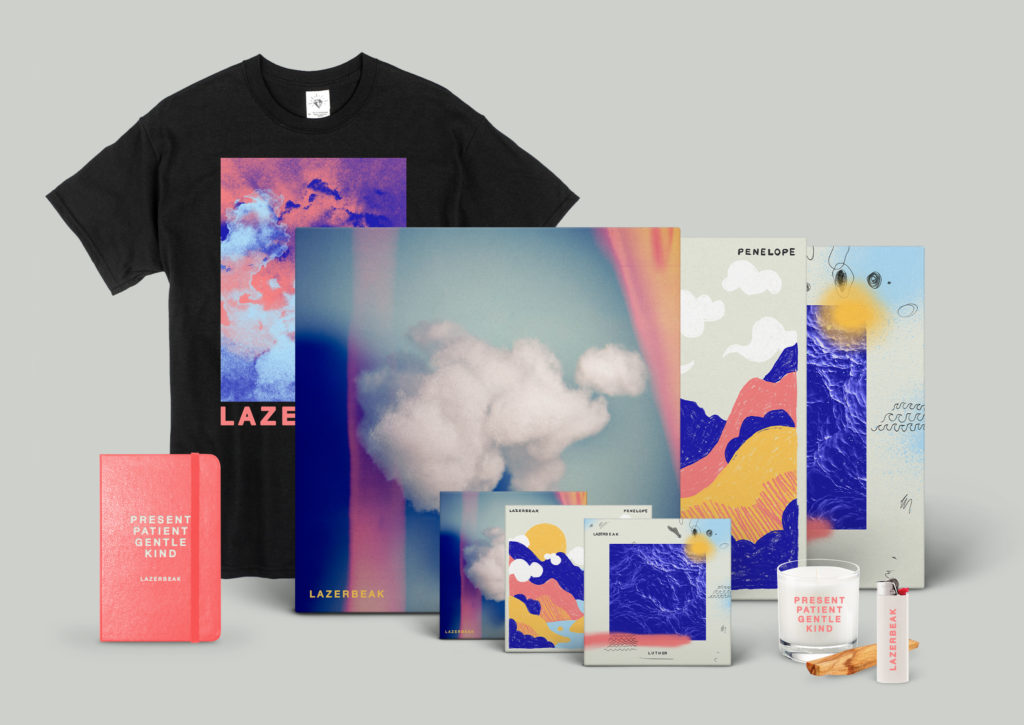 CAMERON COLLECTOR'S TRILOGY BUNDLE
Everything in the Deluxe Pre-Order plus….
1 LP and 1 CD of Luther both signed by Lazerbeak and Laid Back Lou
1 LP and 1 CD of Penelope both signed by Lazerbeak and Penny
1 LP and 1 CD of Cameron both signed by Lazerbeak and Crab Man Cam
Personalized gratitude journal with special individually handwritten letter from Beak
One-of-one polaroid photo of Beak, Lou, Penny, and Cam (and Cheesecake)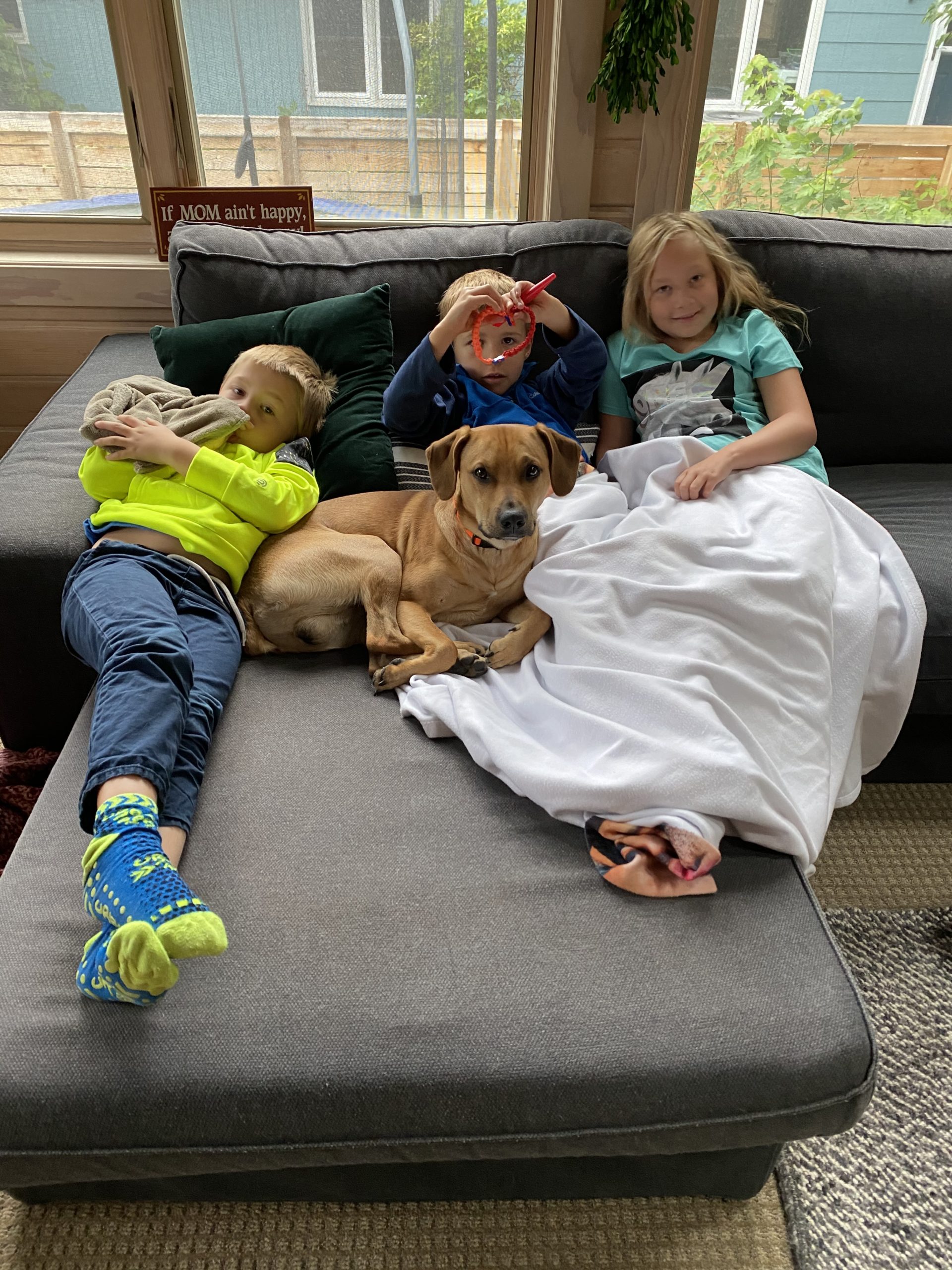 Man, I get a little sentimental looking at that trilogy bundle and thinking about the last four years working on this project. It's been such a joyous and rewarding exercise to try and channel all the impactful things I've experienced through my meditation and mindfulness journey into music. Regardless of pre-ordering, I genuinely hope these albums can provide you with a bit of a breather and reset in this increasingly hectic and stressful world. Have the best end of summer ever and I'll see you back here with more new music soon. Take care!
— Beak