Big New Day! Dessa has just announced the release of a new chapbook of poetry. Tits on the Moon is a 4×6″collection of 12 stage poems, many of which Dessa performs at her live shows. They're funny, weird, and a lil bittersweet. The collection opens with a short essay on craft (and the importance of having a spare poem around for when the power goes out). The cover is pressed with gold foil and structurally embossed, designed by Studio on Fire. Published cooperatively by Rain Taxi and Doomtree Records, Tits on the Moon will be released worldwide on October 18th.
Standard and Deluxe Pre-Order options are available from the Doomtree Webstore HERE. The Standard edition contains a copy of the book and a 3D epoxy moon sticker. The Deluxe Pre-Order is where things really start to level up. Check this out…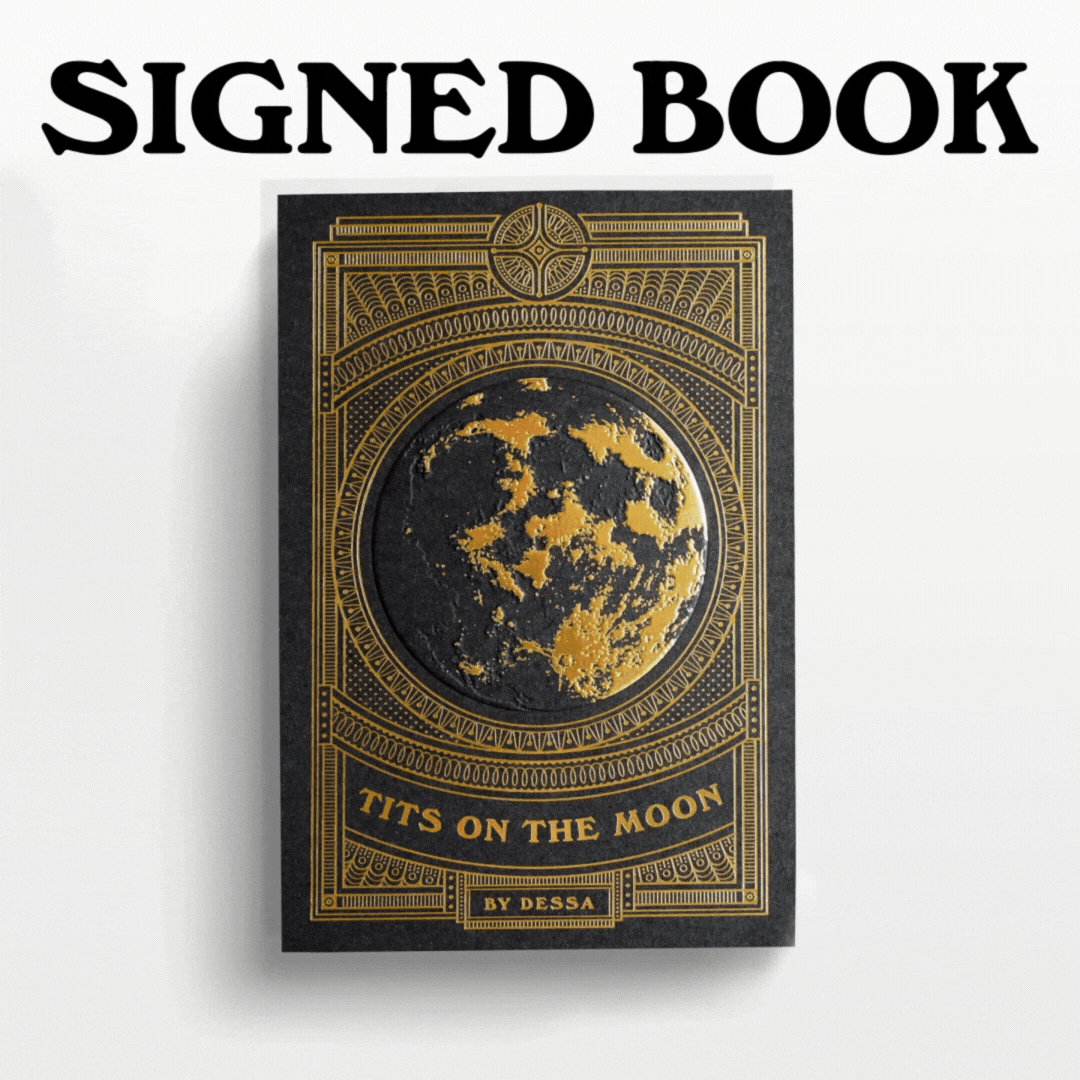 TITS ON THE MOON DELUXE PREORDER
– Tits on the Moon, signed by Dessa
– Limited-edition flexi vinyl with live performance of "Tits on the Moon" and "How to Stage Dive," recorded live at the Icehouse in Minneapolis
– Metal embossed moon pin
– Moon sticker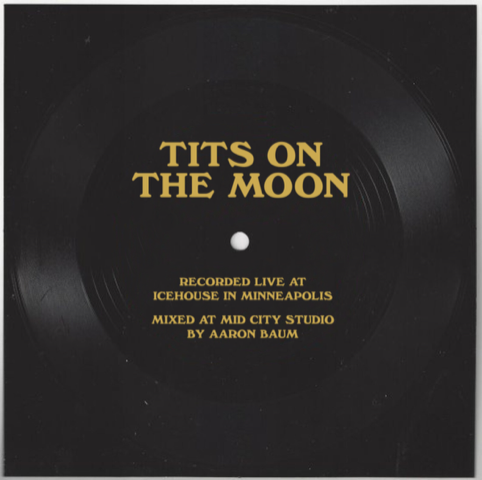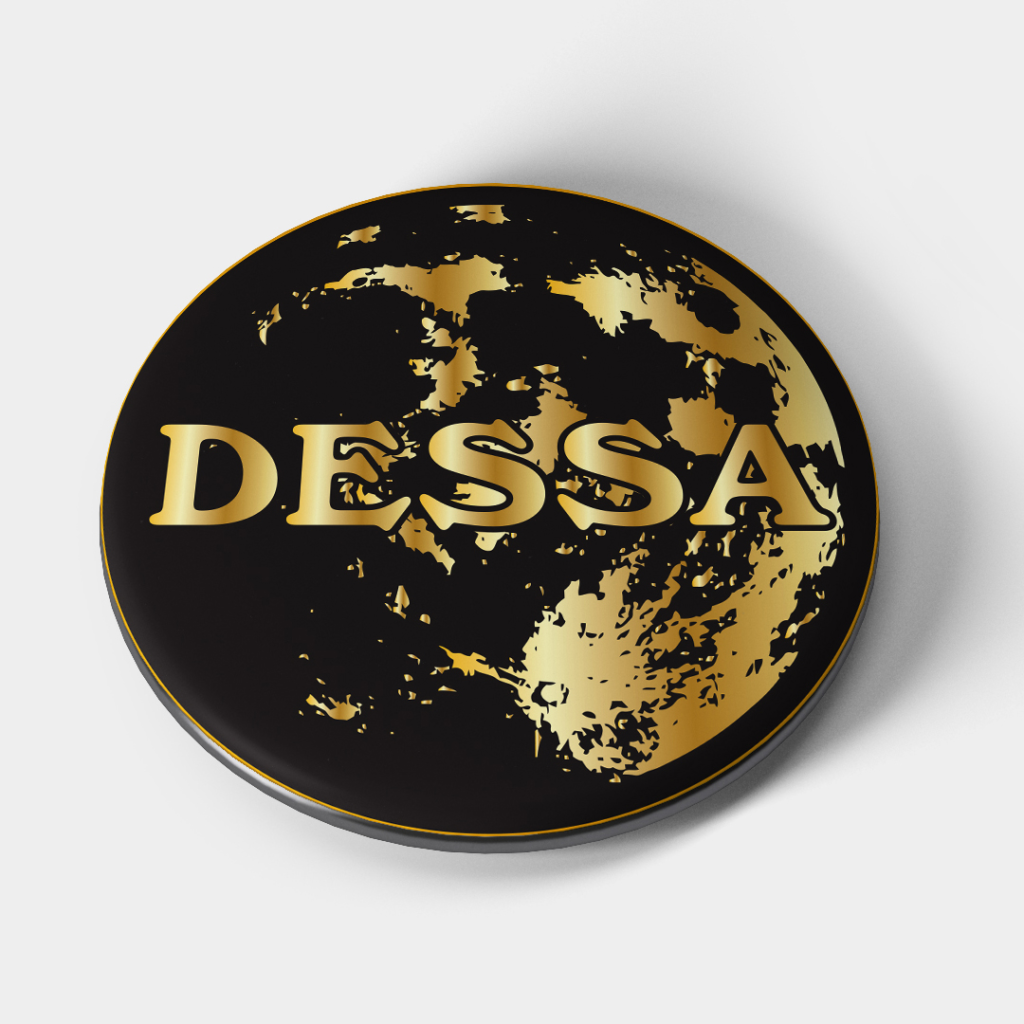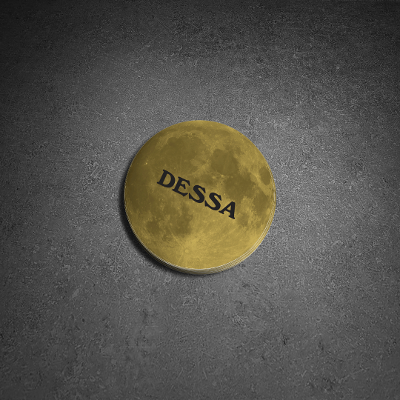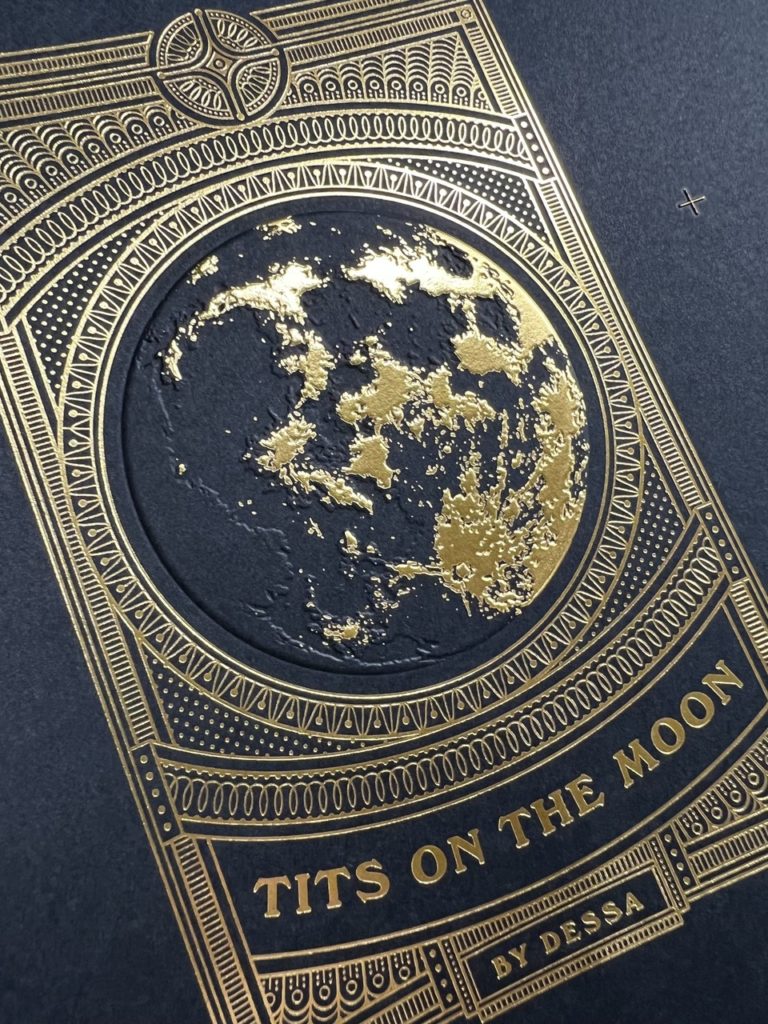 Grab your pre-order right HERE. Below is a live performance of Dessa's poem "The Body," performed live at Icehouse in Minneapolis this summer to give you a taste of the collection.
Tits on the Moon will be released at a "Moon Launch" event at Rain Taxi's 2022 Twin Cities Book Festival on Saturday, October 15, in a special ticketed festival finale in the Fine Arts Center at the Minnesota State Fairgrounds. Details and ticket information can be found HERE.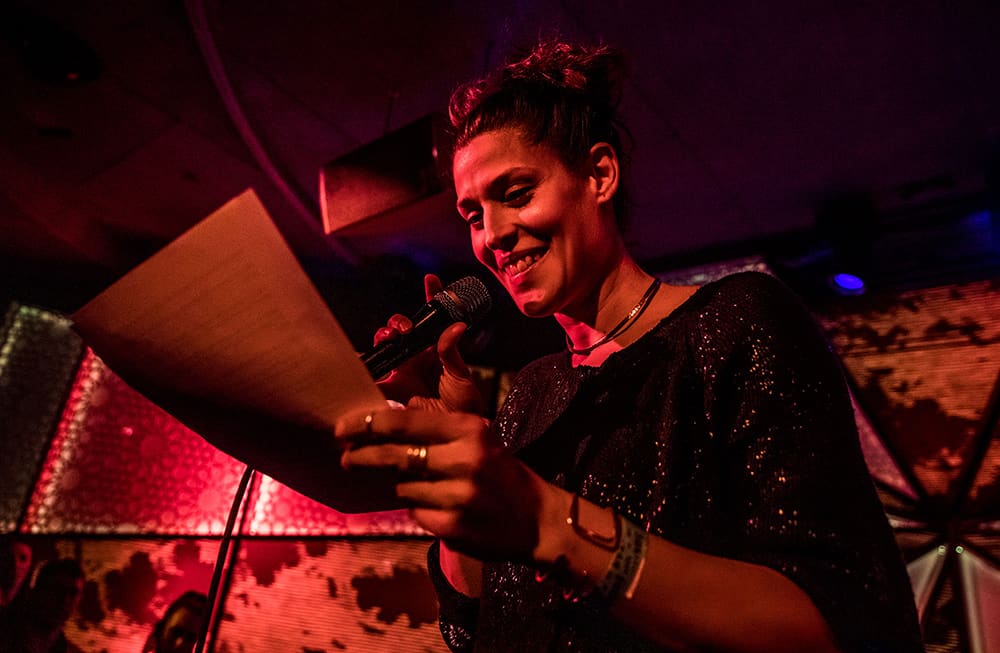 In addition to the book launch event, you can check out Dessa's upcoming Fall tour dates below. Tickets can be purchased HERE.