Bio
Life and loss and dance parties. Sex and love and fractal math. Sims wrote More Than Ever last winter in the wake of some personally trying times: death and sickness in his immediate circle of friends and family. And he decided that the only acceptable answer to big loss is big joy—urgent, defiant, unapologetic joy. The thirteen tracks on More Than Ever capture Sims coming to, and living out, that conclusion.
Sims grew up in Minnesota, an active part of the busy and fiercely independent Minneapolis hip-­‐hop scene. In high school, he made friends with the classmates that would eventually become his cohorts in Doomtree—the seven-­‐member rap collective now responsible for some of this era's most interesting, genre-­‐defying releases. Over the past decade Sims has released a host of projects, both as a solo artist (Lights Out Paris, Bad Time Zoo, Wild Life EP, Field Notes) and as a member of Doomtree (No Kings, All Hands, and many others.) He's toured the world from Pittsburgh to Prague, playing festivals like Glastonbury, Riot Fest, and SXSW. He's earned and re-­‐earned his reputation as a thoughtful artist with an unstoppable live show. (When he calls "both hands up-­‐-­‐now both feet up" rooms around the world have felt their floorboards flex as the entire crowd goes airborne.)
To create More Than Ever, Sims enlisted the unrelenting and adventurous production of Lazerbeak, Paper Tiger, and ICETEP. Sometimes take-­‐no-­‐prisoners, sometimes take-­‐the-­‐slow-­‐road, the drums are crushing and the soundscapes are expansive. After many long days and nights sequestered in his South Minneapolis basement, Sims emerged with the most honest first-­‐person account he's ever recorded-­‐-­‐he wrestles with some demons, faces down his doubts, and allows us in on the dirty work of change and growth and revelation. But, true to form, he does it with swagger, wit, and bar-­‐crushing style. Huge ideas, concisely delivered over epic bangers without ever feeling overwrought. On songs like "Brutal Dance" and "OneHundred" Sims crafts an earnest mission statement while the razor sharp wordplay, insight, and quick quips prevent him from ever taking himself too seriously. The result is a 45-­‐minute rollercoaster through the highest highs, the lowest lows, and all of the love and hope between them.
Follow Sims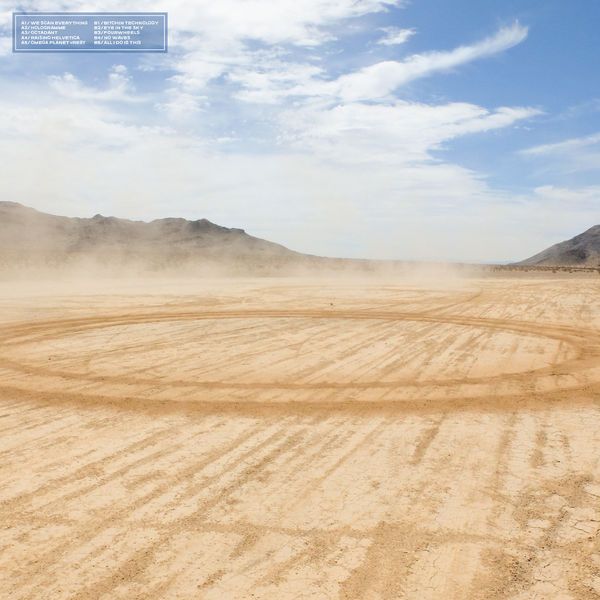 Buy Now
Rap music from the near and bleak future; or more aptly, from next week's dystopia. Artería Verité is a concept album that ended up being more future-realist than conceptual.
While on tour two years ago, the newly formed AIR CREDITS— Chicago rapper ShowYouSuck and producer Steve Reidell of The Hood Internet— came by the Minneapolis studio of SIMS (Doomtree, Shredders) to collaborate for the first Air Credits album Broadcasted. Sims then took Air Credits on tour in support of his 2016 album More Than Ever, largely produced by Minneapolis artist ICETEP. Immediately following that tour, these four met up in the studio (first in Chicago, then later in Minneapolis) to create Artería Verité.
Sims and ShowYouSuck handle the raps, pulp-driven snapshots from the wasteland and its inhabitants, their means for survival, their need to commune, their arterial link to one another through underground channels of communique. ICETEP and Reidell handle the production, sweeping synths over a vascular pulsing of low frequencies creating a tension, like a machine seeing its own blood. The songs speak to our baser needs to find each other, especially when in the shit.
Tracklist:
We Scan Everything

Hologramme

Octadant

Raising Helvetica

Omega Planet vRE9T

Bitchin Technology

Eye In The Sky

Fourwheels

No Waves

All I Do Is This