Posted on December 15, 2014
 Man oh man, the Last Doomtree Blowout Ever has finally come to an end. After a week-long run throughout the Twin Cities, we capped it all off with one final night at the best club in the universe, First Avenue. I don't have a ton of words right now to describe what a truly amazing and humbling finale that was, but just know that we are all incredibly thankful for the love and support this town and these people have shown us for the last decade plus. Huge shouts to our special guests for the evening: Kristoff Krane, GRRRL PRTY, Har Mar Superstar, Big Zach, I Self Devine, Astronautalis, Prof, and DJ Fundo. And extra insane shouts to our wonderful cast of FRIENDTOGRAPHERS for documenting the entire eight-day run. We finally turned the tables and got a picture of them for once. From left to right, here's Ricardo Zapata, Zoe Prinds-Flash, Ben LaFond, and Hannah Hofmann.
Here's Ricardo's final recap video, followed by a ton of awesome photos from Zoe, Ben, and Hannah. Again, thank you so much to everybody that came out and rocked with us. One of the best nights of my long-legged life. TEAM THE BEST TEAM FRREAL.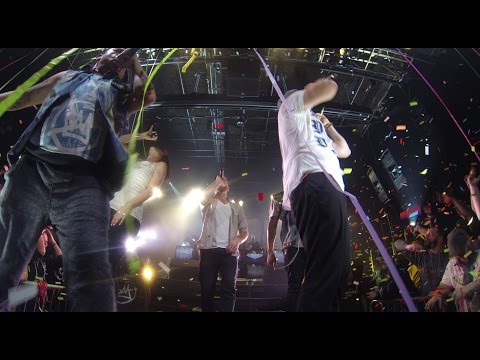 ZOE PRINDS-FLASH (more HERE)
BEN LaFOND (more HERE)
HANNAH HOFMANN (more HERE)