Posted on April 21, 2015
YESSSSS!!!!! The awesome new Doomtree "Beastface" music video is finally out in the world! YESSSSS!!!!! Shouts to Clash Magazine for premiering the video last week (check out their write-up HERE), and beyond enormous shouts to director Isaac Gale for creating yet another insanely cool vizual for us. Check out the whole glorious thing below and help us spread the word if you get a second!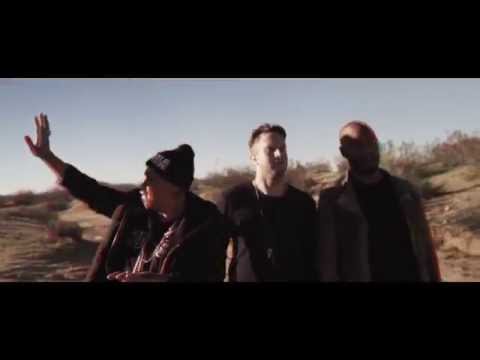 LA Weekly came all the way out to the desert to capture some cool behind-the-scenes shots at the shoot. Click HERE to see the full photo gallery. Thanks to Tom Colvin for all the sweet pics.
Dessa and Aby have safely landed in the UK and are gearing up for Dessa's first ever headlining European tour! Things kick off on Wednesday with TWO sold-out shows in London, before hitting cities in Germany, the Czech Republic, Slovakia, Hungary, France, and Italy. Ay yay yay, that's a lotta countries. Check out the full list of dates below and grab your tickets HERE.
Now we just have to hope that Dessa can physically remove herself from the candy department at this Selfridges shop in London and actually make it to the shows. Easier said than done, believe me.
Speaking of the UK (ahem, SEGUE), we've just announced another Doomtree show in the UK towards the start of our All Hands European tour. The dudes will be playing the O2 Academy in Birmingham on Tuesday, June 30th! Check out all of the confirmed UK dates below and grab tickets right HERE.
There are still a couple big shows announcing before we firm up the entire tour. Stay tuned! In the meantime, you can grab tickets and even more sweet tour deetz right HERE.
Now for some upcoming Doomtree-related US dates. Our very own Mike Mictlan will be playing good friend MC Longshot's CD release party this Wednesday (4/22) at the Nomad World Pub. Great lineup for this excellent album. Check out all the details HERE.
P.O.S and Astronautalis will be heading down to Kansas City this Friday for a rare Four Fists performance at Middle of the Map Festival. You can grab tickets and check out the stacked lineup right HERE.
And don't forget about this recently announced Sims headlining show at Icehouse on June 5th with Milo and DJ Fundo. Tickets have now officially gone on sale to the public right HERE. Make sure you grab yours soon before they're all gone.
I think that about does it for Doomtree stuff this week. I wanted to highlight a couple of Local Bonus Jams that I've been bumping as of late. First up is TYTE JEFF, who are in the middle of a month-long residency at the Nomad this month. I know I'm biased because this is my best friend's band, but these dudes have been slaying as of late, and the new material they've been performing is next level. If you're in the area, I highly recommend getting down to the Nomad this Thursday (4/23) or next Thursday (4/30) to check it all out. Here's their debut EP in all of its FREE.99 glory to get you amped.
Ben Burwell's awesome band, Taj Raj, will be dropping their first full-length album next month, and they just released the lead single "Alder Tree" this morning. I was a huge fan of their first EP, and am beyond pumped to hear this record. Check out "Alder Tree" below and pre-order Night Speech right HERE.
K.Raydio & O-D just dropped a new vizual for One Drop standout "The Back Wall." I really like these guys. Shouts to renaissance man Medium Zach for directing the video (and mixing/mastering/designing the album).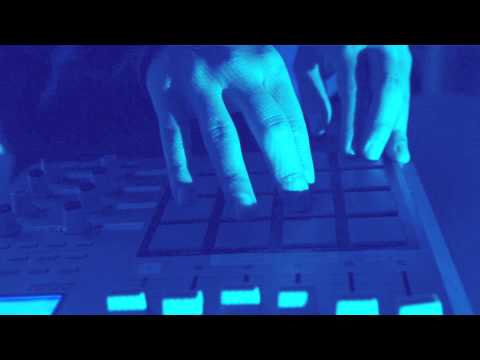 I gotta be honest, I haven't heard a whole lot about Off-10, but this new Love In Times of War EP is NICE. Check out the entire three-song burner below and get familiar. Mike the Martyr on the beats.
Bain just dropped a new video for Love In Blue single "Plateau." Shouts to Davis Bain and Erick Anderson for putting this great project together. Jayanthi Kyle on the vox!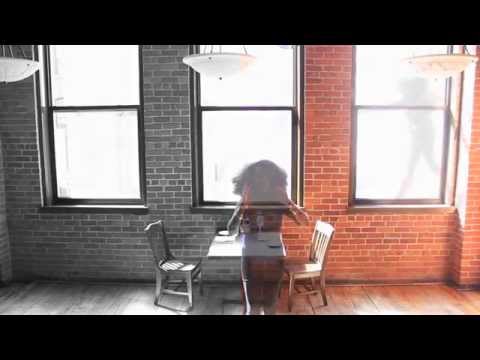 And now for one non-local Bonus Jam. I'm getting pretty amped for this new Unknown Mortal Orchestra album. They just dropped this "Can't Keep Checking My Phone" single and it is a HEATER. Plus all the kids love to dance around to it, which is what you might call a win-win scenario.
SPEAKING OF MY KIDS (ugh, this segue stuff is just too easy), here's a couple Bonus Baby Pics before I call it a day. With all the TWINZ Mania going on constantly, it's important to not forget that Lil' Miss P is about to turn THREE YEARS OLD next month. Here she is at my mom's place learning how to make GORP, and more importantly, developing the skills that it takes to sneak all of the M&Ms out of the batch while no one is looking.
If the whole culinary thing doesn't end up working out for her, she can always get a job as an Iggy Pop impersonator. Here she is looking about as badass as one can possibly look wearing diapers and holding a Frozen microphone.
And here we are kicking it down by Minnehaha Creek this past weekend. Penny's new favorite activity involves me collecting all the sticks and rocks in the entire world, laying them down at her feet, and then watching her throw each one separately into the water. It's the simple things in life I guess. After a few hours of this I can definitely tell you that Penny has the better job here. You could almost say that I got the SHORT END OF THE STICK!!!! (Classic Dad Joke)
Sorry, couldn't resist. I'll see myself out now. I hope you all have a truly wonderful week. Pass that "Beastface" video around and I'll see you all back here next Tuesday!
Twitter: @_LAZERBEAK
Instagram: @lazerbeak
SUPPORT THIS BLOG LYFE. TUESDAYS WITH LAZERBEAK SHIRTS AND POSTERS AVAILABLE NOW!!!