Posted by Lazerbeak on June 02, 2015
Hey hey! Welcome back to another edition of Tuesdays With Lazerbeak. Mega shouts to Dessa for giving me the week off last week and filling in with another show-stopping Tuesdays With Dessica entry. It's the first week of June and that means that the special Lights Out Paris 10-Year Deluxe Edition album comes out THIS MONTH! To get into full LOP mode, Sims checked in with this cool video update to talk about the reissue and why we're putting it together. Check it all out below!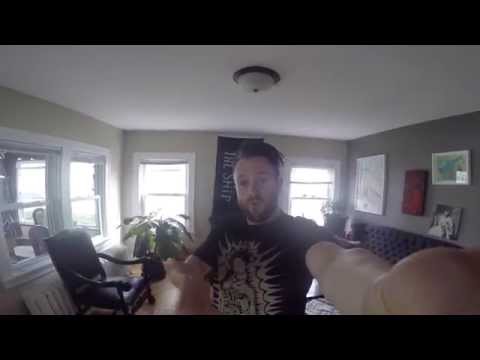 TEN YEARS. Such a trip. Shouts to everyone who has already pre-ordered the album on vinyl (for the first time ever). Here are all the deluxe edition album details below in case you've been on the fence. The Deluxe Vinyl Pre-Order comes with sooooooooo much stuff: Remastered double LP, remixes, False Hopes Four EP, t-shirt, sticker, pin, patch, private Livestream concert. The works. Grab the Deluxe Vinyl Pre-Order right HERE.
If you're balling on a budget, the Standard Vinyl Pre-Order still comes with the remastered double LP, remixes, False Hopes Four EP, and private Livestream concert. You can pick one up right HERE.
And for those of you fully submersed in this digital lifestyle, you can pre-order the remasterd deluxe edition of Lights Out Paris with 9 bonus tracks via iTunes right HERE.
All three pre-order options come with an instant download of the Lazerbeak "15 Blocks" remix, which I made almost 12 years after the original beat was created. It was insane and awesome to try and and come up with a completely different idea for the song after the main version had been embedded in my head for over a decade. You can stream both the remix and the newly remastered original below to check out the differences.
Sims will be throwing a serious party at Icehouse this Friday night (June 5th) for a rare hometown solo headlining performance. Milo from Hellfyre Club and DJ Fundo will be holding down the rest of the bill, and we just got official word from the venue that tickets are almost completely gone. Definitely hit this link right HERE if you're still trying to make it down. Should be a blast.
The following Friday, June 13th, is P.O.S' second annual F*cking Best Show Ever at Familia Headquarters in NE Minneapolis. Anyone that made it down to last year's show knows how nutz this is about to be. Check out the full lineup below and grab your tickets right HERE.
And don't forget Mike Mictlan's upcoming appearance at Wrestlepalooza on June 20th at First Avenue. Mike will not only be performing two sets of music, but he'll also be making his professional wrestling debut! I cannot tell you how excited I am to witness this transformation. We both grew up on Jimmy Superfly Snuka. It's gonna be legendary. Grab tickets right HERE.
Mike, Stef, Dessa, Cecil, Sims, and Paper are all getting ready to head overseas for the big All Hands Tour of Europe and the UK later this month (full details HERE), and I'm super pumped to announce that Doomtree will now be playing the world renowned and beyond sold-out Glastonbury Festival!!! Check out the full details of the Silver Hayes stage below.
A ton of new festival lineups were recently announced this past week and Doomtree is popping up all over the place. Figured I'd do a big time festival rundown in order to keep everything straight. Things will kick off with Glastonbury in the UK, followed by an appearance at Denmark's legendary Roskilde Festival, playing alongside Paul McCartney, Kendrick Lamar, and Muse. If you're gonna be in that neck of the woods you can grab tickets right HERE.
On July 4th Doomtree will be in The Netherlands for Woo Hah! Festival, alongside Cypress Hill, Run The Jewels, Big Sean, and CANNIBAL OX!!! Tickets available HERE.
Immediately upon returning from Europe, we'll all cross the Wisconsin border to play the inaugural Eaux Claires Fest with Bon Iver, The National, Spoon, and THE INDIGO GIRLS on July 17-18. Check out the full lineup below and grab tickets HERE.
Riot Fest announced their 2015 lineup just last week and Doomtree will be playing all three cities!!! Thing kick off in Denver on the weekend of August 28-30, with Doomtree, Modest Mouse, Snoop Dogg, and one million others. See the whole lineup below and grab tickets HERE.
Then September 11-13 Riot Fest will be in Chicago with Doomtree, No Doubt, Faith No More, Ice Cube, and another billion others. Check it out below and grab tickets HERE.
The following weekend, Sept 17-20, Doomtree will cross the Canadian border to hit up two different fests. Things kick off in Victoria, BC at Rifflandia Festival, alongside Chromeo, Julian Casablancas, Joey Bada$$, and Blonde Redhead. Details and tickets right HERE.
And the party continues on the other side of the country in Toronto for the final Riot Fest date. Looks like there's still some big time special guests waiting to be announced for this one, but check out the current lineup below and grab tickets HERE.
Then we'll close out the month of September on the East Coast with a stop at Boston Calling Festival on the weekend of the 25th-27th. Alabama Shakes, Chvrches, Hozier, and STEPHEN MALKMUS will all be there. STEPHEN MALKMUS!!! Tickets and details right HERE.
Then we'll close things out in November with a stop at the 10 year anniversary of Austin's Fun Fun Fun Fest. It all goes down the weekend of November 6-8, and Doomtree will be on the bill with the likes of Wu-Tang Clan, D'Angelo, and Jane's Addiction. Full lineup and ticket details right HERE.
Oooooooookay! Good lord that's a lot of show info. Feels really good to have those all announced and into the world.
Let's switch gears now and get into some awesome Local Bonus Jam territory. There have been a ton of great songs, videos, and albums popping up as of late throughout this great state. Our very own P.O.S just popped up with guest verses on two different standout tracks. Check out Nazeem & Spencer Joles cool "Fallen Souls" song below, with a cameo from Stef towards the end.
Sean Anonymous recently announced his upcoming solo album with Dimitry Killstorm on the beats. Check out lead single "Big Bang" below, featuring guest spots from Lizzo and P.O.S.
Greg Grease dropped a video for "Work Song" off of his beyond excellent Born To Lurk, Forced to Work album. One of the best records of the year for sure. Check it out below.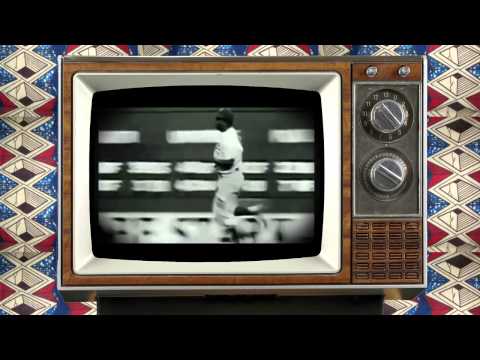 And Freez just put out a video for "Most My" off his great Freez's Frozen French Freys project with Mike Frey. I have to admit, I missed that album when it first dropped, but I've been bumping it a ton in the whip now that the weather is warming up. I'll take the late pass. Highly recommended.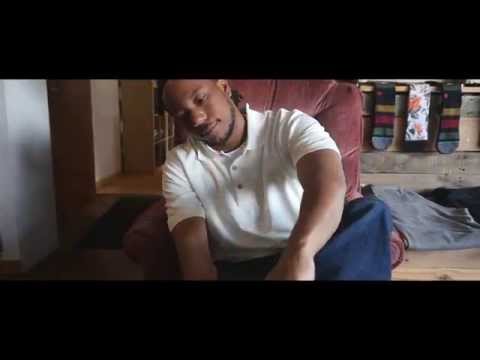 And lastly, Taj Raj released their excellent debut full-length a few weeks back. I was a huge fan of their first EP, and this Night Speech album now raises the bar even higher. You can stream the entire record on the Soundcloud player below, and then make sure to catch them at Icehouse late night on June 13th for the release show (after TFBSE). You can find everything you need to know about the band, album, and show right HERE.
BAM! That does it for this edition of Local Bonus Jams. I'll leave you with a couple Bonus Baby Pics (although I'm not sure how much longer I can keep calling them all babies). Penny just turned THREE YEARS OLD last Thursday. We celebrated by taking her to that new Disney live-action version of Cinderella. Everything was going great until Penny covertly drank all of my Cherry Coke during the previews. We had to drag her out about 20 minutes later after she attempted to run down the aisles and yell out a play-by-play of the storyline in time with the movie. Daaaaah well. Below is the best birthday picture I could get as Penny ran around in circles for about the next two hours at the nearby park. Word to the wise: caffeine is real. Happy birthday P!
The TWINZ are coming up on 15 months next week, and are really starting to enjoy each other's company. Here they are during our nightly bath time ritual, cracking each other up with what I can only imagine are extremely funny kid jokes. These guys.
Speaking of my kids (SEGUE!), I sat down again with the good people at Welcome Baby Care for a follow-up on what life has been like as a Party of Five. If you're into that sort of thing you can check out the entire interview right HERE.
Alright, that for real does it for this post. I hope you all have a wonderful first week of June. Go Warriors, Go Blackhawks, and I'll see you all back here next week for another round of Tuesdays With Lazerbeak!
– Beak
Twitter: @_LAZERBEAK
Instagram: @lazerbeak
SUPPORT THIS BLOG LYFE. TUESDAYS WITH LAZERBEAK SHIRTS AND POSTERS AVAILABLE NOW!!!