Welcome back to a regularly scheduled Tuesdays With Lazerbeak. It's my birthday and I'm up north at a cabin this week with the kiddos soaking in as much chill and sunshine as possible. Gonna keep this post to a quick update before I go back to throwing Penny, Lou, and Cam in the lake.
Things have been pretty quiet online here at Doomtree for the past four weeks as we've all been tending to very personal issues and relationships offline. To quickly summarize: P.O.S wrote a message on this site last week that you can read in full HERE explaining the pain and hurt he's caused many people in his intimate relationships. Moving forward, Stef is stepping away from music for awhile to focus on getting help and to make himself available to those he's hurt. On Friday I made a post about what the rest of the crew has been doing the past several weeks and what Doomtree means to me and has meant to me over the years. You can read that whole thing right HERE.
In music-related news, I released the first single from my upcoming meditative album Penelope. It's called "Treetops" and my greatest hope is that it brings you five minutes of peace and calm at some point in your day. Huge thanks to my good friend Andy McAlpine for creating the beautiful artwork for this single. It brings a smile to my face every time I see it. Lots more Penelope news and music will be coming in the next couple of months.
LAZERBEAK – "Treetops"
The dynamic duo of Paper Tiger and J.Gundersen are back as Cloquet, and the guys' sophomore album New Drugs will be released on Doomtree Records on July 31st. Check out the third single and title track to the album below. It's the best song they've ever made in my very humble opinion.
CLOQUET – "New Drugs"
There's still a little time to pre-order New Drugs in either Standard or Deluxe options from the Doomtree Webstore. The radical neon green shirt is worth the price of admission alone. Grab yours right HERE.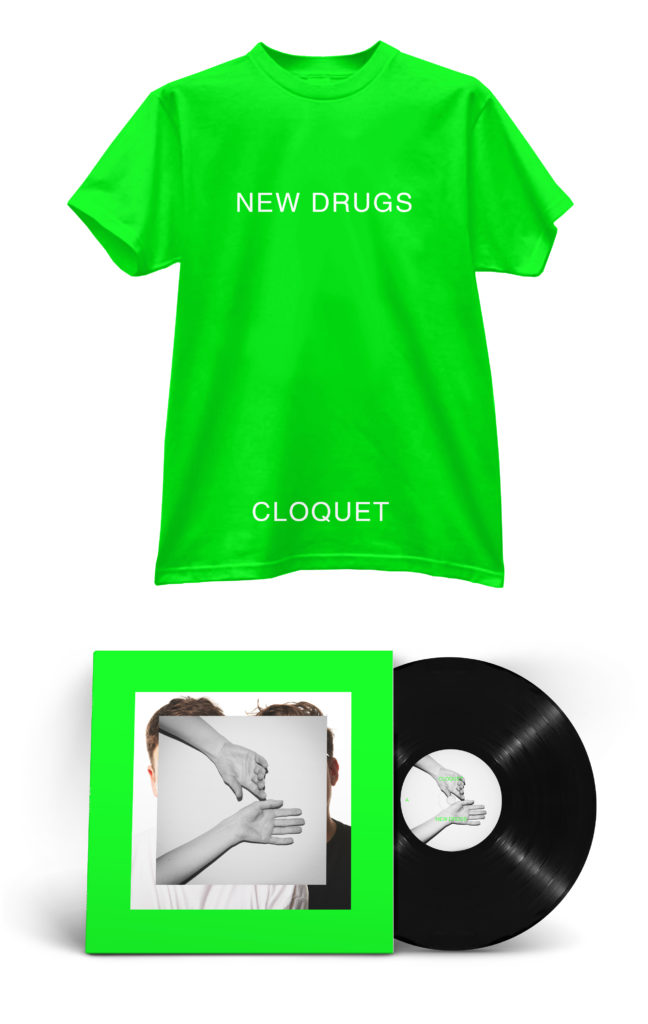 Dope Walker, the new rock band comprised of me and Jeff from The Plastic Constellations, William Elliott Whitmore, Joel from Ten Grand, and Mike from Pork Tornadoes, will be releasing our debut album Save Save on Modern Radio Record Label THIS FRIDAY. I've known these guys since high school and we've been talking about making a record together for about quite as long. It brings me so much joy to know this project is finally coming out later this week. Check out latest single "Made to Disappear" below, along with the video for "I Just Love Getting Older" under that.
DOPE WALKER – "Made to Disappear" 
DOPE WALKER – "I Just Love Getting Older" (Animated by Patrick Horvath)
You can order the limited-edition Dope Walker vinyl right HERE directly from Modern Radio Record Label. Only 200 in existence!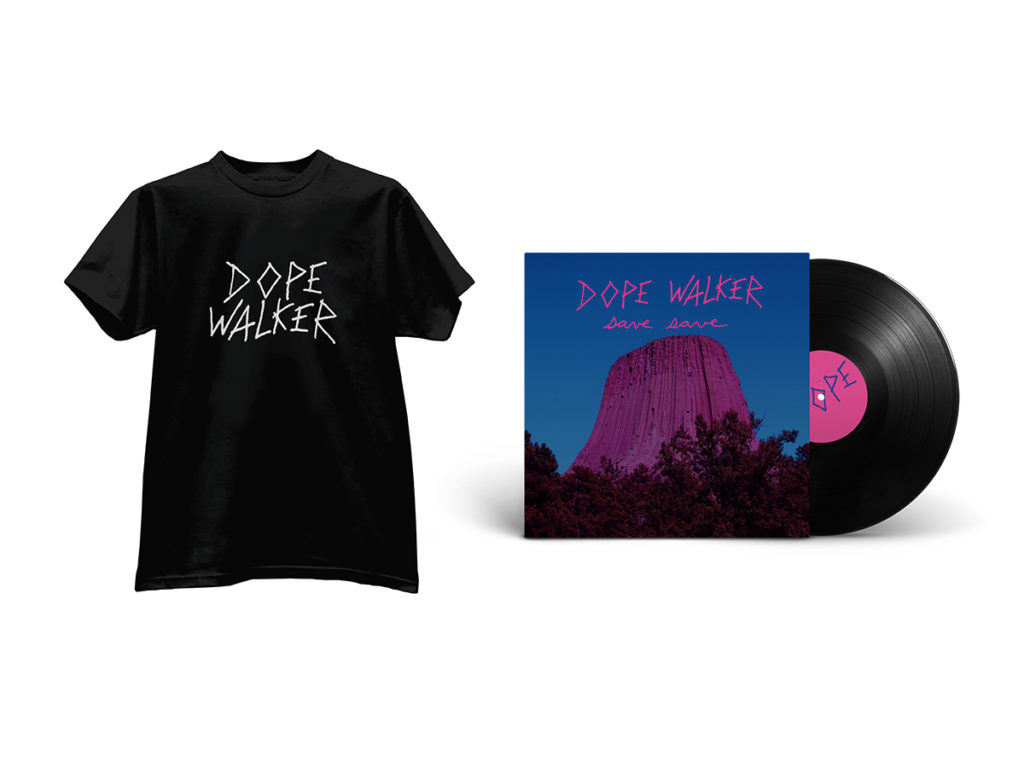 We temporarily paused the Doomtree Patreon for the month of July as we were offline, but we'll be starting it back up again beginning on August 1st. You're free to cancel at any time via a simple click on the Patreon page, but if you'd like to support the label and the crew during this challenging time, you can learn more about supporting our work right HERE. I wanted to also share some transparency about how this money is spent. After Patreon fees and expenses, half of the money raised monthly goes to keeping the label afloat and operational. The other half is split amongst the seven core Doomtree members to help with monthly life expenses during COVID while all live shows are indefinitely postponed or canceled. Moving forward we'll be carving out a percentage of each month's revenue to go towards therapy/programs/etc as well. Whether you've supported us in the past, or will be supporting us as we step into the future, I can't begin to tell you how much we appreciate it. Thank you for helping us keep the lights on at Doomtree Records.

Alright, that's it for this update. I'm shutting off my computer and getting back to the woods. I want to leave you with a little animated video from Headspace, the meditation app that has truly changed the way I look at the world for the past five years. It's about the concept of blue sky and how it's always there even when we can't see past the storm clouds. I've probably watched it over a hundred times and I hope it brings you a little reassurance and encouragement no matter what's going on in your life right now.
Sending you love and wishing you the most wonderful and peaceful week ever. I'll see you back here next Tuesday for another round of TWL.
— Beak
Twitter: @_LAZERBEAK_
Instagram: @lazerbeak